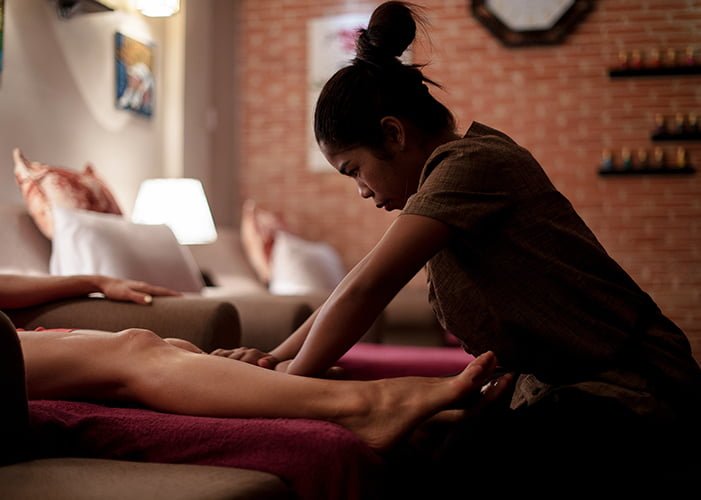 Located at the heart of the town center, Lemongrass Garden has rapidly become Siem Reap's most popular massage and beauty spa. As a locally owned, family run business, we care about each and every person that walks through our door. From our welcoming smiles and air conditioned reception, to our complimentary teas, foot bath and then treatment, our team will take you on a journey of relaxation and bliss that will have you walking on air.

It is well known that Cambodia is home to many wonders and beauties, inspirational peoples and a rich and vibrant culture. It is this culture that has encouraged and developed the ancient art of Khmer massage. Lemongrass Garden have stayed true to this ancient art, and in doing so, we have become a specialist in performing our very own, unique style of 4 hand massages. These have become famous around the area, and word is spreading globally about this experience. We strongly encourage you to try it! Additionally, our health and beauty menu offers fresh fruit facials, natural body scrubs, nail services including Shellac Gel, and hair removal through use of Tea Tree wax.

We pride ourselves on allowing our guests to feel safe at our spa, and we do not conduct 'special' massage services, so please kindly look elsewhere if this is your desire.

If you are interested to visit us, you can make a booking via email or telephone, or simply walk-in. Whatever you choose, we will always be happy to accommodate you. We look forward to seeing you soon 🙂

Custom Package - choose 2 or 3 treatments and save up to 20%!