The Aviary Hotel Siem Reap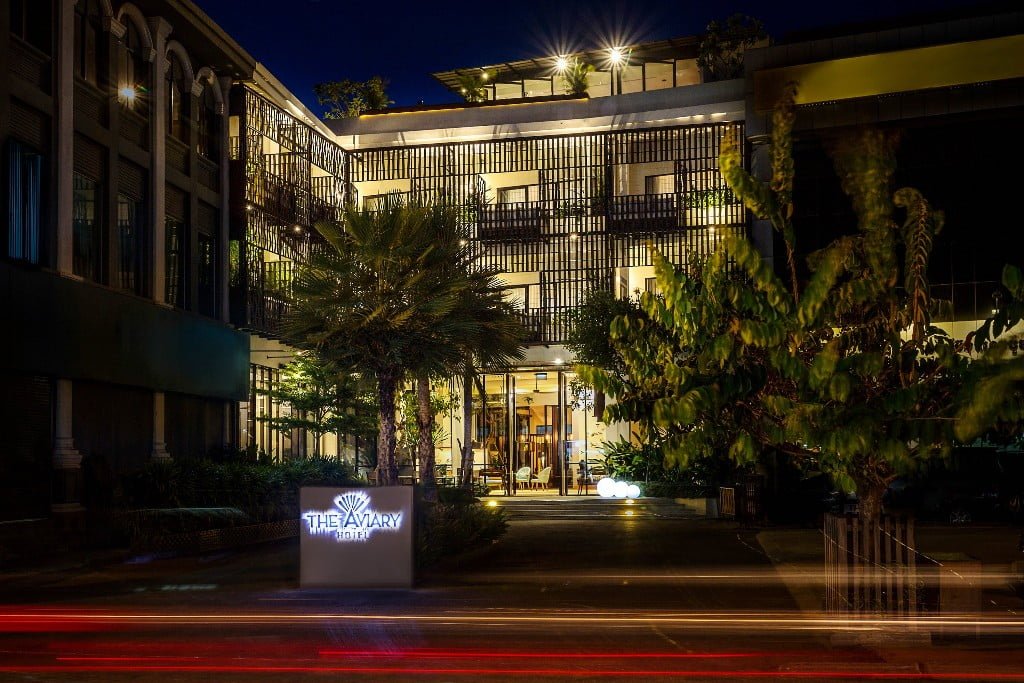 Located right in the city centre of Siem Reap, The Aviary Hotel is a sophisticated urban design hotel, inspired by nature and Cambodia's rich heritage of traditional crafts. The hotel's 25 rooms are eco-friendly and staying at this hotel in Siem Reap makes for a relaxing experience.

The lobby, public areas, and hotel rooms are filled with locally commissioned artworks. The Aviary Hotel is truly a one of a kind hotel, as all of the designs are dedicated to the beauty and diversity of Cambodia's native birdlife; the rooms are even named after some of Cambodia's famous birds; Tailorbirds, Kingfisher, Sambok, and Sarus Crane. Unique green features at this property is that the tap water is drinkable and when the extension opens in early 2020, the gym will provide for electricity.

The hotel's lovely pool is located at the heart of the building, with views of the vines and flowers that drape over the balconies above. Take a refreshing dip to cool off from the heat of the day, or relax on one of the comfortable lounge chairs to enjoy the urban jungle that surrounds you.

Boasting three restaurants, guests have something to choose at The Aviary Hotel: Plumage Restaurant is the go-to venue for breakfast, at The Glide Bar you can sip on cocktails while taking in the city views and for all-day-dining, head to The Flock Cafe on the ground floor. This cafe is very popular among locals and expats alike.

Want to stay at this lovely hotel? Make sure to check their website as they practice "best rate guarantee", meaning that you will always find the lowest rate and exclusive benefits on their own page.