The Aviary Hotel Siem Reap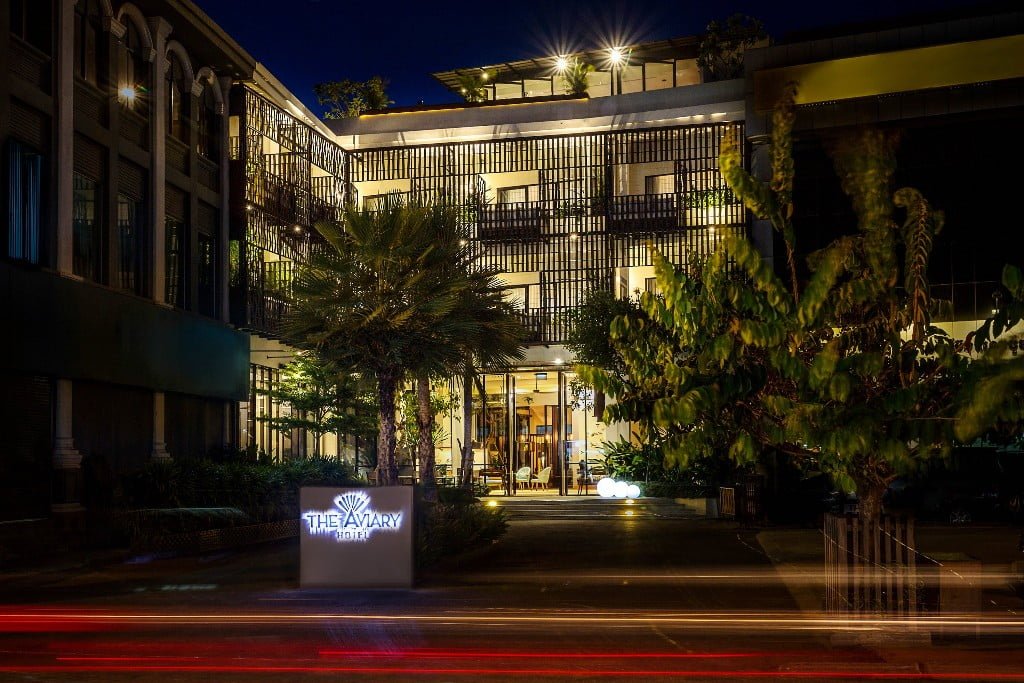 Located right in the centre of Siem Reap, The Aviary Hotel is a sophisticated urban oasis, inspired by nature and Cambodia's rich heritage of traditional crafts. The hotel's 25 rooms eco-friendly and staying at this property makes for a relaxing experience. The lobby, public areas, and hotel rooms are filled with locally commissioned artworks. All of the designs are dedicated to the beauty and diversity of Cambodia's native birdlife.

Luxurious, welcoming and personal, The Aviary Siem Reap offers thoughtfully designed, quality accommodation in a modern environment with a uniquely Cambodian twist. The hotel's lovely pool is located at the heart of the building, with exceptional views of the vines and flowers that drape over the balconies above. Take a refreshing dip to cool off from the heat of the day, or relax on one of the comfortable lounge chairs to enjoy the urban jungle that surrounds you.