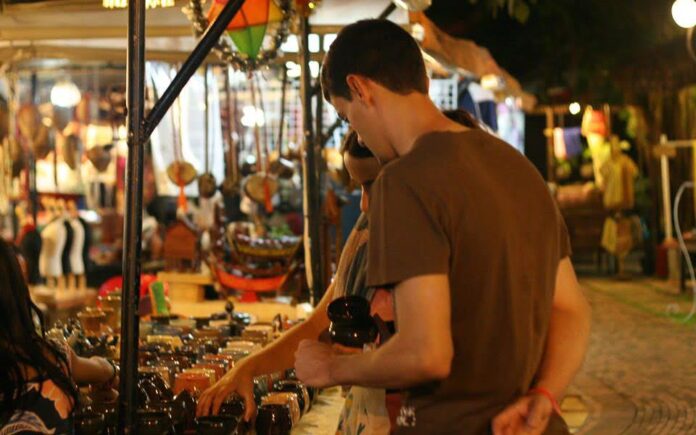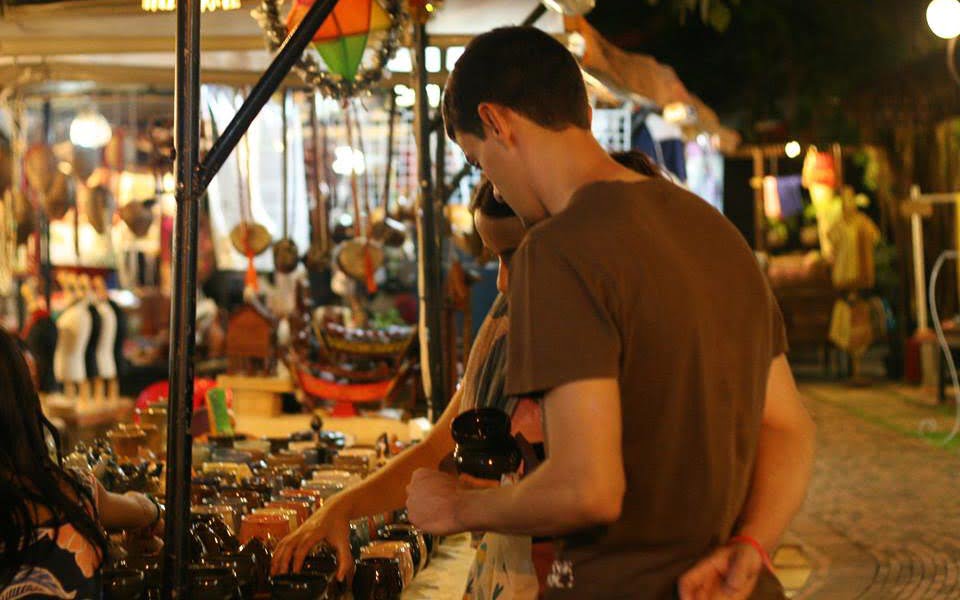 Made in Cambodia Market celebrates the opening of its new site in King's Road Angkor with a ribbon cutting ceremony this Saturday, July 7 and invites everyone to join!
The main program starts from 6pm with the signing of a memorandum of understanding between the managements of Made in Cambodia Market and King's Road Angkor; followed by the ribbon cutting and unveiling of Made in Cambodia Market's new entrance signage.
Full Schedule:
3pm – 4.30pm: Live music by Music for Everyone School band
5.20pm – 6pm: Live music by BRAK Sophanna band
6.30pm – 7.15pm: Traditional Dance shows by TlaiTno Association
7.20pm – 7.40pm: Bokator Show by Green Gecko team
8.00pm – 8.30pm: Live music by HEAK Sophanit Band (the blind boy)
8.30pm – 9.30pm: Live music by Kom Bruk band (Cambodian Girls Young band)
Made in Cambodia Market was founded in 2013 by Mr. Aebe Christian De Boer and Mr. Oun Savann. It started as a small community market at Shinta Mani Hotel and moved to the grounds of King's Road Angkor in July 2016.
With an abundance of unique and fascinating stalls, many of the products are hand produced by underprivileged villagers, who greatly benefit by being able to sell their crafts. There is a fantastic selection of recycled products too!
The main philosophy behind the Made in Cambodia Market is to help create Khmer jobs, from the villagers producing the handicrafts to the sellers interacting with the visitors. The market is open daily from 12pm to 10pm.
Note: King's Road Angkor Management does not earn any income from this market and none of the stallholders pay any form of commissions on their sales. The main reason for this market is the creation of jobs. For more about King's Road Angkor http://kingsroadangkor.com/
Contact Details:
Made in Cambodia Market
Email: infomadeincam@gmail.com
Phone: 012 / 010 345 643
Facebook: facebook.com/madeincambodiamarket