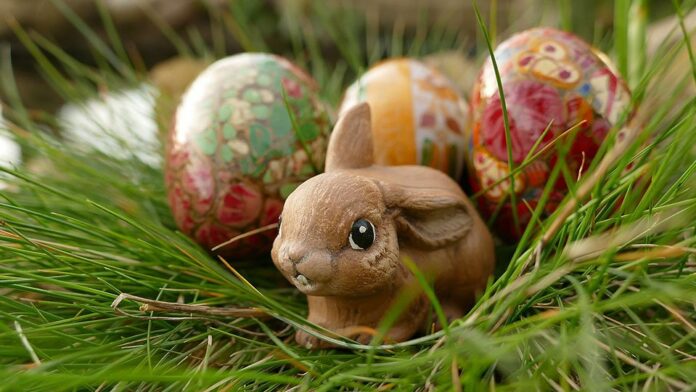 Welcome to April's edition of our monthly events roundup. Each month, we feature the latest (and greatest) Siem Reap events in our magazine. So check back regularly or subscribe to our Facebook page to get the latest updates about upcoming events in town!
This month's events 'spring' into action with family-friendly Easter celebrations on April 1st at several venues, including egg hunts, buffet brunches, barbecues and craft workshops.
Park Hyatt's donation drive event continues until April 17th and donors can deposit clothes, household items, hygiene supplies, books, stationary and other school supplies, shoes and toys into the carts located in the lobby or in front of The Glasshouse.
Phare Circus has announced the month's show schedule. Book now for the Cambodian circus's dynamic and high-octane performances in 'Khmer Metal' or 'Eclipse', a story of rejection and revenge, all delivered with their customary show-stopping exuberance.
Made in Cambodia Market invites you to enjoy free, regular live shows at the performance space amid the colourful craft stalls. The events this month include traditional dance displays on Saturday evenings and live music on Friday evenings. Check the schedule and drop by!
Public holidays
April 14 till 16 – Khmer New Year: Celebrations begin on New Year's Day, a date when, traditionally, harvest has been gathered and stored, but before the imminent rainy season. Festivities last three days, and you'll see Cambodians dressed smartly in new clothes, while they take the opportunity to visit relatives and attend family shrines to light incense and candles.
April 29 – Visak Bochea: Visak Bochea commemorates the anniversary of Buddha's birth, enlightenment and death. To recall how Buddha became enlightened, Buddhists around the world burn candles, while incense and lotus flowers are used to decorate statues and temples. This is a great time to visit one of Siem Reap's many pagodas.
Social calendar
April 1: Easter Sunday festivities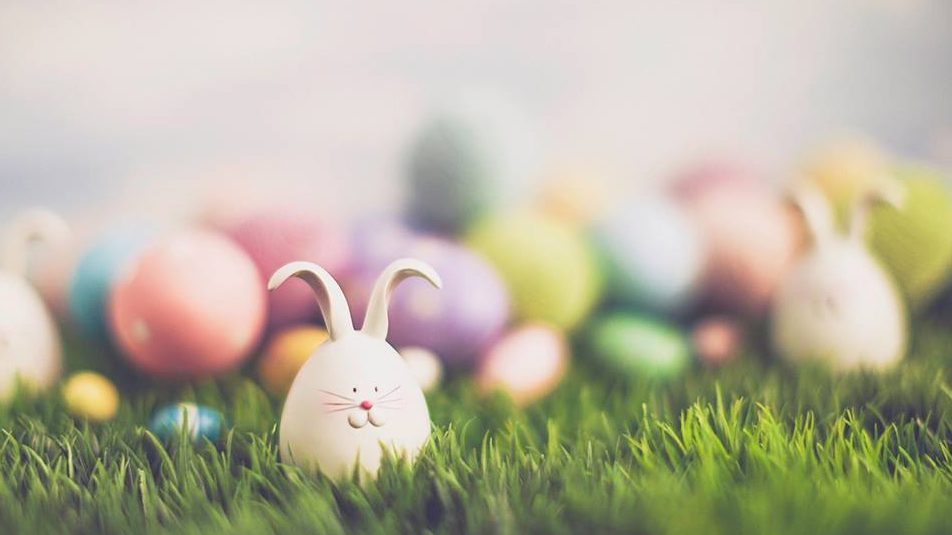 Brunch with the rabbit at Raffles Grand Hotel d'Angkor promises to be a treat-filled lunch for everyone. The Easter Bunny will join the fun as you enjoy a delicious buffet with seasonal specials on offer, as well as an egg hunt for the children.
Where: Cafe d'Angkor, Raffles Grand Hotel d'Angkor
When: April 1, 12.00 – 3pm
Cost: $55++ per person, or $65++ to include free-flow wine, beer and soft drinks
More info: Facebook
Easter barbecue by the pool at Sofitel offers diners a lavish brunch with free-flow wine, Wagyu Beef burgers, prawns, squid and Red Snapper, to name just a few of their tempting dishes. Eric Berrigaud will also offer Lamb "Mechoui" on the barbecue, for this special occasion. Children can join the egg hunt in the hotel grounds from 11am.
Where: Sofitel Angkor Phokeethra Golf & Spa Resort
When: April 1, 11am – 3pm
Cost: $30++ including free-flow house wine, or $55++ including sparkling wine and house wine. Children under 12 half price, under 4s go free.
More info: Facebook or sofitel-angkor-phokeethra.com
Easter Egg decorating workshop at Navutu Dreams gives your little ones a chance to let their creativity shine, in the calm and natural surrounds of the hotel garden. The workshop is followed by an Easter Sunday lunch, a three-course set menu in the tranquil Niam Niam Restaurant.
Where: Navutu Dreams Resort & Wellness Retreat
When: April 1, 9am – 11am (workshop), 11am – 3pm (Lunch)
Cost: $5 per child for the workshop; $25 for adults and $12 for children for the lunch; Email reservations@navutudreams.com or call 063 964 864 to reserve your places.
More info: Facebook
Le Meridien's Easter Family Celebrations event looks set to be a family affair. Join the Easter egg decorating workshop or scour the gardens and exchange what you find for tasty sweets. Easter Brunch afterwards includes a crepe station and a spectacular array of desserts and chocolate creations.
Where: Le Meridien Angkor
When: April 1, 10.30am – 3pm
Cost: $25 per person, half price for children 4-12, under 4s are free
More info: Facebook
April 1: Grasshopper Community Bike Ride
This community bike ride for all takes place on the first Sunday of every month. Ride together at a steady pace, covering an estimated 30-40km.
Where: Meeting point is at Grasshopper Adventure Shop, Street 26
When: April 1, 7.30am – 11am
Cost: Free to ride. Bike hire is £5, booking your bike is essential. No Temple Pass required.
More info: Facebook
April 1: "Cambodian culture beyond beliefs" Talk Session
Heritage Hub of Cambodian Living Arts are excited to host a talk session by researcher and ethnomusicologist Mr. Patrick Kersalé on "Cambodian culture beyond beliefs" by focusing on the arts form of Chapei Dang Veng, Sbek Thom, and Kantaoming.
Where: Heritage Hub of Cambodian Living Arts, Wat Bo Monastery
When: April 1, 9am to 11:30am
Cost: Free admission
April 3: Rock for a Future Free of Landmines
Just a day ahead of International Mine Action Day, join the team at Fat Panda's for an evening of live music, courtesy of the Phare Rock and Roll Band. Generously, all profits from drink sales will go directly to support de-mining action locally, including APOPO, HALO Trust, Norwegian People's Aid and Cambodian Self-Help De-mining.
Where: Fat Panda's, The Lane (near Miss Wong)
When: April 3, 6.30pm – 9pm
Cost: Free admission
More info: Facebook
April 5: Wine, Cheese & Charcuterie – A night for a cause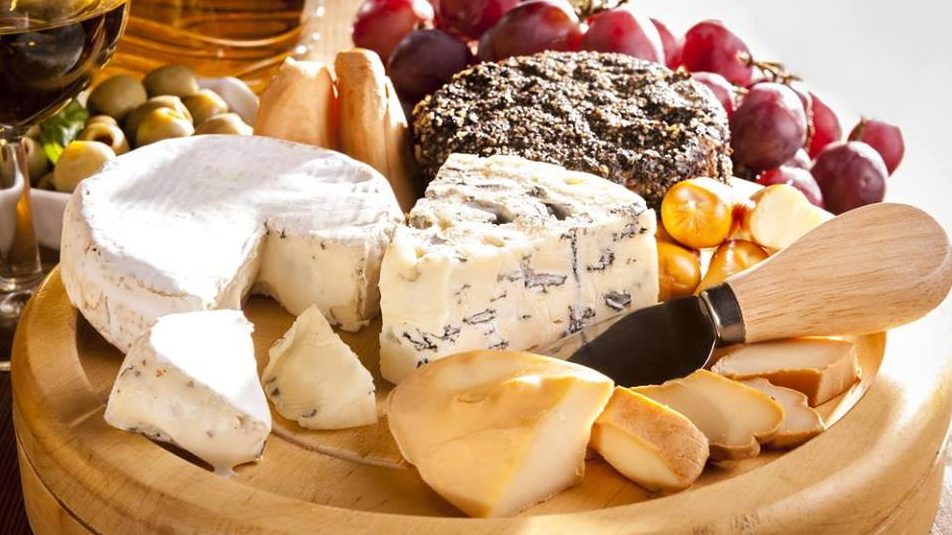 Hosted by Park Hyatt, the evening supports a great local cause, with 50% of the total revenue for the event going directly to Angkor Hospital for Children. Contribute to the hospital's great work by reserving your place for this special event, as well as buying tickets for the raffle. Fun prizes include a stay at the Park Hyatt.
Where: The Colonnade, Park Hyatt Siem Reap
When: April 5, 6.30pm – 8pm
Cost: $20, includes one raffle ticket. Additional tickets: $3 for 1 ticket, $15 for 6 tickets or $30 for 12 tickets
More info: Facebook
April 6: TNA TEUK, An Art Exhibit by Koeurm Kolab
During this exhibit, you will find a variety of paintings portraying the strength and dignity of the local women whose lives have been dedicated bettering the lives of their families despite often times, being denied the opportunity to receive formal education. 'Tna Teuk' is a yellow-flowered grass which grows in paddy fields. Bright and brilliant flowers amidst a sea of green. Sturdy and incessant. It portrays very well the characteristics of the Cambodian women in the countryside, who have been known to till the land. On this opening night, meet the artist, Koeurm Kolab, and view her original pieces.
Where: Navutu Dreams Resort & Wellness Retreat
When: April 6, 6.30pm – 8.30pm (exhibition runs until June 8)
Cost: Free admission
More info: Facebook
April 6: Dinner in White to Support Sala Baï Students
The cost of your ticket to this all-white dress code event is equal to three days of training for one student! Enjoy a cocktail and couscous dinner prepared and served by Sala Baï students in the school garden. Wear all white, enjoy delicious food and have fun!
Where: Sala Baï Hotel & Restaurant School
When: April 6, 9pm – 11pm
Cost: $18 adults, $9 children. Purchase tickets in advance at Sala Baï or various outlets in Siem Reap (see event page below for full details).
More info: Facebook
April 13 – 16: Khmer New Year Street Food Party
Everyone is invited to the Street Food Party to celebrate this festive season as, for the first time ever, one of the top Chefs in Siem Reap – Chef Chanrith Van – will bring to view his expertise for a four-day New Year celebration. Exclusive street food offering which includes seafood nom krouk and suckling pig banh chaev starts from USD 1.5 only. This Street Food Party is a not-to-be-missed gastronomic experience showcasing the talent of a culinary icons.
Where: Courtyard by Marriott Siem Reap
When: April 13 – April 16, 3pm – 6pm
Cost: Starting from USD 1.50 per dish
More info: Facebook
April 13 – 22: Le Meridien – Sparkling Khmer Afternoon Tea
What better way to enjoy your journey to Cambodia than to enjoy its delicacies and sweet and savoury bites?
Where: Lobby Lounge, Le Meridien Angkor, Siem Reap
When: April 13-22
Cost: $ 19 for two, inclusive of two glasses of sparkling wine
More info: lemeridienangkor.com
April 13 – 16: Angkor Sankranta
The magnificent temples of Angkor Park form the backdrop for the annual Sankranta, or Khmer New Year celebrations. The full schedule of planned events will be published here soon. Expect a buzz of activity with games, food and exhibitions all highlighting Khmer culture!
Where: Angkor Wat
When: April 13-16
Cost: Free admission
More info: Coming soon!
April 15: Celebrate Khmer New Year at the Butterfly Pea
Join us at the Butterfly Pea on Sunday, April 15 for Free Flow Wine (Sparkling, White or Red) for $20 (2 hour limit). Lunch menu available. Enjoy the afternoon at the pool!
Where: The Butterfly Pea Boutique Hotel
When: April 15, 11am – 4pm
Cost: $20 a person
More info: Facebook
April 15: Khmer New Year BBQ at The Upper Deck
The fun of Khmer New Year continues at Upperdeck for a Barbecue Party. BBQ skewers including takeo lobster, sea prawns, pork ribs and many more starts at only KHR 6,000.
Where: The Upper Deck at Courtyard by Marriott Siem Reap
When: April 15, 5pm – 1am
Cost: Starting from KHR 6,000 per dish
More info: Facebook
April 23: Phare artists make paintings come alive at the Butterfly Pea
Monday, April 23, from 5 pm to 9 pm visual artists from Phare, The Cambodian Circus and Phare Ponleu Selpak make paintings come alive at the Butterfly Pea. Much more than just applying paint on a canvas, the artists tell stories with a live painting performance.
A portion of the proceeds from the food and beverage sales between 5 pm and 9 pm will be donated to the Phare Mission.
Where: The Butterfly Pea Boutique Hotel
When: April 23, 5pm – 9pm
Cost: Free admission
More info: Facebook
April 27: Women's Resource Centre – 7th Anniversary Dinner and auction
Save the date for a dinner and auction in aid of WRC, which provides women and girls in Cambodia with emotional support, referral services and informal education so they can be empowered to make informed decisions about their lives.
Where: Charcoal restaurant, Wat Bo Road, Siem Reap
When: April 27, 7pm – 10pm
Cost: Ticket sales and auction prize list will soon be available
More info: Facebook
Weekly Events
There's always something going on in town. Get the scoop on Siem Reap's regular weekly events below:
Every Monday: TACOS Monday at Hard Rock Cafe Angkor
What's the deal? Every Monday is Tacos Day at Hard Rock Cafe Angkor! Enjoy chicken and vegetarian tacos for only $0.99, beef and pulled pork tacos are $1.99. A glass of Classic Margarita is $3.00. Arriba!
Where: Hard Rock Cafe, Kings Road Angkor
When: Tuesdays 3pm – 7pm
More info: Facebook
Every Tuesday: Happy Hour at The Aviary Hotel
What's the deal? Get your drinks at half price during happy hour at The Glide Bar. This is your chance to try the Jungle Bird and the Canary 75, the hotel's signature cocktails.
Where: The Aviary Hotel Siem Reap, #09 Tep Vong Street
When: Tuesdays 5pm – 6pm (also available on all other days)
More info: Facebook
Every Wednesday: All night happy hour at Picasso Bar
What's the deal? Buy one get one free on all Cocktails and freshly made Sangria – all evening!
Where: Picasso Bar, Alley West
When: Wednesdays
More info: Facebook
Every Thursday: Poolside cinema at The Little Red Fox Bar & Cafe at Lub d
What's the deal? with 1/2 price draft beer and wine, $2.50 Blue Margaritas & Pina Coladas all night and free popcorn for everyone! Bring your swimmers…
Where: The Little Red Fox Bar & Cafe at Lub d, 7 Makara Street
When: Thursdays, happy hour from 6:00pm – 7:00pm, movie screening 7pm
More info: Facebook
Every Friday: Wine, Tapas & Live Music at Sofitel Fridays
What's the deal? Sit back, relax and enjoy a glass of wine or a cocktail whilst enjoying live-acoustic guitar music.
Where: Explorer's Tales Bar, Sofitel Angkor Phokeethra Golf & Spa Resort
When: Fridays 6pm  – 9pm
More info: Facebook
Every Saturday: PARTY ALL NIGHT on Courtyard Marriott's Upperdeck
What's the deal? Admire an amazing sunset, enjoy breathtaking views, taste wines and cocktails every Saturdays at the newest rooftop bar in Siem Reap, Upperdeck!
Where: Courtyard Marriott
When: Saturdays, 8pm – 1am
More info: Facebook
Every Sunday: Cultural Dinner & Performance at Park Hyatt
What's the deal? Enjoy an enchanted evening at the beautiful courtyard with performances from the elegant Apsara dancers (every Monday and Friday), and Bokator, Cambodian martial arts (every Wednesday and Sunday). Executive Chef Pisith has created a set menu based on traditional Khmer recipes.
Set menus from $28++ per person, A la carte also available.
Where: Park Hyatt's Courtyard
When: Mondays 7pm – 8pm (also available on Wednesdays, Fridays & Sundays)
More info: For reservations, please call +855 632 1234 or diningroom.repph@hyatt.com
Organizing an Event in Siem Reap?
Feel free to let us know, so that we can consider including it in this or the upcoming article for May 2018. Get in touch through the contact form or send us a PM on our Facebook page.