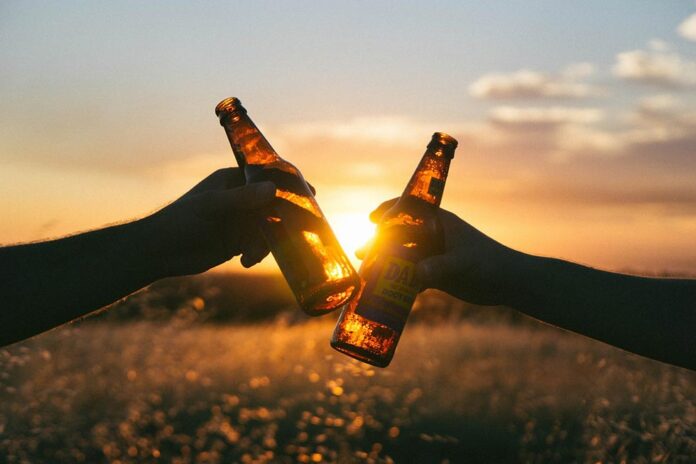 Each month, the Siem Reap community puts novel events and happenings on the docket. Check out our Facebook page to get the skinny on news and events, and to be a part of our inviting online community.
Phare Circus is a grassroots social enterprise that seeks to support education and performance arts in Cambodia from the ground up. With three exciting shows in August—'Eclipse', 'Khmer Metal' and 'White Gold'—you'll witness acrobatics, stunts and stage-told stories that stand the test of time. Book your tickets now!
Made in Cambodia Market invites you to enjoy free live shows at the performance space amid the colourful craft stalls. Friday evenings feature Brak Sophanna's 'B Band' while Saturday evenings enjoy Khmer traditional dancing. Sundays enjoy the Little Squirrel Band. Full schedule here. Pro tip: Don't miss the special event on August 10, with free perfomances by Phare, live music and traditional dances from 4.30pm – 7pm.
Experience First Class Beauty at T-Galleria by DFS this summer. Discover the perfect look along with travel tips for your next destination. Shop and enjoy exclusive offers, complimentary makeovers, photo opportunities and much more. Expect products from some of the most noteworthy beauty brands on the scene, including Clinique, Dior, L'Occitane and Giorgio Armani.
Social Calendar
August 1: The Butterfly Pea Turns Two 🎉
The Butterfly Pea Boutique Hotel turns 2! Join for an evening of celebrations with amazing live music from legendary duo, Kiss Bang Bong and an EXTENDED Happy Hour from 5-8pm. Expect special goodies and AMAZING prizes, including private villa experiences and FREE hotel stays!
August 3: Fundraising Night – REPfest New Traditional Music Festival
An all-female performance troupe and cocktails go hand in hand at Hard Rock Café Angkor, all for the sake of art in the Greater Mekong region. Don't miss this fundraising night in support of the upcoming REPfest New Traditional Music Festival, which will be held in Siem Reap from 3-8 September.
August 3 – 5: Spa Marathon Promotion
Recover from the Angkor Empire Full Marathon with a Khmer traditional massage and other specialty spa treatments, offered to you by Victoria Angkor Resort's professional massage therapists.
August 4: Khmer Empire Marathon 2019
Join thousands of runners in a path through ancient temples and beautiful vistas, all of which are unique to the Khmer culture.
August 4: The Gatsby Brunch "Post Marathon"
Finish the marathon on a high note, with brunch-style fare and cocktails amidst music, coffee and camaraderie.
August 8: ART TALKS at TRIBE Morn Chear
View the art and efforts of Morn Chear while sipping on Prosecco and enjoying an English- or Khmer-led discussion.
August 8: Stand-up Comedy starring Mohammed Magdi
A veteran of Comedy Central Arabia and the Bangkok International Comedy Festival, Mohammed Magdi is a voice not to be missed in stand-up world.
August 11: Cycling for Environment & Children's Health
Support the Angkor Hospital for Children by cycling your way past rice fields, city streets and village atmospheres in and around Siem Reap.
August 12: World Elephant Day
Support the elephants the way they deserve. Donate on your own or revel in jumbo specials at Cambo Beach Club, with profits going to the gentle giants who need it most.
August 17: Osmose's 20th anniversary
Osmose is celebrating its 20th anniversary. The occasion for a cocktail party to raise some funds and present its relaunch! Luck draw with more than 90 prizes to win!
August 24: Design Our Van – A Night of Cambodian Artists
This art competition is open to young Cambodians, all of whom have the chance to submit a physical or digital design that may end up on a real-life van.
August 25: High Tea with French Master Chocolatier
Serge Granger serves up expertly crafted macarons, caramels, mini quiches and more, all amidst a sophisticated environment.
August 27: Joint Chamber Networking Event
Network amidst embassy staff, ambassadors and chamber professionals while enjoying breakfast, drinks and good ol' fashioned mingling.
Also Don't Miss…
Our pick of daily and weekly events at some of our favorite venues in town!
Wouldn't it be great if there was a beach in Siem Reap? Guess what? Cambo Beach Club made this wish come true. Not only do they have a huge pool surrounded by fine white beach sand, they also organise themed pool parties and happening. Sundays are family days with Soma Jazz Band during sunset. On Monday afternoon starting at 2pm you're welcome to join in their classic music pool party. Wednesdays are ladies nights, with Latino pool parties and get 2 for 1 drinks. On Fridays you ring the weekend with their disco funk pool party. See you at the beach!
Plenty of events to be enjoyed at Courtyard by Marriott! On Wednesdays, we have Ladies' Night at Upperdeck (5pm – 1am), when all ladies get to order any drink and enjoy one round for free. Fridays (5pm – 9.30pm) bring us Street Food Party with authentic street food offerings, starting from just KHR 5,000! Saturdays mean
Pizza and Pasta Party at Courtyard's Lok Lak restaurant from 11am – 2.30pm. Enjoy all-you-can-eat pizza and pasta offerings for $15++ inclusive of free flow chilled juice, soft drinks and 1 draft beer at Upperdeck. Start the day right on Sundays with Courtyard's famous Sunday Brunch at 11am for only $17++ per person. Dine in style on Sunday evenings (5pm – 6.30pm) with Courtyard's Sunset Specials: Witness a spectacular sunset whilst enjoying a special 3-course set menu curated by Executive Chef Chanrith Van. $19++ per person inclusive of 1 cocktail. Find all the details about above events on Facebook!
Take a load off each Friday after you clock out with HRC Angkor's After Work Parties. Enjoy buy-one-get-one refreshments, enthusiastic DJs and appetizers to keep you fueled, you'll have a new lease on life, if only for the weekend. Full details on Facebook.
Hunkaar Table & Lounge turns Sunday brunch into a full-on event. For just $15 per adult (and half the price for kids below the age of seven), you can enjoy a collection of international cuisine, picking and choosing what interests you at the buffet table. Hop in the pool after you settle your stomach, and revel in refreshments the afternoon over. Available on August 4 and August 18, reservations: [email protected] or +855 63 965 600, more info on Facebook.
Celebrate Summer with Le Meridien's deliciously creative cuisine made from Cambodian mango, daily at the Lobby Lounge. Or taste unique petit plates at the Naga Bar, daily and starting at USD 4 / plate. For the Ultimate Spa retreat Le Méridien Angkor Spa, is the place to be. Visit their Facebook page for the latest updates and happenings.
Free-Flow Brunch: Enjoy an unlimited selection of eggs, Cambodian breakfasts, freshly-baked breads, danishes, cereals and homemade yoghurt, including hot and cold drinks. $11.90++ per person. Saturdays, Sundays & Public Holidays from 6.30am to 3pm. More info on Facebook.
Weekends are always fun at Memoire Palace Resort! Relax by the pool, take a refreshing dip and indulge in the buffet-style weekend pool brunch. Adults $18+, children $10+ and under 5s are free. Saturdays & Sundays, 11am – 3pm. More info on Facebook. Do you have kids? Then don't miss the Kids Bakery Class, available on Saturdays. $18 per person, more info here.
Khmer Community Class: Join the yoga community class that brings together Khmer, foreign residents and travelers. Available to all levels and body types, free for all locals. Mondays from 6.30pm – 7.45pm; Book by calling +855 63 964 864 or email [email protected]. More info on Navutudreams.com.
Come to Rambutan Restaurant each Friday for lunch or dinner and enjoy the special Green Season promo: Friday's Choices! Enjoy one cocktail or mocktail + one starter + one main + one scoop of sorbet for only 15 USD. Free access to the pool included as well! More details on Facebook.
Cultural Dinner & Performance: Enjoy an enchanted evening at the beautiful courtyard with performances from elegant Apsara dancers (Mondays and Fridays), and Bokator (Wednesdays and Sundays). Set menu from $35++ per person, a la carte also available. Mondays, Wednesdays, Fridays, Sundays from 7pm – 8pm. Book by calling +855 632 1234 or email [email protected].
The Sound of Sofitel: Relax in Sofitel's lobby while listening to the music of their pianist, playing the best of smooth jazz and classical repertoire, followed by an ancient Cambodian harp resonate. Then move to their Explorer's Tales Bar from for a truly enjoyable evening of wine, tapas and live music. Pianist: Mondays – Saturday, 1pm – 5pm. Harpist: Daily 5pm – 6pm. Guitarist: Tuesdays – Saturdays, 6pm – 9pm. More info on sofitel-angkor-phokeethra.com.
The Treeline Gallery and private collector Larry Strange have collaborated to bring you a cross-disciplinary exhibition of esteemed artists, not the least of which are Chan Dany, Khchao Touch and Svay Ken. Translating closely to "where streams meet," Ti Prasap represents the undeniable connection between contested histories and dissimilar lives. Open daily until September 30th. More info on Facebook.
Who Said Sundays are for sleep-ins? It's time for Victoria Angkor Resort's famous Sunday Pool Brunch! Expect imported oysters, home smoked salmon, grilled meats, seafood, cheeses and deserts. Only $25 nett per person including free flow of white / red / sparkling wine AND access to the pool, gym and kids' club facilities! Every Sunday from 11.30am – 3pm. More info on Facebook.

Organizing an Event in Siem Reap?
Feel free to let us know so that we can consider including it in this or the upcoming article for August 2019. Get in touch through the contact form or send us a message on our Facebook page.