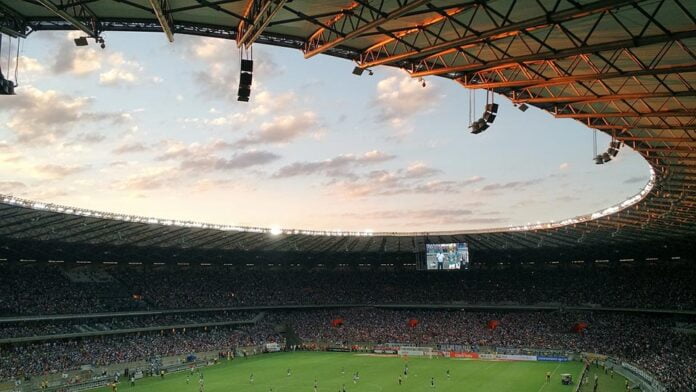 Welcome to the July edition of our monthly events roundup. Every month, we feature upcoming Siem Reap events. To keep up to date with all the latest event information, subscribe to our Facebook page.
Phare Circus, Cambodia's innovative social enterprise supporting education and performing arts training, has announced the show schedule for July. Book now for the dynamic and high-octane performances in 'Eclipse', a story or rejection and revenge, 'Khmer Metal', which highlights the challenges faced by young urban Cambodians, or 'Same Same but Different', which explores the differences between Cambodian and foreigners' way of life, all delivered with their customary passion and energy, and show-stopping live music soundtrack.
Made in Cambodia Market invites you to enjoy free live shows at the performance space amid the new layout of colourful craft stalls. July events include performances from Sophanna Band on Friday evenings from 6pm – 7pm, traditional Khmer dancing on Saturday evenings at 6pm – 7pm, and music on Sunday evenings from Heak Sophanit, at 6pm – 7.30pm. Check the schedule here. The philosophy behind the Made in Cambodia Market is to help create Khmer jobs; from the villagers producing the handicrafts to the sellers interacting with the visitors.
Public Holidays
There are no public holidays in July, but national elections will be held on Sunday 29th July to elect members of the sixth National Assembly.
Plastic Free July
Several events organised by Plastic Free Cambodia to take action against plastic pollution will take place in various locations throughout Cambodia during the month, beginning with a launch party on July 1st. We've highlighted those events happening in Siem Reap. For events in Phnom Penh and elsewhere, visit Plastic Free July's Facebook page.
July 1: Plastic Free July Opening Party
Plastic Free Cambodia is celebrating the launch of the fourth Plastic Free July Challenge. Will you accept the challenge?
Where: New Leaf, behind Angkor Trade Centre
When: July 1, 3pm – 6pm
Cost: . Free admission
More info: Facebook
July 8: Community Eco Fair
Held on the second Sunday of each month, you are invited to Join the eco lifestyle movement and learn about environmental and socially-responsible work in Siem Reap, hosted by Plastic Free Cambodia and Rehash Trash. Get creative with fun recycling workshops and craft demonstrations, shop for ethical, fair-trade crafts and organic produce. Relax in a family-friendly garden, with face-painting for the kids. Recycle your unwanted materials (see event notes for more info on what you can bring for recycling).
Where: The Republic, Sala Kamreuk Road
When: July 8, 12 midday – 6pm
Cost: free admission
More info: Facebook
July 11: Green Drinks: Eco Evening Meet-Up
Hosted by ARTillery, a café and arts venue, this event offers the chance to meet like-minded individuals and businesses who share a passion for environmental change. Work towards a greener economy in Cambodia by bringing questions, ideas and challenges to be discussed and shared.
Where: ARTillery, near Street 25 on Wat Bo Road
When: July 11, 5.30pm -7.30pm
Cost: free admission
More info: Facebook
July 14: Plastic Free Cambodia – Afternoon Crafternoon
Paint, draw, sew, knit, weave, make jewellery or bring your latest unfinished art projects and relax for an afternoon beside the pool. You'll be joined by some of the ladies from Rehash Trash, too. Whether you decide to pop in early for some brunch or stay late for drinks, everyone is welcome.
Where: Baby Elephant Boutique Hotel
When: July 14, 2pm – 5pm
Cost: free admission
More info: Facebook
Social Calendar
July 4: Let's Rock the "4th of July"
Get down to Hard Rock Cafe Angkor and celebrate the "4th of July" with a true American theme celebration from 8 pm onward – free face painting, two for one Angkor beers & live charcoal BBQ station.
Where: Hard Rock Cafe Angkor
When: July 4, 8pm – 11.55 pm
Cost: Free admission
More info: Facebook
July 7: Made in Cambodia Opening Ceremony
Celebrate with Made in Cambodia on the occasion of the Ribbon Cutting Ceremony, at the new site inside King's Road Angkor. Enjoy live music, traditional dances and Bokator displays throughout the afternoon.
3pm – 4:30pm: Live music by Music for Everyone school band
5:20pm – 6pm: Live music by BRAK Sophanna band
6:30pm – 7:15pm: Traditional Dance show
7:20pm – 7:40pm: Bokator Show
8:00pm – 8:30pm: Live music by HEAK Sophanit Band
8:30pm – 9:30pm: Live music by Kom Bruk band
Where: Made in Cambodia Market, Kings Road Angkor
When: July 7, 3pm – 9.30pm
Cost: free admission
More info: Facebook
July 7: Halloween in July
Don't wait until October to dress up in your favourite costumes! Justin and Josimar at The Republic definitely don't, it's their birthdays and they want to celebrate it with you – for the second year running. Dust off those costumes and come on out to play! Free shots and drink specials all night, plus prizes for Best Male/ Female Costumes, Best Couples Costumes, and Scariest Costume & Best Celebrity Impersonator. Make-up artists on site before the event as well as DJs to keep you dancing all night.
Where: The Republic, Sala Kamreuk Road
When: July 7, from 7pm
Cost: free admission
More info: Facebook
July 7 – 8: Artisans Wonderful Weekend!
After the success of Wonderful Saturday's first edition, Artisans Angkor are delighted to relaunch their Super Sales for two days, starting on July 7th,  with completely knock-down prices! Enjoy discounts (up to 70% off) on ,beautiful craft and silk products. Come early for the best bargains!
Where: Outside, at Artisans Angkor, Stung Thmey Street
When: July 7 and 8, from 9am
Cost: free admission
More info: Facebook
July 7 – 8: Big Family Funfair At The Hangout
Together with the Women's Resource Centre, The Hangout is organising a big Summer Funfair, for all families. Enjoy mini game stalls, indoors and outdoors, and for all ages. There will be Disney movies, face painting, refreshment stalls with both healthy snacks and sugary treats plus a treasure hunt on each day to keep the kids entertained while the parents relax.
Where: The Hangout, Sok San Road
When: July 7 and 8, from 2pm – 6pm
Cost: Free admission. Each mini game requires a voucher to play – a book of 20 vouchers is $2.5 / 10000 Riel. Some activities will be free. With your ticket purchase, you also sponsor a family from the Women's Resource Centre to enjoy the day for free.
More info: Facebook
July 8: Companion Pets Expo
Connect, network and be inspired about why looking after our four-legged friends like family is important. Meet various local vets, animal practitioners and carers such as Paw Patrol Cambodia who work with street and pagoda animals, and dog trainer Rattana Hin. There will be stalls and pet products for purchase as well as bilingual talks on relevant topics such as the advantages of vaccinations and de-sexing your dog or cat, TVT cancer and birth-control needles, the deadly rabies and tick-borne diseases, dietary recommendations for pets and a demonstration of live micro-chipping by Animal Mama Veterinary Hospital and Pet Wellness Center. Learn about the advantages of registering your animal on a free online data app. This is a pet friendly event!
Where: AngkorHUB, Angkor Night Market Street
When: July 8, from 10am – 4pm
Cost: free admission
More info: Facebook
July 14: Kandal Market – Bastille Day
On Saturday the 14th of July, Kandal Village will celebrate Bastille Day with its first Kandal Market! Hap Guan Street will be the place to BE and to SHOP, because for this special occasion all shops, restaurants, and coffees shops will offer you something SPECIAL, such as discounts, special menus, and more!
Where: Kandal Village Street
When: July 14, from 10am – 7pm
Cost: Free entrance
More info: Facebook
July 15: Sunday Brunch & Pool
Sundays are for brunch, and for pool fun. Hunkaar Table & Lounge at Anjali by Syphon, combines the two and invites you to indulge in their brunch buffet and then chill out poolside in a hidden green oasis.
Where: Hunkaar Table & Lounge at Anjali by Syphon
When: July 15, from 11am – 2pm (also available on July 29th)
Cost: $12 ++ per adult, $6 ++ for children below 12 years old
More info: Facebook
July 15: Bastille Day
Celebrate Bastille Day with a French-inspired feast, live music and games. Our special guest will be HE Eva Nguyen Binh, French Ambassador to Cambodia. Come along and enjoy the festive atmosphere, tickets include two complimentary drinks. For booking please call +855 63 963 888 or email dining.grandhotel@raffles.com
Where: The Apsara Terrace, Raffles Grand Hotel d'Angkor
When: July 15, from 12pm – 5pm
Cost: $22 nett per adult, $11.50 nett for children below 12 years old
More info: Facebook
July 15: FIFA World Cup Final 2018
This month-long celebration of the beautiful game culminates in the World Cup Final, on Sunday 15th July at 10pm. Cheer on the remaining two national teams at one of these football-friendly venues, where the match will be screened live from Russia:
Charms Apero Launch Bar – Everyone wins when the first goal is scored, with a free Cambodia draft and free BBQ tapas all the way.
Le Meridien Angkor, Grand Marquee – Watch the game live on the big screen and enjoy a selection of snacks and drinks. More info here.
Score Sports Bar – Enjoy the World Cup Final on the huge screen or one of several HD tv's. A great atmosphere guaranteed!
Wear The Fox Hat – $1 draft Cambodia beer all night, with promotions and competitions for the first goal scored.
Do you know other venues screening the World Cup Final? Let us know and we'll add them to the list!
July 27: The Stage 1960's Opening Event
The Stage 1960s is a dining stage where culture and history are transformed into a dining experience. The entire culinary journey is inspired by history, culture and childhood memories.  Join the opening event to unfold this exciting journey and enjoy a 20% discount!
Where: The Stage 1960s
When: July 27, 6pm – 10.30pm
More info: Facebook
July 27: Full Moon Party
Party until the wee hours of the morning under the gorgeous light of the full moon and dance the night away with your friends whilst sipping on Courtyard by Marriott Siem Reap's signature cocktails!
Where: Courtyard by Marriott Siem Reap Resort
When: July 27, 6pm – 1am
More info: Facebook
July 28: Prom!
Grab a date and get together your worst fancy suits and gowns, because we're going back to high school! Join us for a night of music, dancing, romance, and friends! And who knows, you may even get lucky. There will be voting for prom King and Queen, a cheesy photo backdrop for awkward prom photos, classic 80s and 90s prom tunes, spiked punch, corsages and boutonnieres – all the ingredients for a truly authentic prom night.And everyone is invited!
Where: The Local – Brew Pub and Guest House, Street 20
When: July 28, 6pm – 12am
Cost: free admission
More info: Facebook
Weekly Events in July
There's always something going on in town. Get the scoop on Siem Reap's regular weekly events below:
Every Monday: Cultural Dinner & Performance at Park Hyatt
What's the deal? Enjoy an enchanted evening at the beautiful courtyard with performances from the elegant Apsara dancers (every Monday and Friday), and Bokator, Cambodian martial arts (every Wednesday and Sunday). Executive Chef Pisith has created a set menu based on traditional Khmer recipes.
Set menus from $35++ per person, A la carte also available.
Where: Park Hyatt's Courtyard
When: Mondays 7pm – 8pm (also available on Wednesdays, Fridays & Sundays)
More info: For reservations, please call +855 632 1234 or diningroom.repph@hyatt.com
Every Tuesday: Happy Hour at The Aviary Hotel
What's the deal? Get your drinks at half price during happy hour at The Glide Bar. This is your chance to try the Jungle Bird and the Canary 75, the hotel's signature cocktails.
Where: The Aviary Hotel Siem Reap, #09 Tep Vong Street
When: Tuesdays 5pm – 6pm (also available on all other days)
More info: Facebook
Every Wednesday: All night happy hour at Picasso Bar
What's the deal? Buy one get one free on all Cocktails and freshly made Sangria – all evening!
Where: Picasso Bar, Alley West
When: Wednesdays
More info: Facebook
Every Thursday: Charity Pub Quiz at Ivy Guesthouse
What's the deal? Join the world's easiest pub quiz, while supporting a local charity at the same time. Get a perfect score to win the jackpot!
Where: Ivy Guesthouse
When: Thursdays
More info: Facebook
Every Friday: Wine, Tapas & Live Music at Sofitel Fridays
What's the deal? Sit back, relax and enjoy a glass of wine or a cocktail whilst enjoying live-acoustic guitar music.
Where: Explorer's Tales Bar, Sofitel Angkor Phokeethra Golf & Spa Resort
When: Fridays 6pm  – 9pm
More info: Facebook
Every Saturday: ???
Every Sunday: Miami Pool Sessions at Lub d Hostel
What's the deal? Chill out and cool down by the pool at Miami Pool Sessions! Enjoy half price cocktails ALL DAY at The Little Red Fox Bar & Cafe at Lub d plus free access to the pool and poolside games, while relaxing to tropical house, disco and hip hop tunes!
Where: Lub d Hostel
When: Sundays, 2pm – 8pm
More info: Facebook
Organizing an Event in Siem Reap?
Feel free to let us know, so that we can consider including it in this or the upcoming article for June 2018. Get in touch through the contact form or send us a PM on our Facebook page.