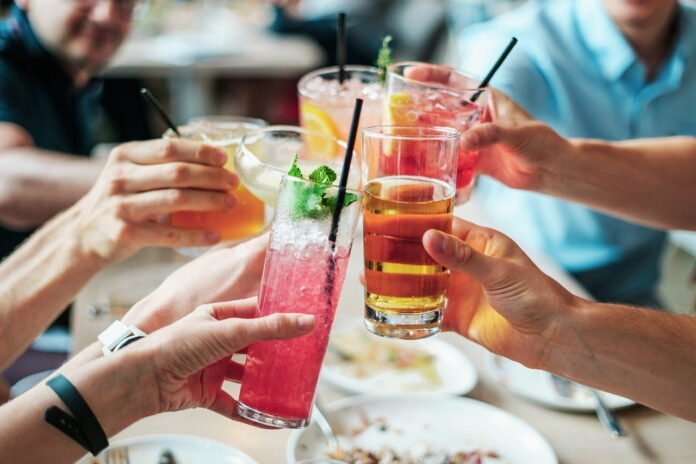 We compile a round-up of what's on in Siem Reap to make it easy for you to plan ahead. Follow our Facebook page for the latest events and news, and join our welcoming community for the latest updates.
Phare Circus, a social enterprise supporting education and performing arts training in Cambodia, brings you three exciting shows during June. Book now for 'Same Same But Different', 'Khmer Metal' and 'White Gold' – all with exhilarating storytelling, acrobatics, live music and daring stunts.
Made in Cambodia Market is the intimate setting for free live performances of traditional dance and talented local musicians. Check the schedule here. Choose from music on Fridays from 6pm and dancers on Saturdays, also beginning at 6pm, during June, on the market's central stage area.
DFS Group, the world's leading travel retailer, is paying homage to destinations around the world this June and July with the launch of its "Local Festival" campaign. The Local Festival celebrates DFS' global destinations with unique customer experiences and a curation of localized food and gift products at nine DFS stores around the world. At T Galleria by DFS, Angkor, coconut oil popcorn and a coconut juice bar by Coco Khmer await visitors. The interactive #WishYouWereHere photo booth featuring Cambodia's landmarks and monuments gives you a chance to win a specially curated Local Festival Gift Set.
Public Holidays and Important Dates
Saturday June 1 – International Children's Day: Observed in many countries around the world, this day highlights the protection of children's rights and their well being.
Tuesday June 18 – Queen Mother's Birthday: This annual national holiday celebrates the birthday of Queen Mother Norodom Monineath.
Social Calendar
June 1: Children's Day Drawing Contest
Celebrate Children's Day with an art contest and some amazing prizes! Bring the kids (age 3 – 10 years old) along to Khéma Angkor to enter a cake-themed drawing competition while enjoying unlimited mini Danishes, crepes, fresh juice and lemonade. Prizes include macarons, cakes and special vouchers.
June 1: International Children's Day + Parent's Time Out
Kids can enjoy a 50 minute fun and confidence-boosting yoga and meditation session for the children (recommended age 4 – 9 years old) followed by a pizza making session. While they are busy exploring the benefits of yoga, parents get some welcome me-time with a special 'time out' package, including a 50 minute yoga class, and use of the resort's three beautiful swimming pools.
June 7: Drag Bingo!
Proceeds from this fun-filled event will go to ABCs & Rice, so come on down for a night of bingo, $1 craft ales and Jager shots and a whole lot of dressing-up madness!
June 8: Global Wellness Day
Which better way to celebrate Global Wellness Day, then by joining a FREE workshop at Angkor Inter Fitness, Siem Reap's most professional fitness center. Get your tickets now at Angkor Inter Fitness!
June 8: Queen's Day Celebration
Starting at sunset, Siem Reap's very own beach club brings you a special evening celebrating all things British. Enjoy themed snacks and chilled music with a British vibe.
June 8: Cocktail Night In Support Of APOPO
Raising vital funds for the life-saving work of the APOPO humanitarian organisation that trains rats to clear minefields, this special evening offers live performances from Nikki Nikki, a prize draw with spectacular prizes and unique cocktails served by George's Rhumerie. Buy your ticket before June 7 to avail the discounted price. Your ticket entitles you to free flow canapés and cocktails as well as a raffle coupon (additional coupons $5).
June 15: Father's Day Yoga
This Father's Day weekend Navutu Dreams is hoping to bring more men onto the yoga mat by hosting an Introduction to Yoga for Men! It's ironic that yoga is considered by so many men to be something that women do, since it's thousands of years old and women were largely forbidden from practicing it until the mid-twentieth century. So, get ready for a fun Father's day special only at Navutu Dreams Resort & Wellness Retreat, and also get access to swimming pools for the day.
June 16: Dance to your Own Drum
Enjoy a unique FreeDance Experience with Debbie-Lee van Ginkel, black belt Nia Instructor, at Hunkaar Table & Lounge. Stimulate your uniqueness, creativity and self-expression combining martial arts, modern dance arts and yoga in a workout set to the tunes of DJ Lady C. The entrance fee of USD 15 includes a fresh healthy drink and pool access. Our limitless poolside barbecue can be joined for only USD 17 / person.
June 16: Family Day at Le Meridien Angkor
Relax by the pool and indulge in savoury BBQ buffet and drinks, refreshing salads and more in celebration of Father's Day!
June 21: Navutu Yoga Day
Celebrate 'International Yoga Day' with Navutu Dreams Resort & Wellness Retreat's FREE yoga classes from Sunrise meditation to Sunset on June 21st. Join the fun and get a chance to experience five types of yoga in Siem Reap's best wellness & yoga destination Samadhi Yogashala & Wellness Center by Navutu Dreams
June 28 – 30: Siem Reap DJ Competition
Don't miss your chance to win the coveted $500 prize in Cambo Beach Club's DJ competition. If you have what it takes to be crowned the best DJ in any genre (House, Techno, EDM, Hip Hop, RnB, Groove Chill or your own style), register by email. Open for International or newcomer DJs.
June 29: Yoga Nidra & Sound Bath Workshop
Yoga Nidra, or Yogic Sleep, is a form of meditation, with guided visualisations to help you into deep relaxation. Once you are in a state of deep relaxation, the healing sound frequencies of Tibetan Sound bowls will help your body, mind and soul to rebalance. No previous experience is required and the price includes all-day access to the resort's three refreshing pools.
June 30: Plastic Free July Launch Event
Starting off the annual, month long Plastic Free July programme is this launch event at Pou Kitchen & Café. Enjoy vegan and vegetarian snacks from Chef Mengly, included in the $5 entry. Pick up tips for eradicating plastic from your everyday life and get involved in community activities promoting plastic-free living.
Also Don't Miss…
Our pick of daily and weekly events at some of our favorite venues in town!
Music lovers, don't miss The Butterfly Pea's live music sessions twice a week! Kiss Bang Bong, Siem Reap's acoustic duo will bring 50s to 80s mixes by the pool on Thursday nights (6pm – 8pm) and Saturday afternoons (2pm – 4pm). Enjoy free admission and an extended happy hour on Saturdays from 1pm – 7pm.
Wouldn't it be great if there was a beach in Siem Reap? Guess what? Cambo Beach Club made this wish come true. Not only do they have a huge pool surrounded by fine white beach sand, they also organise themed pool parties and happening. Sundays are family days with Soma Jazz Band during sunset. On Monday afternoon starting at 2pm you're welcome to join in their classic music pool party. Wednesdays are ladies nights, with Latino pool parties and get 2 for 1 drinks. On Fridays you ring the weekend with their disco funk pool party. See you at the beach!
2 for 1 Entrecôte Tuesdays: Every Tuesday evening Charcoal L'Entrecôte serves two steaks for the price of one. Make the most out of their 2 for 1 deal, including bottomless french fries, salad, and their very own secret sauce. Discover Siem Reap's only award-winning steak. Visit their Facebook page for more information.
Plenty of events to be enjoyed at Courtyard by Marriott! On Wednesdays, we have Ladies' Night at Upperdeck (5pm – 1am), when all ladies get to order any drink and enjoy one round for free. Fridays (5pm – 9.30pm) bring us Street Food Party with authentic street food offerings, starting from just KHR 5,000! Saturdays mean
Pizza and Pasta Party at Courtyard's Lok Lak restaurant from 11am – 2.30pm. Enjoy all-you-can-eat pizza and pasta offerings for $15++ inclusive of free flow chilled juice, soft drinks and 1 draft beer at Upperdeck. Start the day right on Sundays with Courtyard's famous Sunday Brunch at 11am for only $17++ per person. Dine in style on Sunday evenings (5pm – 6.30pm) with Courtyard's Sunset Specials: Witness a spectacular sunset whilst enjoying a special 3-course set menu curated by Executive Chef Chanrith Van. $19++ per person inclusive of 1 cocktail. Find all the details about above events on Facebook!
Beat the Monday blues with live Music by X-Rays band who will rock your night at Hard Rock Cafe Angkor. Every Monday from 8pm onwards. Sundays are all about the family with HRC Angkor's Sunday Kids Eat Free promotion. More info about both events on Facebook.
Celebrate Summer with Le Meridien's deliciously creative cuisine made from Cambodian mango, daily at the Lobby Lounge. Or taste unique petit plates at the Naga Bar, daily and starting at USD 4 / plate. For the Ultimate Spa retreat Le Méridien Angkor Spa, is the place to be. Visit their Facebook page for the latest updates and happenings.
Free-Flow Brunch: Enjoy an unlimited selection of eggs, Cambodian breakfasts, freshly-baked breads, danishes, cereals and homemade yoghurt, including hot and cold drinks. $10.90++ per person. Saturdays, Sundays & Public Holidays from 6.30am to 3pm. More info on Facebook.
Weekend Pool Brunch: Relax by the pool, take a refreshing dip and indulge in a buffet brunch. Adults $18+, children $10+ and under 5s are free. Saturdays & Sundays, 11am – 3pm. More info on Facebook.
Khmer Community Class: Join the yoga community class that brings together Khmer, foreign residents and travelers. Available to all levels and body types, free for all locals. Mondays from 6.30pm – 7.45pm; Book by calling +855 63 964 864 or email reservations@navutudreams.com. More info on Navutudreams.com.
Cultural Dinner & Performance: Enjoy an enchanted evening at the beautiful courtyard with performances from elegant Apsara dancers (Mondays and Fridays), and Bokator (Wednesdays and Sundays). Set menu from $35++ per person, a la carte also available. Mondays, Wednesdays, Fridays, Sundays from 7pm – 8pm. Book by calling +855 632 1234 or email diningroom.repph@hyatt.com.
The Sound of Sofitel: Relax in Sofitel's lobby while listening to the music of their pianist, playing the best of smooth jazz and classical repertoire, followed by an ancient Cambodian harp resonate. Then move to their Explorer's Tales Bar from for a truly enjoyable evening of wine, tapas and live music. Pianist: Mondays – Saturday, 1pm – 5pm. Harpist: Daily 5pm – 6pm. Guitarist: Tuesdays – Saturdays, 6pm – 9pm. More info on sofitel-angkor-phokeethra.com.
Organizing an Event in Siem Reap?
Feel free to let us know so that we can consider including it in this or the upcoming article for July 2019. Get in touch through the contact form or send us a message on our Facebook page.