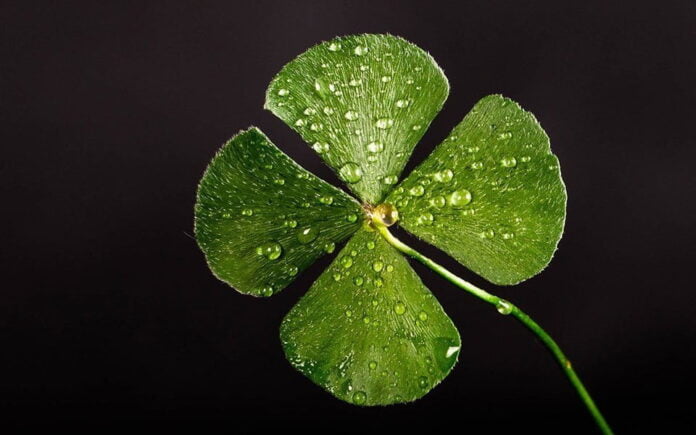 We look ahead at what's on in Siem Reap in the coming month and compile a round-up so you can fill your diary and plan your time. Follow our Facebook page for the latest announcements and events, and join our friendly community.
Phare Circus, a social enterprise supporting education and performing arts training in Cambodia, will be performing five of their exhilarating shows during March. Book now for 'Khmer Metal', 'Eclipse', 'Same Same But Different', 'White Gold' and new show 'Influence', all telling insightful and authentic stories of Cambodian life, set to foot-stomping, live music from Phare Circus's talented musicians. Performances available daily at 8pm or at 5pm on Mondays, Thursdays and Saturdays.
Made in Cambodia Market is the intimate setting for free live performances of traditional dance and talented local musicians on its central stage. Check the schedule here. March performances are on weekend evenings from 6pm, including Cambodian Folk and Classical Dances by TlaiTno Association and live acoustic music from BRAK Sophanna Band.
Public Holidays and Important Dates
March 8 – International Women's Day 2019: The social, economic, cultural and political achievements of women are celebrated globally, on this day, annually.
March 17 – Saint Patrick's Day: Observing of the death of St. Patrick, the snake-banishing patron saint of Ireland, the feast day has evolved into a celebration of Irish culture with parades, traditional food, music, dancing and drinking, often sporting the national colour – green. Planning a Saint Patrick's party in Siem Reap? Let us know!
Social Calendar
March 2: Roasted Dinner at Abacus Restaurant
Enjoy free-flow red or white wine, beer and soft drinks as you dine on whole roasted lamb, roasted pork and roasted cow's leg. A welcome drink and canapés will be served on arrival at the special event, hosted by French restaurant Abacus.
March 2: Latin Night by Los Pollos Hermanos + DJ Matoo
The band and DJ will rock your night with all your favourite Latin music while enjoying special offers on draft beer ($1.50), cocktails ($3.50), wine ($4), spirits ($2) and food from $2. Book your seat via info@hrcangkor.com or Tel: 063 963 964.
March 3: World Wildlife Day
Everyone can get up close and personal with Cambodia's native wildlife at Fauna in Focus's new interactive facility. Come along for wildlife awareness activities, film screenings, art project and much more. Learn more about the work of Fauna in Focus here www.faunainfocus.org.
March 3: NagaFest Music Festival
Promoting a sustainable lifestyle through environmental and social projects forms a large part of the work Naga Earth carries out in Siem Reap and beyond. Support their work and help them raise vital funds at this music event featuring six great bands, two DJs as well as veggie and vegan food from several Siem Reap outlets.
March 6: Bayon Charity Night at Theam's House Art Gallery
Purchase tickets for this unique and elegant fund-raising reception direct from the Bayon Pastry School or online (you'll find the link for tickets in the Facebook event page below). Your ticket price includes free flow food and drinks, including sweet and savoury treats cooked by Fabrice Prochasson, Meilleur Ouvrier de France, and Sokhoeurn Morn, Bayon Pastry School Chef. An auction and raffle will also take place, with all the proceeds going towards the school's training programme.
March 7: Herstory with Johanna Higgs
Leading a series of talks and discussions, Johanna Higgs, anthropologist, activist, author and founder of Project Monma, hopes to make positive change within communities affected by sexual discrimination and violence. Find our more about Project Monma here
March 7 – 9: The Lady Fair
Save the date to visit The Lady Fair, Siem Reap's first fashion and beauty fair, held at The Heritage Walk. Expect special promotions on popular cosmetics and beauty brands, free gifts, professional make-up classes, Zumba activities, a performance by Cambodia's famous singer-songwriter Nikki Nikki, a fashion show by well-known designer Muoy Chorm and much more!
March 7 – 10: Siem Reap French Week
The annual La Semaine Francaise once again brings a week of style, art, fashion, music, dance, food and film to Siem Reap. The events, open to everyone, celebrate all things French, and the programme features a fashion show, open air cinema and an evening of live music from the Phare Circus band, among other community happenings. Check our special French Week feature for the official event schedule!
March 7 – 21: Art Exhibition by young Chinese artist Johnny Zhao
Famed 11-year-old Chinese-Singaporean artist Johnny Zhao will be exhibiting his paintings at AHC's Visitor Centre on March 7. The exhibition, called 'Blessing' is just that – an opportunity to showcase what it means to give artistically – and literally, as Zhao will be donating all profits from the art sales to Angkor Hospital for Children.
March 9: Battambang Beef and Takeo Lobster Night
Shake those cravings off and go on a lobster and beef-cation with your friends and family at Courtyard by Marriott Siem Reap. Enjoy 1 set or unlimited roasted lobster and grilled beef paired with side dishes that vary from roasted baby potato, homemade pappardelle, sautéed green asparagus, and sautéed wild mushroom!
March 10 and 11: Starting, Growing and Scaling a Social Enterprise.
Changing our world through social enterprise involves building a sustainable business! This session at Footprints Cafe Hub will explore some of the core elements of that.
Please register for this event: hub@footprintcafes.org. Places are $10 per person. Individuals from NGOs, charities and community projects are eligible for a discount. Please inquire with the hub.
March 10: Doing Good, Doing Well: Lessons Learnt in Social Enterprise Development
What is social innovation? And what's social enterprise? What is causing the upsurge in interest in social innovation? How does social entrepreneurship work in practice? Join Dr Belinda Bell on Sunday 10th March to explore the world of social innovation.
Please register for this event: hub@footprintcafes.org.
March 15: CONNECTIONS….to which we are bound – by Nak Noy
Meet the young Cambodian artist Nak Noy on the opening of his first major solo gallery show. Nak's colourful, dreamlike illustrations will be exhibited at TRIBE Cambodia until May 12, with another opportunity to meet the artist on Saturday 30 March, 2-4pm.
March 16: Live Music on Bar Cycle Cambodia
Stepping out from his normal gig as lead singer with indie rockers The Goldilocks Zone in Phnom Penh, Ronan Sheehan will be rolling around the streets of Siem Reap on board Bar Cycle Cambodia for a once off performance.
March 17: Luck of the Irish Tapas
Yes, you read that right! To celebrate Saint Patrick's Day, the culinary team at Raffles has created a trendy board of Irish Tapas. It's all the rage on the Emerald Isle!
March 17: Miss Universe Cambodia – Long Gown Competition
Reserve your place at this VIP black tie event and watch the elegant Long Gown Competition unfold. The outcome of the event will determine the top ten contestants, who will then enter a question and answer round. Admire the grace and poise of the ladies vying for the prestigious title.
March 23: Jigsaw Jazz Concert
Enjoy a great night with swing jazz, contemporary soul and blues with Jigsaw Collective. For only 15$ net per person, you will be able to enjoy free-flow house wines, beers and soft drinks from 9-11 pm. Time to meet with all your friends for a drink (or for many drinks)! An event in partnership with 60 Road studios.
March 23 -24: IKTT Silkworm Festival 2019
Enjoy fashion shows featuring traditional Cambodian textiles as well as a display of photographs in memory of IKTT's founder Kikuo Morimoto. The event culminates in a silkworm ceremony on Sunday 24 March. Check the event page on Facebook for full details of the schedule and for information about the free shuttle bus from central Siem Reap.
March 26: The Balthazar Launch Party
Siem Reap's renowned wine bar, The Balthazar, has been undergoing a transformation in the past month. All the hard work has resulted in a perfect little oasis along the Siem Reap river. Swing by and taste the newly added wines along with the new menu.
March 28: Raclette Party
Khema Angkor's famous raclette party is back! We know that many of you were waiting for it! Expect a great night of raclette cheese from Les Frères Marchand, delicious cold cuts and free-flow of house wines, beers and soft drinks.
March 28: Raclette Party
Khema Angkor's famous raclette party is back! We know that many of you were waiting for it! Expect a great night of raclette cheese from Les Frères Marchand, delicious cold cuts and free-flow of house wines, beers and soft drinks.
March 30: WRC 8th Anniversary Dinner and Auction
In celebration of International Women's Month, join WRC for a special night at Pou Kitchen & Café. Proceeds from this event, which promises a four-course meal, along with drinks, an auction and raffle prizes to be won, will go towards a much-needed Social Worker to join the team at WRC.
Also Don't Miss…
Our pick of daily and weekly events at some of our favorite venues in town!
Ladies' Night: All ladies get to order any drink and enjoy one round for free. It's time to put on those heels and get ready for the ultimate girls party! Wednesdays from 5pm – 1am. More info on Facebook.
Street Food Party: Every Friday is Khmer New Year at Courtyard by Marriott! Amazing street food offerings like Seafood Nom Krouk and Suckling Pig Banh Chaev start from KHR 5,000 only! Fridays from 5pm – 9.30pm. More info on Facebook.
Pizza and Pasta Party: Enjoy an all-you-can-eat pizza and pasta party at Courtyard's Lok Lak restaurant. Try special creations like larb & amok pasta, apple & goat cheese pizza or chicken lok lak pizza! $15++ inclusive of free flow chilled juice, soft drinks and 1 draft beer. Saturdays 11am – 2.30pm. More info on Facebook.
Sunday Brunch: Start the day right with an all-you-can-eat brunch, offering a-la-carte favorites like eggs benedict, smoked salmon platter and many more! $17++ per person, add $8++ for free flow Bloody Mary, add $12++ for free flow Bloody Mary and Mimosas (2 hours). Sundays 11am. More info on Facebook.
Sunset Specials: Witness a spectacular sunset whilst enjoying a special 3-course set menu curated by Executive Chef Chanrith Van. $19++ per person inclusive of 1 cocktail. Sundays, 5pm – 6:30pm. More info on Facebook.
Live Music by X-Rays: X-Rays band will rock your Monday night with Classic Rock, Rock, Metal and other 80s favorites. Mondays from 8pm onwards. More info on Facebook.
Sunday Kids Eat Free: Need an air-conditioned place to go with your family and kid? We are offering a Kids eat for free on every Sunday. More info on Facebook.
Saturday BBQ Night: Every Saturday night is BBQ night at strEATs restaurant! Indulge yourself in a mouthwatering BBQ buffet, filled with a variety of meats and seafood. Saturdays from 6pm onwards. $10 per person. More info on Facebook.
Free-Flow Brunch: Enjoy an unlimited selection of eggs, Cambodian breakfasts, freshly-baked breads, danishes, cereals and homemade yoghurt, including hot and cold drinks. $10.90++ per person. Saturdays, Sundays & Public Holidays from 6.30am to 3pm. More info on Facebook.
Weekend Pool Brunch: Relax by the pool, take a refreshing dip and indulge in a buffet brunch. Adults $18+, children $10+ and under 5s are free. Saturdays & Sundays, 11am – 3pm. More info on Facebook.
Khmer Community Class: Join the yoga community class that brings together Khmer, foreign residents and travelers. Available to all levels and body types, free for all locals. Mondays from 6.30pm – 7.45pm; Book by calling +855 63 964 864 or email reservations@navutudreams.com. More info on Navutudreams.com.
Cultural Dinner & Performance: Enjoy an enchanted evening at the beautiful courtyard with performances from elegant Apsara dancers (Mondays and Fridays), and Bokator (Wednesdays and Sundays). Set menu from $35++ per person, a la carte also available. Mondays, Wednesdays, Fridays, Sundays from 7pm – 8pm. Book by calling +855 632 1234 or email diningroom.repph@hyatt.com.
Vintage Afternoon Tea: Channel your inner Dowager Countess with a Vintage Afternoon Tea at Raffles. Fridays, 2.30pm – 5.30pm. $25++ per person. Book by calling +855 63 963 888 or email dining.grandhotel@raffles.com.
The Pianist, Wine and Cheese: Savour a selection of imported cheeses, home-baked breads, dips and other specialties, along with free-flow wines, while listening to the sounds of resident pianist, Raul, tickling the ivories. Saturdays, 6pm – 9pm. From $25++ per person. Book by calling 855 63 963 888 or email dining.grandhotel@raffles.com.

The Sound of Sofitel: Relax in Sofitel's lobby while listening to the music of their pianist, playing the best of smooth jazz and classical repertoire, followed by an ancient Cambodian harp resonate. Then move to their Explorer's Tales Bar from for a truly enjoyable evening of wine, tapas and live music. Pianist: Mondays – Saturday, 1pm – 5pm. Harpist: Daily 5pm – 6pm. Guitarist: Tuesdays – Saturdays, 6pm – 9pm. More info on sofitel-angkor-phokeethra.com.
Organizing an Event in Siem Reap?
Feel free to let us know so that we can consider including it in this or the upcoming article for April 2019. Get in touch through the contact form or send us a message on our Facebook page.