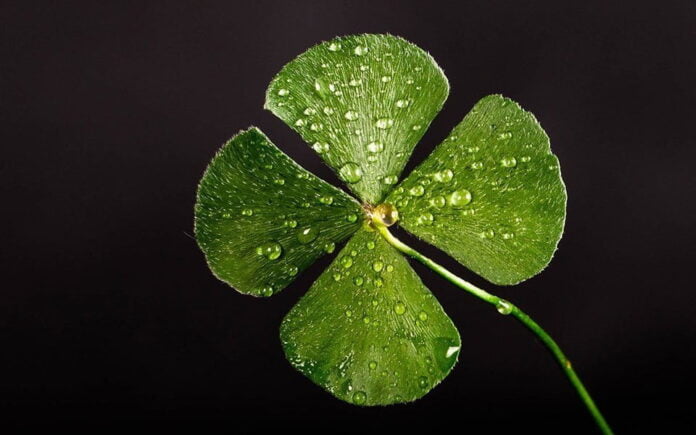 We look ahead at what's on in Siem Reap in the coming month and compile this round-up so you can fill your diary and plan your time. Follow our Facebook page and join our friendly community group for the latest event updates and announcements.
Please note that due to the global Covid-19 outbreak several of these events my be cancelled or postponed until further notice. Contact the individual event organizers for details.
Social Calendar
March 1: Animism & Magic Healing
Travel to a Cambodian village where you will spend the day immersed in the local community. Hear authentic stories of spirits, black and healing magics, and learn how spirits can tell the future. Taste medicinal plants used by the Kru (traditional doctor) to treat everything from the common cold to seizures and experience a visit to a family home while you listen to colourful tales of local life.
March 1: Sunday Sessions with Arturo
Admire a beautiful Siem Reap sunset at Cambo Beach Club, as well as Arturo's live music, at this popular Sunday evening chill out session. Don't forget to book your private cabanas or poolside bean bags to make the most of the beach vibes.
March 4 – 7: French Film Festival
Hosted by Alliance Française Siem Reap, four movies per day will be screened at Legend Cinema free of charge. Each day, movies from a French speaking country will be showcased, including Belgian, Khmer and French cinema, and subtitles in English will be shown. Reserve places online. Tickets are also available at Alliance Française, or from the cinema one hour before the film screening time .
March 5: Hollywood Party at Khéma Angkor
The official party of the biennial French Film Festival will be held at Khéma's stunning rooftop bar, Modesty. This one-of-a-kind Hollywood theme party in the presence of producer Sok Visal and several other Cambodian actors and film directors promises a two hour free flow of canapés, soft drinks and beers, and live music.
March 6: French Film Festival Cocktail Evening
Sofitel Angkor invites you to a poolside cocktail evening to celebrate the culmination of the biennial Francophone cinema festival. Producers and actors from the featured films will be on hand to answer any questions from the guests.
March 7: Awakening & Imagination Exhibition by Burhan Amer
Jordan born, Belgium based artist and poet, Burhan Amer has been an avid painter since his childhood and his paintings are shaped by his life experiences of his time in Shanghai as well as Europe. Through his distinctive, colourful paintings, Burhan shares his thoughts and emotions, and they reflect his unique vision of the world.
March 7: Bayon Pastry School Visits Sofitel
To celebrate Women's Day, Sofitel invited Bayon Pastry School to speak about their project and sell their pastries to hotel guests as well as non resident guests. The selling price starts at $3 for two boxed pastries. Donations are, of course, always welcomed, as all proceeds fund the pastry school's vocational training projects.
March 13: Bayon's Garden Night at Le Meridien Angkor (!!UPDATE: POSTPONED UNTIL FURTHER NOTICE!!)
A special night of music and free flow cocktails awaits guests at the Bayon Pastry School's fund raising event. Enjoy the delicious buffet created by the talented chefs Sokhoeurn Morn, Chef and Bayon Pastry School director, and Mengly Mork, the Pou restaurant Chef. Don't miss the live auction as well as a raffle with wonderful prizes on offer. This unique event supports the Pastry School training programme dedicated to underprivileged young women in Cambodia.
March 13: Siem Reap Networking Night
The British Chamber of Commerce, The European Chamber of Commerce, CCI France Cambodge and Benelux Cambodia are hosting a joint chamber networking event in Siem Reap. This is the perfect opportunity for you to connect with our distinguished members, partners, diplomats and other well-connected business people. Join us to enjoy a memorable evening with the finest food and wines while mingling with members from the four business communities.
March 13: Oyster Night at Modesty Bar by Khéma Angkor
Modesty Bar brings the ocean to you, with an indulgent buffet including oysters. Enjoy an All-You-Can-Eat Buffet including oysters from Khema Angkor's partner Ostra Fine Foods, along with free flow wines while taking in the serene river views from the bar's relaxed rooftop setting.
March 14: Opening Fumizen
As the first franchise to extend beyond the enterprise's home country of Japan, the new Fumizen restaurant is about as legitimate as Japanese cuisine gets. Situated within The Aviary Hotel, Fumizen is surrounded by an environment as inviting as its own.
March 20: Raclette Party
Indulge in a typical French culinary tradition through an outstanding evening dedicated to the famous Raclette. Enjoy a gourmet journey with raclette cheese from Les Frères Marchand, generously melted on potatoes, served with cold cuts, a buffet of various salads and French-style dishes. The delicious food will be accompanied by free flow house wines, beers and soft drinks.
March 20: White Asparagus Magnifique Dinner
Sofitel is delighted to present this fabulous five course Chef's Table dining event celebrating the delicate and versatile white asparagus. Diners can enjoy the ambience of Mouhot's Dream restaurant and each course will be paired with a fine wine. For the full menu, visit http://bit.ly/3bK4HIj
March 20 – 21: Navutu Retreat – Sky Meets Ground, Equinox at Angkor Wat
Navutu presents an insightful workshop focusing on practical ways to create cosmic harmony and balance within the self. Darren Swallow leads this explorative journey, passing on techniques such as journaling, grounding, meditation, visualisation and opening to, and connecting with, cosmic consciousnesses.
March 21: Night of Fashion fundraiser (!!UPDATE: POSTPONED UNTIL FURTHER NOTICE!!)
Reserve March 21st on your calendar and start combing through your wardrobe for a black and white outfit that celebrates yourself. The Night of Fashion fundraising event for the Butterfly Pea Charitable Foundation is not to be missed. The headliner of the night will be a fashion show that highlights the remarkable collaboration between MUOYCHORM Fashion Designer and Srors Soun Hor, founder of Rokhak. Colorful adventuresome fabric design will blend with nature's intricate water hyacinth weaving, promising plenty of fervent admiration and applause. Complimentary canapés and drinks enhanced by the live music of Kiss Bang Bong and NEM Sopha will ensure that the night will be a glowing gathering.
March 22: Navutu Retreat: Introduction to Shamanism & Shamanic Journeying
Using a drumbeat to alter the consciousness, participants will learn, guided by Darren Swallow, how to enter a "Shamanic state of consciousness" and journey into "Non-ordinary reality", the realm of myth. Meet a Guardian Spirit / Power Animal, with whom you can build a personal relationship and will help you with your personal journeys of healing, learning, and evolution. Participants will also be shown how to invoke and merge with your Guardian Spirit / Power Animal as a way to receive power (Spiritual vitality), healing and knowledge from them.
Also Don't Miss…
Our pick of daily and weekly events at some of our favorite venues in town!
Wouldn't it be great if there was a beach in Siem Reap? Guess what? Cambo Beach Club made this wish come true. Not only do they have a huge pool surrounded by fine white beach sand, they also organise themed pool parties and happening. Sundays are family days with Soma Jazz Band during sunset. On Monday afternoon starting at 2pm you're welcome to join in their classic music pool party. Wednesdays are ladies nights, with Latino pool parties and get 2 for 1 drinks. On Fridays you ring the weekend with their discofunk pool party. See you at the beach!
Plenty of events to be enjoyed at Courtyard by Marriott! On Wednesdays, we have Ladies' Night at Upperdeck (5pm – 1am), when all ladies get to order any drink and enjoy one round for free. Saturdays mean Pizza and Pasta Party at Courtyard's Lok Lak restaurant from 11am – 2.30pm. Enjoy all-you-can-eat pizza and pasta offerings for $15++ inclusive of free flow chilled juice, soft drinks and 1 draft beer at Upperdeck. Start the day right on Sundays with Courtyard's famous Sunday Brunch at 11am for only $17++ per person. Dine in style on Sunday evenings (5pm – 6.30pm) with Courtyard's Sunset Specials: Witness a spectacular sunset whilst enjoying a special 3-course set menu curated by Executive Chef Chanrith Van. $19++ per person inclusive of 1 cocktail. Find all the details about above events on Facebook!
Expect daily culinary events at one of Siem Reap's greatest landmarks, FCC Angkor. Indulge in a wine and culinary experience every Monday and Wednesday at The Mansion. Every Thursday is Ladies Night with two for one cocktails at Scribe bar, while on Fridays FCC Angkor's fabulous outdoor bar is featuring BBQ Nights. Other weekly events at FCC Angkor include Late Night Sip & Mingle Gin Hour on Tuesdays, Dine with History on Thursday and Saturdays, Surf & Turf Redefined also on Saturdays and Pizza Specials on Sundays. All this and more on their Facebook page.
Join this free walk-in event run by BlaBla Language Exchange to promote exchanges and meetings between locals and expats in major cities around the world. No reservation necessary. Every Thursday from 7pm. More on Facebook.
Sundays are all about the family with Hard Rock Café Angkor's Sunday Kids Eat Free promotion from 11am – 5pm. More info on Facebook.
Free-Flow Brunch: Enjoy an unlimited selection of eggs, Cambodian breakfasts, freshly-baked breads, danishes, cereals and homemade yoghurt, including hot and cold drinks. $11.90++ per person. Saturdays, Sundays & Public Holidays from 6.30am to 3pm. In addition, fans of excellent wine, beer and buffet style French dishes will love Khema's Thursday Wine & Dine deal. For $20.90++, diners can enjoy free flow wine and beer along with a selection of delicious cold cuts, fine cheeses and an array of French food. Every Thursday 6-8pm. Bookings are recommended. On Saturdays from 6:30pm to 8:30pm, Modesty Bar by Khéma Angkor is the place to be for all barbecue lovers. Along with sunset vistas, enjoy freshly grilled sausages, beef and chicken skewers, plus free flow of beers, soft drinks and snacks for only $14++. Not to be missed are the daily happy hours from 6pm to 8pm at Modesty Bar by Khéma Angkor. Sit back and relax on the restaurant's rooftop bar while sipping your buy 1 get 1 promotional festive drink. More info on their Facebook page and website.
Quench your thirst with an ultimate 6 hours of free flow local beers and soft drinks, inclusive of pool access at only $15 net / person! Kids under 12 years old can also enjoy the splash with free-flow soft-drinks and ice-cream at $5 net / person. Also don't miss the Combo Lunch Set deal, available daily at Le Meridien Angkor's Lobby Lounge. Enjoy either a signature Angkor Burger or Club Sandwich, along with a local beer or soft drink and complete your meal with a scoop of homemade ice-cream for only $15 net. More details in the events section of Le Meridien Angkor's Facebook page.
The Pumphouse, Lub d's new bar concept brings a host of new happenings to town. Every Monday from 6p-10pm: Can you beat the barman? Order a drink, flip a coin, if you win the drink is free! Thursdays are Therapy nights for the ladies, with an unmissable deal. $10 for Free flow Bubbles from 6-10pm. Enjoy 70s, 80s and 90s tunes at The Pumphouse's Flash back Fridays nights. Every Saturday, from 3-7pm: Saturdaze Pool Party! Enjoy free entry, fun and games with prizes, poolside BBQ, DJ and happy hour. Later, explore Siem Reap's renowned nightlife offerings with a Pub Street Night Safari for just $5, from 10pm, starting with a free drink, then a shot in every bar. More info on Facebook.
Made in Cambodia Market offers free traditional dance or musical performances every Friday and Saturday evening from 6pm. The philosophy behind the Made in Cambodia Market is to help create Khmer jobs; from the villagers producing the handicrafts to the sellers interacting with customers. More info in March's event schedule. (UPDATE: All live events are cancelled until further notice due to the global Covid-19 pandemic.)
Enjoy an unlimited number of servings from Malis Restaurant's dedicated breakfast menu. AM delicacies include soups, noodles, congees, eggs and beverages. This free-flow breakfast is available every day from 6:30am to 10:30 am for $7++ only. Not such an early bird or breakfast lover? Then the free-flow grill lunch is a perfect alternative. Indulge in living Cambodian cuisine and delight your taste buds with an unlimited number of servings from their special grill menu. Available every day from 11:30 am to 3pm for $19++ per person. The hours between 5pm to 8pm are called Happy Hours at Malis' Chhatra lounge. This is when you get to enjoy Buy 1 Get 1 Free promotions on cocktails, beer and wine.
Join the yoga community class that brings together Khmer, foreign residents and travellers. Available to all levels and body types, free for all locals. Mondays from 6.30pm – 7.45pm. Every weekend, starting on Fridays at 11am, Unplug & Reset Weekend yoga and meditation retreats soothe and revitalise. These regular 2 night/3 day weekends include spa pampering and organic meals for $350 net per person. Book by calling +855 63 964 864 or email reservations@navutudreams.com. More info on Navutudreams.com.
Phare Circus, a social enterprise supporting education and performing arts training in Cambodia, will be performing three of their exhilarating shows during February. Book now for 'Eclipse', 'Khmer Metal' and 'White Gold'.
The Sound of Sofitel: Relax in Sofitel's lobby while listening to the music of their pianist, playing the best of smooth jazz and classical repertoire, followed by an ancient Cambodian harp resonate. Then move to their Explorer's Tales Bar from for a truly enjoyable evening of wine, tapas and live music. Pianist: Mondays – Saturday, 1pm – 5pm. Harpist: Daily 5pm – 6pm. Guitarist: Tuesdays – Saturdays, 6pm – 9pm. More info on sofitel-angkor-phokeethra.com.
Daily until 29th March, visitors to Treeline Urban Resort can appreciate The Cities, a group exhibition featuring the work of three artists, in the form of sculpture, photography and installation.
Still Looking for More?
Thanks to our ultimate list of happy hours in Siem Reap, you'll be spoiled for choice for post-work or pre-dinner drinks, any day of the week. Whether you are looking for sunset views, poolside hangouts or elegant hotel bars, we have selflessly scoured the city for the very best affordable drink offers that are not just happy – they're positively joyful!
Organizing an Event in Siem Reap?
Connect with us to be included in this or our upcoming article for April 2020. Get in touch through the contact form or send us a PM on our Facebook page.