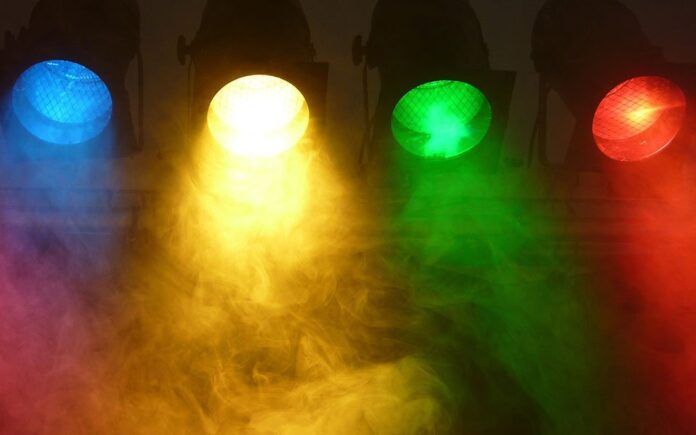 Welcome to the September edition of our monthly events round up. We gather Siem Reap's upcoming events into one handy listing at the start of every month, so you can easily keep up with all the city has to offer. Make sure to follow our Facebook page for up to date information and the latest event announcements!
Phare Circus, Cambodia's innovative social enterprise supporting education and performing arts training, has announced September's schedule of performances. Book now for the dynamic and high-octane performances in 'Eclipse', a story or rejection and revenge, 'Khmer Metal', which highlights the challenges faced by young urban Cambodians, or 'Same Same But Different', which explores the differences between the customs and habits of Cambodians and foreigners, all delivered with their trademark enthusiasm, set to high-energy live music.
Made in Cambodia Market invites you to enjoy free live shows at the performance space amid the colourful craft stalls. Check the schedule here. September performances include Cambodian folk dances and traditional music on weekend evenings between 6-7.30pm. The philosophy behind the Made in Cambodia Market is to help create Khmer jobs; from the villagers producing the handicrafts to the sellers interacting with the visitors.
Public Holidays
September 24 – Constitution Day
On this date every year, banks and government offices close. Also check out this complete list of public holidays in Cambodia to plan the upcoming months.
Social Calendar
September 1-9 : Asian Lacquer Craft Exchange Program
Catch the exquisite crafts on show at this free exhibition featuring lacquer art by artists from Cambodia, France, Japan, China, Korea, Thailand and Myanmar. Over the week, drop by for demonstrations, workshops, talks by the artists or just to admire the creativity on display.
Where: The lobby, Sofitel Angkor Phokeethra Golf & Spa Resort
When: September 1-9, full programme and timings in this flyer
Cost: free entrance
More info: Facebook  
September 2 : Community Bike Ride
This community bike ride for all takes place on the first Sunday of every month. Ride together at a steady pace, covering an estimated 30-40km.
Where: Meeting point is at Grasshopper Adventure Shop, Street 26
When: September 2, 7.30am – 11am
Cost: Free to ride. Bike hire is £5, booking your bike is essential. No Temple Pass required.
More info: Facebook
September 2 – 9: World Coconut Day
Why not? A special "Coconut Menu" available for one week only at Raffles, in honour of Southeast Asia's most popular plant. We're going "coco-crazy" with special cocktails and menu items, all drawn from that symbol of paradise, the Coconut Palm.
Where: Raffles Grand Hotel d'Angkor
When: 2nd – 9th September
Cost: Set menu $40++, A la carte also available
More info: Contact +855 63 963 888 or dining.grandhotel@raffles.com for reservations
September 8 : The Work of Thin Lines
Self-taught Cambodian artist Nak Noy shares his fantasy art prints for the first time at the Little Red Fox Espresso in Kandal Village. Prints of all Nak Noy's intricate illustrations will be available for purchase on the opening night and throughout his début exhibition.
Where: Upstairs at Little Red Fox Espresso, Kandal Village
When: September 8, 6-8pm – exhibition ongoing until late October
Cost: Free
More info: Facebook
September 8: Opening Event Commit Creation – MYD Cambodia
Come and celebrate the opening of the Commit Creation Design Studio and MYD (Metal Your Day) flagship store. And a proper celebration demands of course a reputable music ensemble! Doch Chkae, a death metal band from Phnom Penh, will perform for the first time live on stage in Siem Reap, with special support from New Cambodian Artists! There will also be cocktails mixed by Vira Mixologist, beer, soft drinks, a refill water station and some snacks.
Where: MYD flagship store, Treang Village
When: September 8, 4-10pm
Cost: Free
More info: Facebook
September 9: Sunday Brunch & Pool
Sundays are for brunch, and for pool fun. Hunkaar Table & Lounge at Anjali by Syphon, combines the two and invites you to indulge in their brunch buffet and then chill out poolside in a hidden green oasis.
Where: Hunkaar Table & Lounge at Anjali by Syphon
When: September 9, from 11am – 2pm (also available on September 23th)
Cost: $12 ++ per adult, $6 ++ for children below 7 years old
More info: Facebook
September 12 : Open-air Cinema
Enjoy an open-air cinema and delicious cakes made by the students of the Bayon Pastry School. For this movie night, they've selected 2 great movies of Hayao Miyazaki that you would probably love to watch or watch again! But hurry up, because there are only 20 seats available. By buying a ticket, you support Bayon Pastry School's cause and help underprivileged young women to come out of poverty.
Where: Bayon Pastry School Coffee Shop
When: September 12, from 7:30pm – 10pm (also available on September 23th)
Cost: $10 incl. 1 beer or softdrink, pastries, and 3 pull rolls. or $5 incl. 1 beer or softdrink and pastries. All
More info: Facebook
September 15 : World Clean Up Day  
Join Phare Circus in a litter collection and clean up of the area surrounding the circus's Big Top venue along the Ring Road. Local residents and businesses are invited to join in with this community contribution towards keeping the city looking its best and, at the same time, promote social responsibility for the environment. More information on the special events taking place around the world on this day, visit the World Cleanup Day website.
Where: Phare Circus, Ring Road
When: September 15, 7am – 6pm
Cost: free
More info: Facebook
September 22 : Kandal Market
Meet incredible artists and designers at the second edition of the Kandal Market. For this edition, Art is in the spotlight with different live performances and talented designers who are all based in Siem Reap. Discover all these amazing artists and spend the day in the main street, shopping and delighting your buds with a special BBQ, some vegan food, sweets, and drinks! It will be also the opportunity to visit all the high-quality places in Kandal Village with a lot of new places to discover!
Where: Kandal Village
When: September 22, 10am – 7pm
Cost: free
More info: Facebook
September 23 : Run in Aid of Angkor Hospital for Children 
This 7km run for a great cause, Angkor Hospital for Children, is open for registration until September 10, so sign up now! Tickets for participants cost $15 and includes a t-shirt, drinking water, breakfast box and entry into a prize draw.
Where: Courtyard by Marriott
When: September 23, 6am – 11am
Cost: $15 registration fee
More Info: Facebook
September 28 : OKAIN at The Village Café
The next BeatBoutique Asia night is coming! The Village Café will welcome Parisian DJ/Producer OKAIN for the very first time in Cambodia. Okain will be Supported as usual by the BeatBoutique Asia's crew Cyril Grouvel & Strangefruit.
Where: The Village Café, Tep Vong Street
When: September 28th, 9pm
Cost: $5 entry
More info: Facebook
Weekly Events in September
There's always something going on in town. Get the scoop on Siem Reap's regular weekly events in September below:
Every Monday: Khmer Community Class at Samadhi Yogashala & Wellness Center by Navutu Dreams
What's the deal? Join the community class for free for all locals that brings together Khmer, foreign residents and travelers. Each class differs in style, but is always available to all levels and body types. These classes are a great way to experience the benefits of yoga while enjoying the diversity that Siem Reap has to offer.
Where: Navutu Dreams Resort & Wellness Retreat
When: Mondays, 6.30pm
More info: For bookings, please email reservations@navutudreams.com or
call +855 (0) 63 964 864
Every Tuesday: Limited Time Menu at Malis
What's the deal? Enjoy a new, limited-time, seasonal menu at Malis Restaurant. This unique menu focuses on dishes that pair bamboo with seafood and 3 cocktails made using Sraa Takeo.
Where: Malis Restaurant, Pokambor Ave
When: Tuesdays for lunch and dinner (also available on all other days)
More info: Facebook
Every Wednesday: Cultural Dinner & Performance at Park Hyatt
What's the deal? Enjoy an enchanted evening at the beautiful courtyard with performances from the elegant Apsara dancers (every Monday and Friday), and Bokator, Cambodian martial arts (every Wednesday and Sunday). Executive Chef Pisith has created a set menu based on traditional Khmer recipes.
Set menus from $35++ per person, A la carte also available.
Where: Park Hyatt's Courtyard
When: Mondays 7pm – 8pm (also available on Wednesdays, Fridays & Sundays)
More info: For reservations, please call +855 632 1234 or diningroom.repph@hyatt.com
Every Thursday: Charity Pub Quiz at Ivy Guesthouse
What's the deal? Join the world's easiest pub quiz, while supporting a local charity at the same time. Get a perfect score to win the jackpot!
Where: Ivy Guesthouse
When: Thursdays
More info: Facebook
Every Friday: Wine, Tapas & Live Music at Sofitel Fridays
What's the deal? Sit back, relax and enjoy a glass of wine or a cocktail whilst enjoying live-acoustic guitar music.
Where: Explorer's Tales Bar, Sofitel Angkor Phokeethra Golf & Spa Resort
When: Fridays 6pm – 9pm
More info: Facebook
Every Saturday: The Pianist Wine & Cheese at Raffles Grand Hotel d'Angkor
What's the deal? Savour a selection of imported cheeses, house-baked pieces of bread, dips and other exclusive in-house specialties with free flow wines. Enjoy a lovely night of music by our resident pianist, Raul, while he tinkles the ivories.
Where: Raffles Grand Hotel d'Angkor
When: Saturdays 6pm – 9pm
More info: Facebook
Every Sunday: Sunday Sessions at Lub d Siem Reap
What's the deal? Chill out and cool down by the pool at Lub d Siem Reap's Sunday Sessions! Enjoy half price cocktails ALL DAY at The Little Red Fox Bar & Cafe at Lub d plus free access to the pool and poolside games, while relaxing to tropical house, disco and hip-hop tunes!
Where: Lub d Siem Reap
When: Sundays, 2pm – 8pm
More info: Facebook
Organizing an Event in Siem Reap?
Feel free to let us know so that we can consider including it in this or the upcoming article for October 2018. Get in touch through the contact form or send us a PM on our Facebook page.