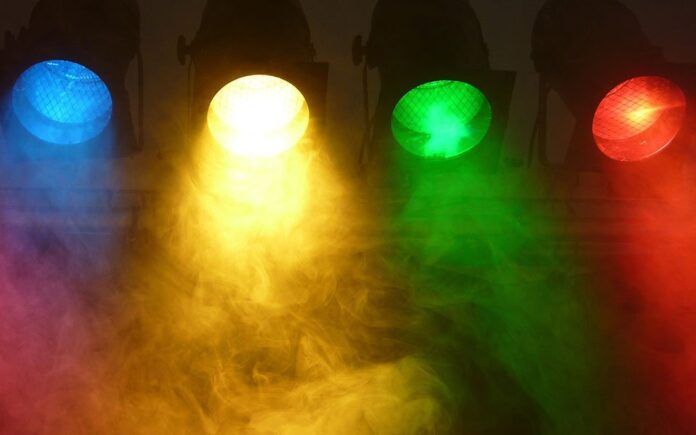 Welcome to the September edition of our monthly events round up! We gather Siem Reap's upcoming events into one handy listing at the start of every month, so you can easily keep up with all the city has to offer. Make sure to follow our Facebook page and join our welcoming community group for up to date information and the latest event announcements!
Phare Circus, Cambodia's innovative social enterprise supporting education and performing arts training, has announced September's schedule of performances. Book now for the dynamic and high-octane performances in 'Eclipse', 'Khmer Metal' and 'White Gold', all delivered with their trademark enthusiasm, set to high-energy live music.
Made in Cambodia Market invites you to enjoy free live shows at the performance space amid the colourful craft stalls. Check the schedule here. September performances include Cambodian folk dances and traditional music on weekend evenings between 6-7.30pm.
Public Holidays and Important Dates
September 24 – Constitution Day: This public holiday marks the anniversary of the day in 1993 when the country formally adopted the Constitution of Cambodia. The transformation into a constitutional monarchy was regarded as a new beginning for the country, in light of its turbulent history.
September 27-29 – Pchum Ben: One of the country's most important celebrations, Pchum Ben is the culmination of a 15-day religious festival. Marking the end of the Buddhist period of lent, 'Vassa', these three days will be spent paying respects to deceased ancestors, visiting pagodas and spending time with family.
Social Calendar
September 5 – 8: REPfest
Cambodian Living Arts will host REPfest – a vibrant and exciting festival featuring a diverse collection of musicians from six countries. Find out about the free public performances and workshops held at various Siem Reap venues in our special feature here!
September 6: Raclette Party: Melted Cheese for all!
Join Khéma Angkor for this memorable evening celebrating all things cheese! Indulge in the French tradition of raclette with a selection of fine cheeses from Les Frères Marchand, as well as enjoying cold cuts, salads from a generous buffet and other French gourmet dishes. Accompanying the culinary delights will be a free flow of house wines, beers and soft drinks.
September 7: Ayurveda Massage Workshop
No previous experience in this massage technique is required to join this afternoon workshop. Explore the benefits of the holistic approach to this massage, learn the philosophy behind the practice and have the opportunity to practice on a partner.
September 7: Wine Dinner At The Park
Executive Chef Pisith Theam will prepare a gastronomic treat for guests. Five sumptuous courses, inspired by Karuta pepper, will delight and tantalise. This innovative menu will be served with premium wines, while a giant puppet show and live music entertain you.
September 13: Raise a Glass for EGBOK – Wine and Cheese Fundraiser
Show your support for this great cause at a fun-filled wine and cheese evening with a difference. Enjoy lively music from performers Sony and The Batbangers, as well as a raffle with a truly generous assortment of prizes.
Half of the proceeds from ticket sales and all of the raffle proceeds on this special evening will go to EGBOK, a local,non-profit organisation providing education and hospitality industry training for disadvantaged young people.
September 14: Vegan Menu Launch
Which dishes should feature in the new plant-based menus at Treeline Hotel? You can help provide valuable feedback at this special tasting event. Sample the Chef's delicious, fresh and healthy tasting platters along with vegan wines from Celliers d'Asie. Share your thoughts, and your favourites might be selected to appear on the menus in the hotel's various dining outlets.
September 19: 'No plastic in my hotel' conference
Calling hotel managers in Siem Reap! Navutu Dreams Resort & Wellness Retreat invites you, and suppliers with creative alternatives to plastic, to attend this afternoon discussion hosted by Clean Green Cambodia. The theme of eliminating plastic pollution will be explored through presentations and discussions, helping hotels to join together in the fight against poor waste management.
September 21: Human and Hope Association Fundraising
Show your support for Human and Hope Association by joining their fundraising event at Pou Kitchen and Café. Enjoy a delicious 5 course meal with free flow wine, beer and soft drinks; Siem Reap's debut of Phare Circus musician Vanthan Ly's "Behind The Shadow" reggae band and a chance to win various prizes from local Siem Reap businesses!
September 22: Run To Give 2019
This 7km fun run in aid of Angkor Hospital for Children is now in its second year, raising vital funds. Runners will begin and end the race at Le Meridien Angkor and they will pass the iconic Angkor Wat temple en route. The entry fee includes a t-shirt, breakfast box, water bottle and entry in a prize draw.
Also Don't Miss…
Our pick of daily and weekly events at some of our favorite venues in town!
Elements, an exhibition by Carne Griffiths, one of UK's best loved artists, whose work in ink, tea and alcohol has captured the public's imagination, will be open to the public at the Anantara Angkor Resort. Running for two months (September 1st – October 31st), the display of limited edition prints and original pieces is free for all. More info on Facebook.
Wouldn't it be great if there was a beach in Siem Reap? Guess what? Cambo Beach Club made this wish come true. Not only do they have a huge pool surrounded by fine white beach sand, they also organise themed pool parties and happening. Sundays are family days with Soma Jazz Band during sunset. On Monday afternoon starting at 2pm you're welcome to join in their classic music pool party. Wednesdays are ladies nights, with Latino pool parties and get 2 for 1 drinks. On Fridays you ring the weekend with their disco funk pool party. See you at the beach!
Plenty of events to be enjoyed at Courtyard by Marriott! On Wednesdays, we have Ladies' Night at Upperdeck (5pm – 1am), when all ladies get to order any drink and enjoy one round for free. Fridays (5pm – 9.30pm) bring us Street Food Party with authentic street food offerings, starting from just KHR 5,000! Saturdays mean
Pizza and Pasta Party at Courtyard's Lok Lak restaurant from 11am – 2.30pm. Enjoy all-you-can-eat pizza and pasta offerings for $15++ inclusive of free flow chilled juice, soft drinks and 1 draft beer at Upperdeck. Start the day right on Sundays with Courtyard's famous Sunday Brunch at 11am for only $17++ per person. Dine in style on Sunday evenings (5pm – 6.30pm) with Courtyard's Sunset Specials: Witness a spectacular sunset whilst enjoying a special 3-course set menu curated by Executive Chef Chanrith Van. $19++ per person inclusive of 1 cocktail. Find all the details about above events on Facebook!
Take a load off each Friday after you clock out with HRC Angkor's After Work Parties. Enjoy buy-one-get-one refreshments, enthusiastic DJs and appetizers to keep you fueled, you'll have a new lease on life, if only for the weekend. Full details on Facebook.
Celebrate the weekend with Le Meridien's happy hour and live music, every Friday & Saturday from 5-7pm at Naga Bar. Visit their Facebook page for the latest updates and happenings.
Free-Flow Brunch: Enjoy an unlimited selection of eggs, Cambodian breakfasts, freshly-baked breads, danishes, cereals and homemade yoghurt, including hot and cold drinks. $11.90++ per person. Saturdays, Sundays & Public Holidays from 6.30am to 3pm. More info on Facebook.
Weekends are always fun at Memoire Palace Resort! Relax by the pool, take a refreshing dip and indulge in the buffet-style weekend pool brunch. Adults $18+, children $10+ and under 5s are free. Saturdays & Sundays, 11am – 3pm. More info on Facebook. Do you have kids? Then don't miss the Kids Bakery Class, available on Saturdays. $18 per person, more info here.
Khmer Community Class: Join the yoga community class that brings together Khmer, foreign residents and travelers. Available to all levels and body types, free for all locals. Mondays from 6.30pm – 7.45pm; Book by calling +855 63 964 864 or email reservations@navutudreams.com. More info on Navutudreams.com.
Come to Rambutan Restaurant each Friday for lunch or dinner and enjoy the special Green Season promo: Friday's Choices! Enjoy one cocktail or mocktail + one starter + one main + one scoop of sorbet for only 15 USD. Free access to the pool included as well! More details on Facebook.
Cultural Dinner & Performance: Enjoy an enchanted evening at the beautiful courtyard with performances from elegant Apsara dancers (Mondays and Fridays), and Bokator (Wednesdays and Sundays). Set menu from $35++ per person, a la carte also available. Mondays, Wednesdays, Fridays, Sundays from 7pm – 8pm. Book by calling +855 632 1234 or email diningroom.repph@hyatt.com.
The Sound of Sofitel: Relax in Sofitel's lobby while listening to the music of their pianist, playing the best of smooth jazz and classical repertoire, followed by an ancient Cambodian harp resonate. Then move to their Explorer's Tales Bar from for a truly enjoyable evening of wine, tapas and live music. Pianist: Mondays – Saturday, 1pm – 5pm. Harpist: Daily 5pm – 6pm. Guitarist: Tuesdays – Saturdays, 6pm – 9pm. More info on sofitel-angkor-phokeethra.com.
The Treeline Gallery and private collector Larry Strange have collaborated to bring you a cross-disciplinary exhibition of esteemed artists, not the least of which are Chan Dany, Khchao Touch and Svay Ken. Translating closely to "where streams meet," Ti Prasap represents the undeniable connection between contested histories and dissimilar lives. Open daily until September 30th. More info on Facebook.
Who Said Sundays are for sleep-ins? It's time for Victoria Angkor Resort's famous Sunday Pool Brunch! Expect imported oysters, home smoked salmon, grilled meats, seafood, cheeses and deserts. Only $25 nett per person including free flow of white / red / sparkling wine AND access to the pool, gym and kids' club facilities! Every Sunday from 11.30am – 3pm. More info on Facebook.

Organizing an Event in Siem Reap?
Feel free to let us know so that we can consider including it in this or the upcoming article for October 2019. Get in touch through the contact form or send us a message on our Facebook page.