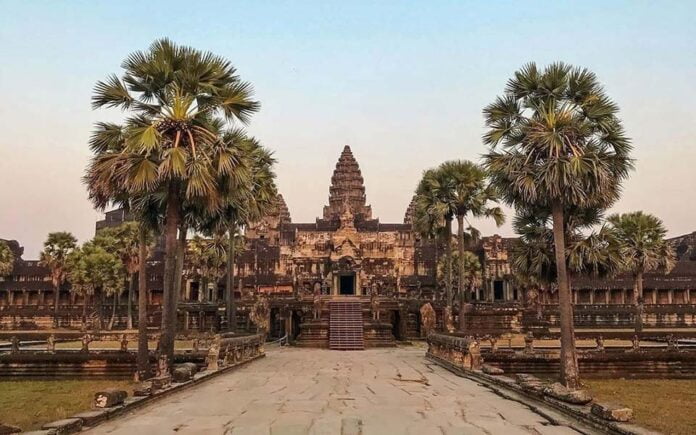 If you have ever dreamt of visiting Cambodia's magnificent temples, now is the ideal time. In an effort to boost tourism numbers in the face of the COVID-19 fall out, the government has offered an incentive to visitors by extending pass validity.
Angkor Archaeological Park passes will now provide extended access with single day passes boosted to two days, three day passes to five days and the seven day pass will now give you a full ten days to explore. Pass days must be used consecutively for the single day promo, within 10 days of the purchase date for the three day promo and within one calendar month for the seven day promo. A single day pass costs $37, three day passes $62, and $72 for a seven day pass. The pass allows free roam to more than 72 major temples and hundreds more minor temples scattered across the region.
The official government release from Angkor Enterprise acknowledged the challenges the tourism industry is facing amid this crisis and advised this offer will remain active until mid-year. There has been a significant drop in inbound travel to Siem Reap and Cambodia as a whole, particularly from China. This has left Temple Town unusually quiet, but ideal for those wanting to enjoy the World Heritage sites without the crowds.
This move comes hot on the heels of the Ministry for Finance and Economy's decision to waive taxes for hotels and guest houses until May 2020 and is supported by Prime Minister Hun Sen as an urgent measure to protect the country's once thriving tourism sector.
Despite figures from Angkor Enterprise showing that in January 2020 ticket sales performed better than the previous month of December, the government has recognised the long term implications of COVID-19 and hopes to encourage visitors to return to the Kingdom of Wonder and to stay longer in Siem Reap.
Read the official statement by Angkor Enterprise below: