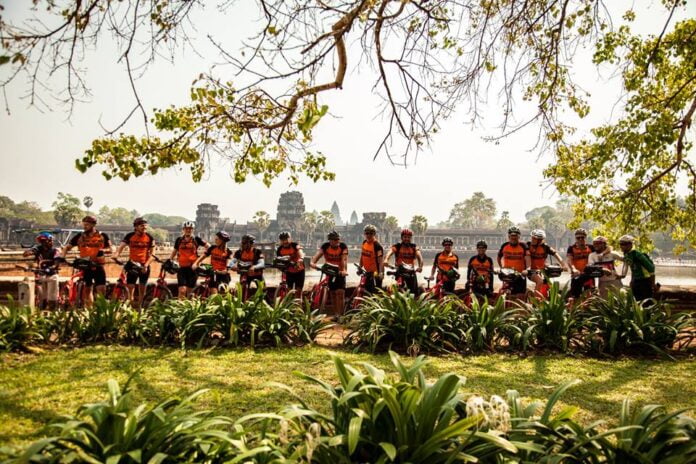 Starting in Sihanoukville and finishing in Siem Reap, taking 9 days cycling through the countryside of Cambodia, this dedicated group of riders have invested their time to raise donations to support Feeding Dreams Cambodia (FDC).
$55,000 can go a long way in Cambodia and for FDC it means being able to support 40 young people through a year of vocational training.
The program provides personal development, technical skills training for the hotel sector and a 4 month internship at a local 4-5 star hotel. For the final 2 months in the program, there is analysis of training, support for the trainee, a graduation and assistance in the job seeking process. As a graduate of Feeding Dreams, they are entitled to ongoing mentoring as they progress through their career.
In addition to the vocational education program, Feeding Dreams also offer English literacy and numeracy lessons and computer skills training, they provide a nutritious meal, are involved in the community, have a kindergarten and even a football team. This well-rounded program provides the basics for a brighter future for the students that attend.
Feeding Dreams focus on providing equal opportunity for all, regardless of age or gender, because their programs extend to the community including parents and older people into their activities were they can in an effort to enable inclusion of every person.
In Cambodia, the vast majority of people still live below the poverty line, and in rural areas. In Siem Reap the disparity between the average Cambodian and the greater wealth of the city is hugely apparent. By providing a link from the former to the latter FDC opens the door of opportunity to students who may not have otherwise seen a future different to that of their parents.
After this year's event in February, the team intend to make it an annual event. For more information about upcoming charity rides, consult the Feeding Dreams Charity Bike Ride website.