Providing clean drinking water to Cambodian villages by installing biosand filters is only one of Water For Cambodia's many projects. A lesser known yet highly significant part of what this Siem Reap NGO does is offering young women in the country's rural areas with literacy classes.
Literacy in rural areas is generally the lowest in the country. Especially for women, who are not often encouraged to study. Water for Cambodia's literacy classes are without a doubt changing lives and shaping the future for many people in provincial Cambodia.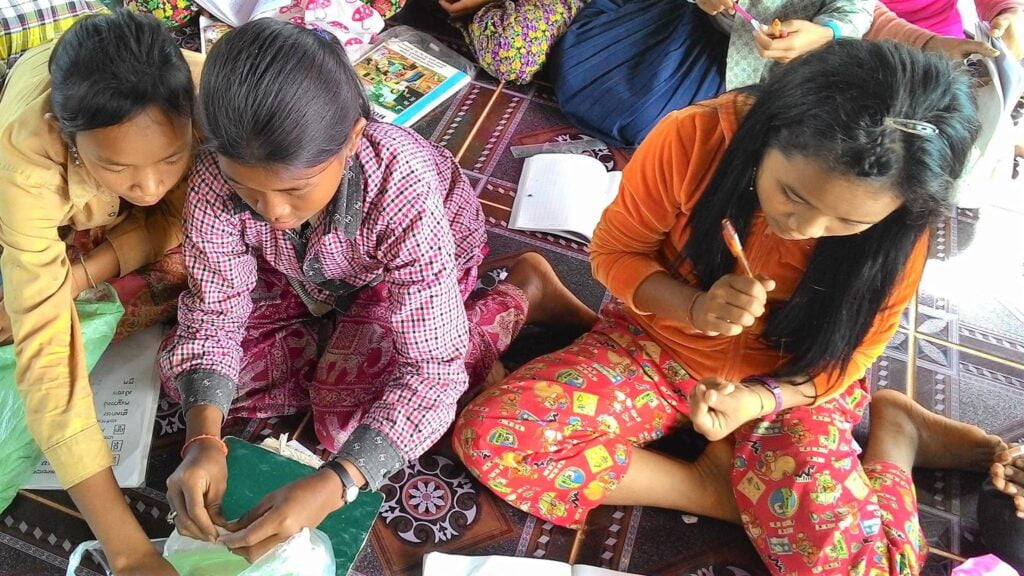 More than just learning
It's all about learning, of course, however, these courses are also a social outlet as each class consists of approximately 25 women. Another motivational factor is that there is a government test upon completion of the course. So, 10 months of hard work pay off with real credibility in the form of a graduation ceremony. Water For Cambodia currently has around 8 classes running, therewith supporting the families of roughly 200 women.
Some of the most important topics of the lessons also cover literature, maths, social studies, general health, hygiene, and sanitation. The students are encouraged to share these important lessons with their community. Support from fellow villagers is essential to keep the rural townships healthy.
Community Libraries
There are also community libraries in target villages in Puok and Angkor Chum districts in Siem Reap province. Not only the government has helped in providing books, but also various other sources donated reading material such as books and magazines. In fact, the library was a suggestion from a group of graduated women from the literacy course. Books, newspapers and magazines in Khmer and English are now accessible in these areas. Local schools have found the libraries a valuable resource and it has also introduced the concept of reading for pleasure.
"I read for pleasure, and that is the moment I learn the most" – Margaret Atwood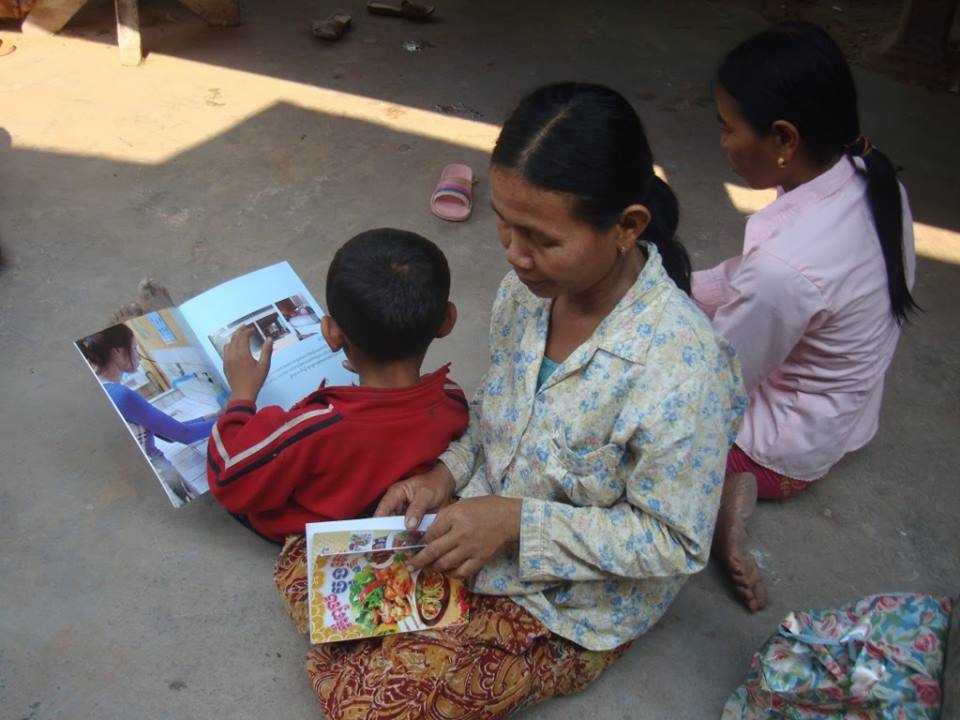 Literacy classes run for 2 hours each day during a quiet part of the evening, so that they don't interfere with other responsibilities the young women have. The teachers are sourced from the local community which has been an effective strategy for community participation and commitment from the students.
About Water For Cambodia Literacy Classes
The literacy program started in 2006 and has now taught approximately 3,000 women, which has had a significant positive impact on many communities.
Quality education is one of the UN Sustainable Development Goals and it's such an important foundation for overcoming some of the problems faced in many areas of the country. In youth the gender gap in education is closing, however, there are many women over school age who haven't had the same opportunities. Water for Cambodia's literacy program is making a real impact on these communities who otherwise wouldn't have access to education.
Learn more about Water For Cambodia's projects and how to help by visiting their website or by reading our previous article about this wonderful cause.