A short ride from Angkor Wat and the splendors of Khmer heritage, private pool villas and suites are scattered among luxuriant gardens of Templation Angkor, secluded yet close to the vast, open lounge and restaurant area, the main swimming pool reflecting Siem Reap skies like a serene lake, and exclusive amenities such as the spa by Bodia, a library dedicated to Angkor civilization, luminous common spaces hosting art exhibitions.
The sense of space and tranquility is enhanced by an inventive architecture with distinctive features – open-to-the-sky bathrooms, plant-covered roofs, local stone and slate, priority to natural air- and light-flows, solar panels and rainwater collection.
Templation culinary offer has been often praised, and includes refined vegetarian options. Travel influencers, like other guests, are particularly fond of the signature floating breakfast tray, to be enjoyed in the intimacy of one of its large (4x7m) private pools.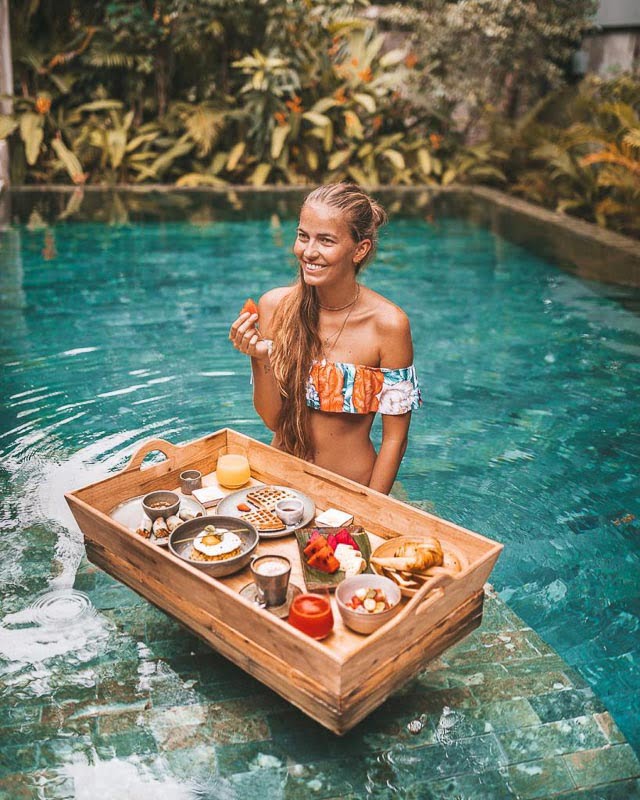 Resolutely involved in Siem Reap community, Templation has recently hosted fundraising galas and art exhibitions in favor of Khmer Ceramics workshop for socially challenged youngsters, or Kantha Bopha Children Hospitals. Cambodian visual arts and traditional dance are regularly showcased to our regional and international visitors.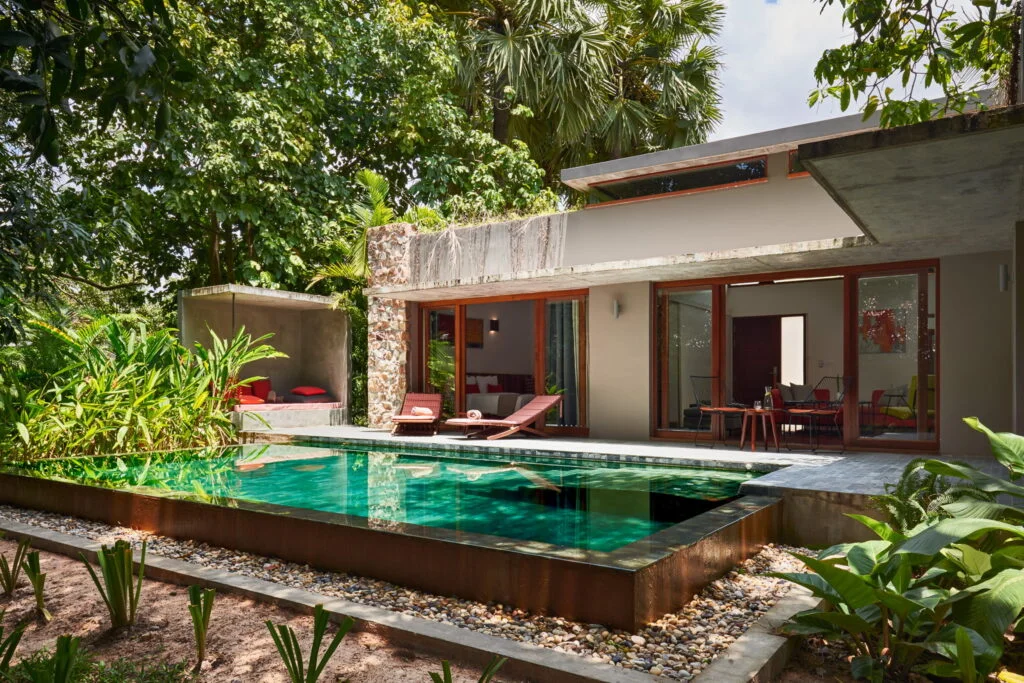 Keeping on with its low-density philosophy, Templation will extend its grounds this year, adding four villas and four suites, all of them with private pools. And the resort is also developing a glamping area, eight "Jungloo" units which give out the feeling of camping in style in tropical surroundings.
Contact details
Templation Angkor
Rok Rak Street, Siem Reap, Cambodia

Telephone: +855 12 233 350
E-mail: [email protected]
Website: https://maads.asia/templation  
Facebook: https://www.facebook.com/templation.siemreap
Instagram: https://www.instagram.com/templationsiemreap/