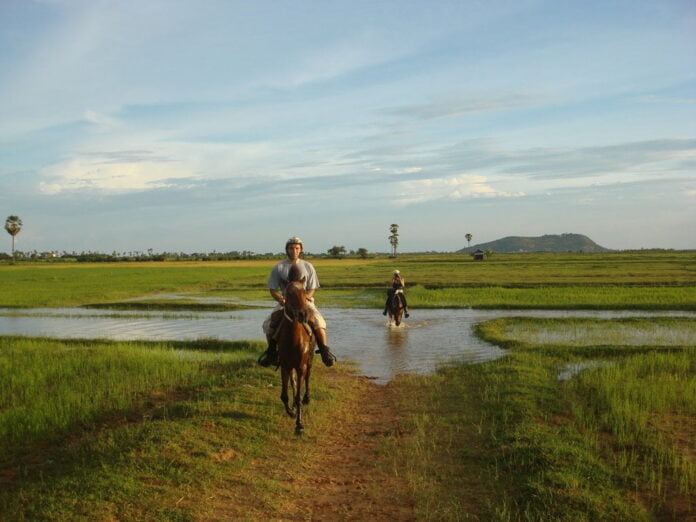 Did you explore most of the temples and sightseeing spots in Siem Reap and don't know what to do next? No worries, there are plenty of other fun and exciting activities to do in temple town!
Swimming Pools
One option is to relax at your hotel's swimming pool. But even if your hotel doesn't have a pool, you don't need to panic. Plenty of hotels let outside visitors use their facilities at a small cost (or even for free if you order something from the restaurant menu). Check out our forum post about swimming pools in Siem Reap.
Local Sports
Are you looking for a more exciting activity? No problem! Siem Reap offers quite an interesting range of sport activities. Cambodians favorite sports are volleyball and football. You will find many fields just along the roads. You could also try a more "exotic" sport like Bokator, which is a traditional martial art in Cambodia.
Golf
Golf is an upcoming sport in Southeast Asia and Siem Reap is no exception. There are no less than three professional golf courses in town! We've ranked them for you in a handy list. On a different level, but nonetheless a fun day out wit the whole family, Siem Reap is also home to a miniature golf course, Angkor Wat Putt.
Adventure Sports
If you are looking for a more adventurous activity, then maybe a quad or motorbike tour on the countryside is something for you. Or how about an exciting helicopter, balloon or microlight flight with breathtaking views over the temples of Angkor, Tonle Sap and the surrounding landscapes? Also highly recommended are the horse-back or horse-cart tours organized by the Happy Ranch Horse Farm. More inspiration for the adrenaline junkies among us in our roundup of the best adventure tours in Siem Reap.