Siem Reap, Cambodia a city renowned for its vibrant nightlife and energetic atmosphere. As the sun sets, the streets come alive with excitement and the clinking of glasses. We'll guide you through the best bars in Siem Reap, and here's the big surprise, they're not all in Pub Street!
Whether you're a cocktail connoisseur, a lover of live music, or simply seeking a place to unwind with friends, Siem Reap has a bar to suit every taste. Immerse yourself in the vibrant ambiance of Siem Reap's bars, where you can sample expertly crafted cocktails and indulge in delicious local and international drinks. From chic and sophisticated lounges to laid-back hangouts, Siem Reap's dynamic bar scene has it all.
Explore our selection of the best bars in this lively city, where each venue offers a unique experience and the opportunity to create unforgettable memories. Siem Reap's bars are ready to welcome you into their vibrant world of taste, music, and revelry.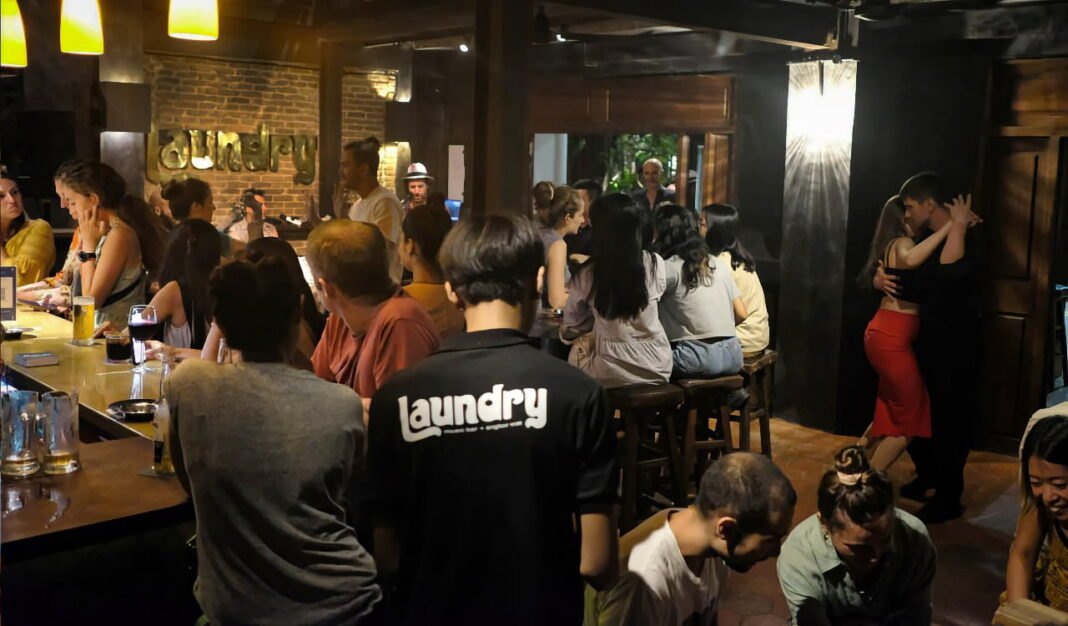 Laundry Bar
Street 26, Siem Reap –
Google Maps
Everyday from 4pm – 2am
+855 17 843 428
$ Laid back
Situated on Street 26, Laundry Bar in Siem Reap stands as a true music bar since more than two decades. From it's infinite music selection to a real world wild live band concerts, this iconic establishment has carved a special place in the hearts of locals and visitors alike, renowned for its exuberant atmosphere, lively energy and electric Wednesdays open mics.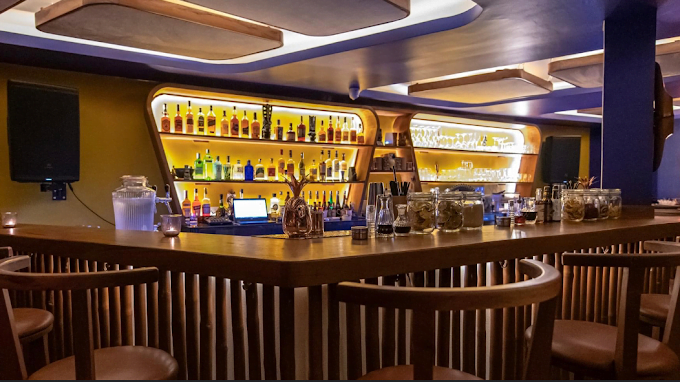 Bar 43
103 Palm Street, Siem Reap –
Google Maps
Everyday from 6pm – 1am
+855 77 997 515
$$ Mixology cocktail bar
Immerse yourself in the captivating world of Artistic Mixology at Bar43. Let their exceptional drinks work their magic, enhancing the enchanting atmosphere that awaits you. Step into their Karaoke room and unleash your inner superstar, basking in the spotlight. With each visit, you'll feel an irresistible pull to return for more of their unique flavors and unforgettable ambiance. Don't miss the opportunity to experience the local culture with live music on select nights, adding another layer of charm to your time at Bar43.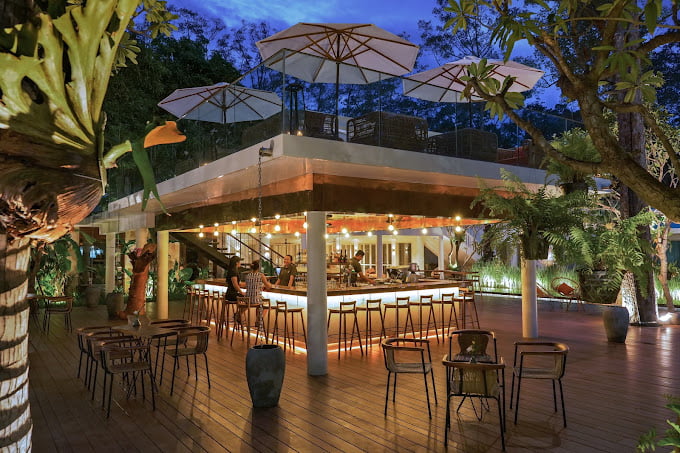 Scribe Bar
Pokambor Ave, Krong Siem Reap –
Google Maps
Everyday from 2pm – 12am
+855 63 760 280
$$$ Premium
Writer. Storyteller. Scribe. This dynamic fun-with friends destination and bar is the perfect outdoor space to enjoy chilled craft beers, fine wines and imaginative cocktails. Scribe Bar encompasses a balance between history, nature and comfort and is designed as a destination experience. Nothing pretentious, just all true and natural. Whether is it a quick bite, or a location for an evening with friends, Scribe bar is the perfect place for socialising and soaking in the true Siem Reap atmosphere.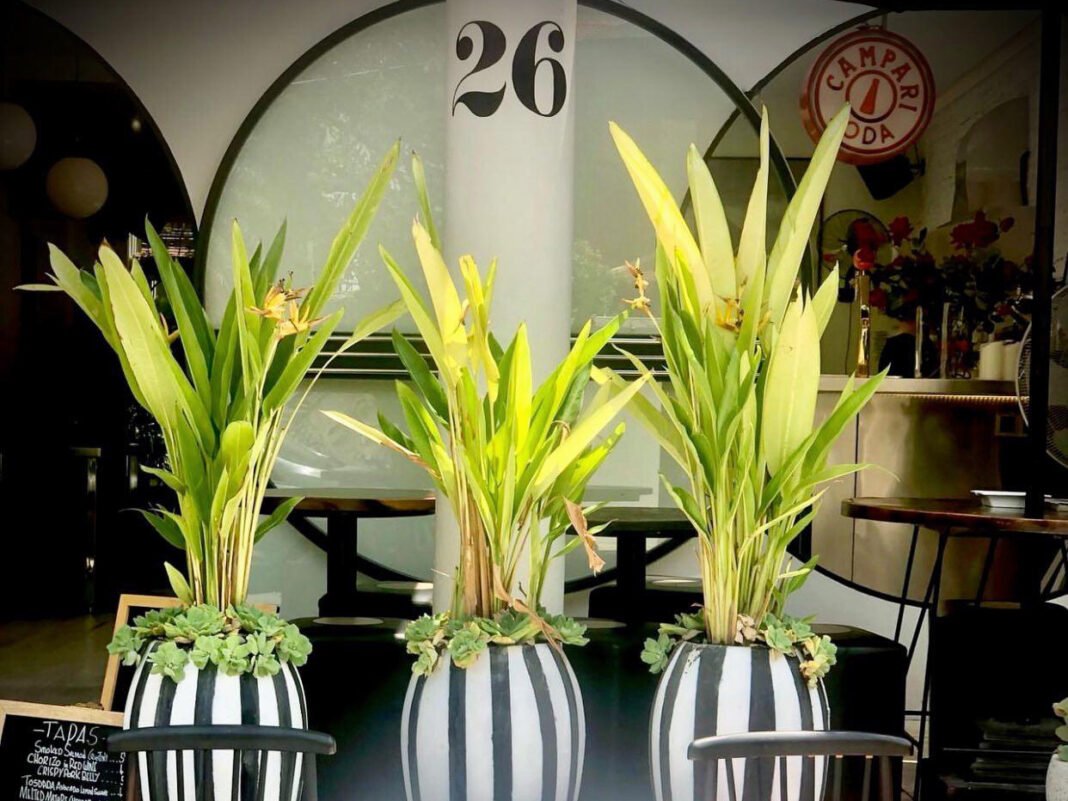 SO 26
street 26, between the river and Wat Bo Road –
Google Maps
Monday to Saturday – 9am till 12Am
+855 89 956 145
$$ Speakeasy
SO26 is an exciting new cafe, Tapas Bar, Gallery. Just minutes from the river in an up-market area of Wat Bo. " BoHo" Enjoy a cappuccino, a Delicious breakfast in the morning, or a cocktail in our small but lush garden in the evening next to our back conservatory. 1930s-style bar creating classic cocktails Whiskeys cigars and wine while listening to jazz-infused music. DJs on Friday play laid-back grooves till 2am. Sit at the bar and taste our fusion food from Thai to fish and chios pasta vegan. Light and airy with a white wooden terrace to smoke chat and enjoy the leafy street.
Picture a vibrant tapestry of colors, where whispers float gently through the air and the fragrance of incense dances around you. Now, let your imagination carry you into the enchanting world of Miss Wong, a coveted gem within Siem Reap's bustling late-night scene. Nestled in close proximity to the Siem Reap River, Miss Wong beckons you with its alluring intimacy.
This cocktail lounge embodies the spirit of the clandestine speakeasies that thrived during the roaring 20s, as well as the contemporary allure of chic hideaway bars found in cosmopolitan cities like Melbourne, Bangkok, and Hong Kong. As you step through the doors of Miss Wong, you are transported to a realm where time seems to stand still, and every moment is adorned with a touch of intrigue and sophistication.
Address: street 26, between the river and Wat Bo Road
Opening Hours: Tuesday to Sunday – 5pm till 12Am
Price: $$ Speakeasy
Asana Khmer Herbal Cocktail Bar was established in 2012 within an old wooden house that once served as a family home. Constructed in the late 1960s, this historic building stands as the sole remaining traditional house in the Old Market district, offering a glimpse into Siem Reap's urbanization over the years.
With its preservation, the house now serves as a testament to the city's evolving landscape. The establishment of Asana Khmer Herbal Cocktail Bar in this unique setting creates a charming and nostalgic ambiance for visitors to experience Siem Reap's rich cultural heritage while enjoying a variety of herbal cocktails.
Address: Street 07, Siem Reap
Opening Hours: Monday – Sunday from 4pm – 12am
Price: $$ Traditional Wooden House
Up2me
37 Little Pub St, Krong Siem Reap –
Google Maps
Everyday – 5pm till 2am
+855 11 268 208
$ Laid back
Picasso Bar is renowned for its meticulously crafted cocktails and a wide assortment of beers and wines. Additionally, their delectable menu features a delightful array of tapas, sandwiches, and salads. The simplicity and finesse of the food perfectly complement the libations, making it an ideal choice for savoring the experience. With its inviting ambience, relaxed atmosphere, and amiable staff, Picasso Bar offers an impeccable setting to unwind and relish delightful moments with friends.
Beatnik Bar is a vintage-inspired establishment located on Pub Street in Siem Reap, Cambodia. With its ambiance including dark wood paneling and dim lighting, the bar offers a cozy atmosphere to enjoy their meticulously crafted cocktails. They also have a good selection of beers and wines. The bar provides a relaxed setting with friendly staff, making it an ideal place to unwind with friends. On select nights, guests can enjoy live music, immersing themselves in the local culture. Beatnik is a bar where you can escape and create lasting memories.
Address: Street 11, Krong Siem Reap
Opening Hours: Everyday 3.30pm – 1:30am
Price: $
X Bar reigns as Siem Reap's ultimate rooftop destination, where the party comes alive. This extraordinary Cambodian gem boasts a 6ft half-pipe on the top floor, captivating guests with thrilling skateboarding action. The venue also features a stage that hosts electrifying live music performances and DJs, ensuring a pulsating atmosphere. Billiards and foosball tables await, inviting friendly competition, while big screens broadcast captivating entertainment. When seeking something truly distinctive in the heart of Siem Reap, X Bar is your unrivaled destination.
Address: Corner of Sivath bvd. and, Sok San Rd
Opening Hours: Everyday from 7pm – 4am
Price: $
---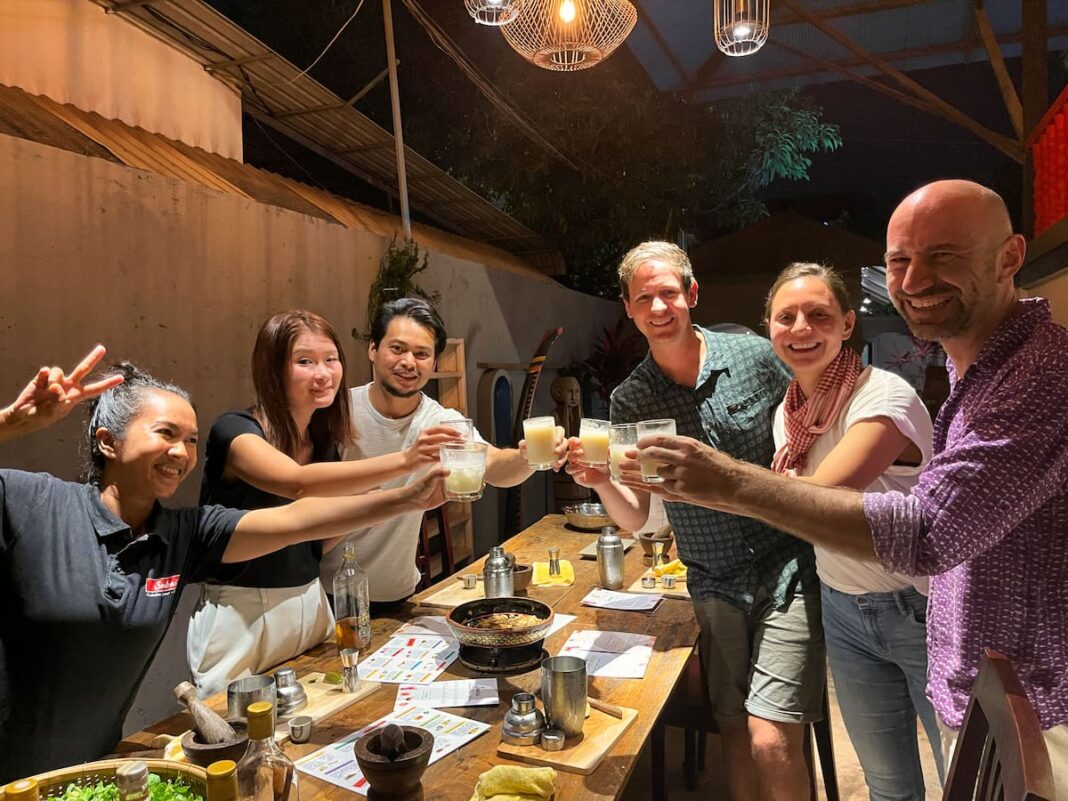 Akim Vespa Tours
Pick up at your hotel
Monday to Sunday – 6pm till 10pm
$$$ Traditional cuisine / street food / Bar
Book here
Embark on an incredible food tour crafted by Akim Vespa, where you'll enjoy the luxury of your own private driver. Prepare to be amazed as you explore the lively streets of the city, discovering hidden culinary treasures and indulging in a wide variety of delicious flavors. Akim's passion and expertise have shaped this immersive journey, allowing you to delve into the local food culture and create lasting memories while gaining a deep appreciation for the culinary arts. Get ready to savor every moment of this unforgettable gastronomic experience.
Still looking for inspiration? Check our overview of the best international restaurants in Siem Reap!