Siem Reap offers plenty of choice when it comes to enjoying a cup of freshly-roasted coffee. Our list of Siem Reap's top coffee shops and cafés includes scenic spots, social enterprises and lively co-working or social hubs. Meet with friends, re-fuel before a busy day, or simply stay a while with your laptop or a good book on hand. Whether you love a latte, or are in a hurry for an espresso, our list is sure to please, however you prefer your daily fix.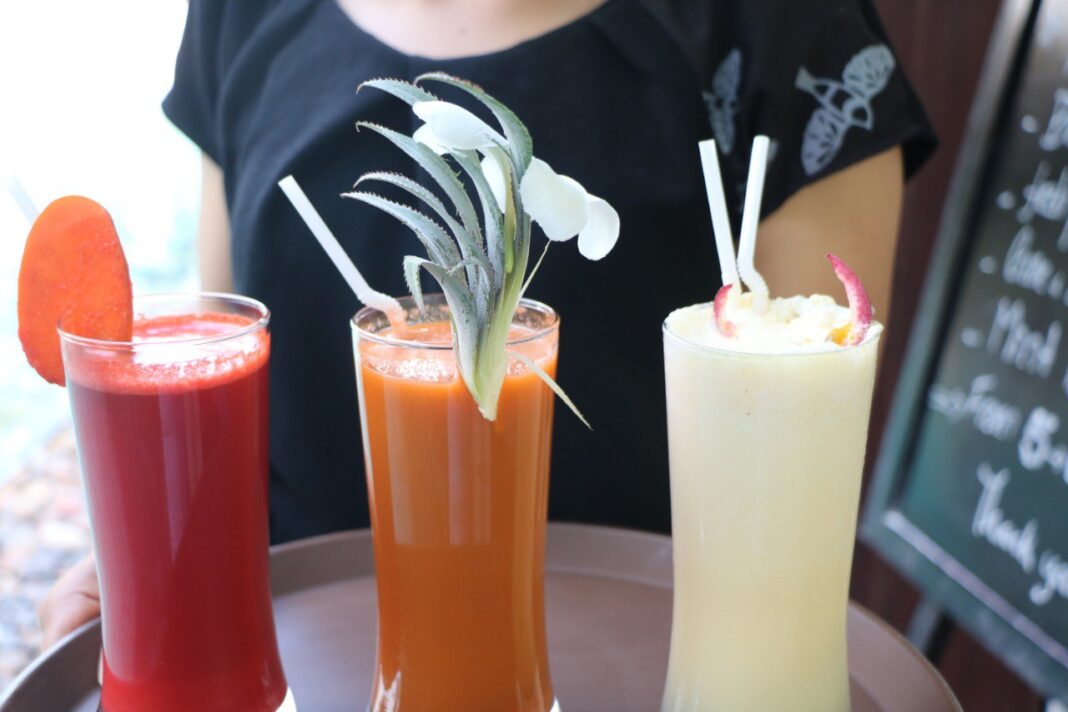 If you are looking for a cozy and cool Siem Reap cafe, check out The Flock Cafe. They serve a variety of dishes and drinks made with organic and local ingredients plus plant-based food options and healthy drinks. You can savor a la carte breakfast, light meals, smoothies, coffee, and more in a tropical setting with jungle-themed plants and floor-to-ceiling windows. The Flock Cafe also works with local businesses to offer quality products such as free range eggs, chocolate bars, probiotic beverages, and French pastries. Whether you want to relax, work, or meet friends, The Flock Cafe is a great choice for your Siem Reap experience.
The Flock
9 Tep Vong Street, Siem Reap 17252 –
Google Maps
7am – 9pm every day
+855 63 210 775
Footprint Cafés & Coworking Hub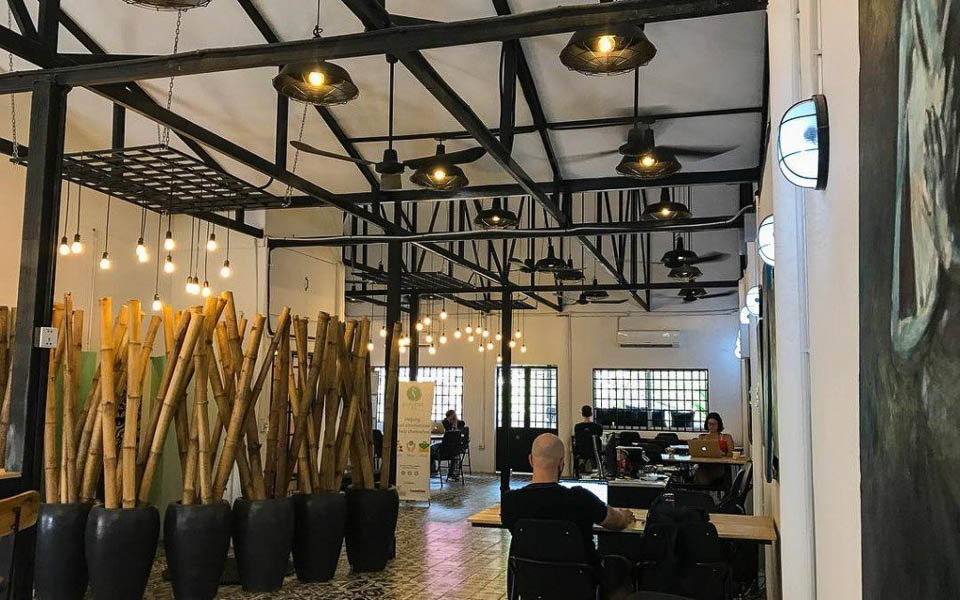 All net profits from Footprint Cafés are used to fund community projects and education grants. If that wasn't reason enough to visit, you can accompany your favorite beverage with something from their menu of all day breakfasts, local specialties or snacks with an international flavor. Why not treat yourself to Eton Mess Siem Reap-style, or try a homemade lemonade or yoghurt shake? Browse the secondhand books available for purchase here, or watch the world go by. A new concept on co-working spaces has just been launched by Footprint Cafés, with half of the space either free or greatly subsidized for Cambodian start-ups or new ventures, supporting the cafe's 'people, planet, profit' ethos.
Address: Street 26, Wat Bo
Opening Hours: 7:30am to 6pm every day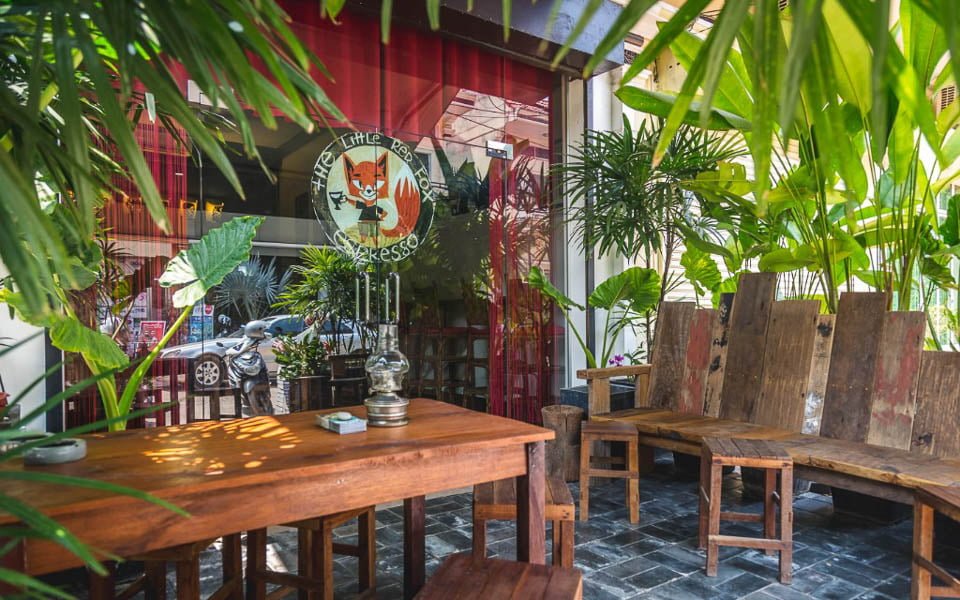 Nestled in bustling Kandal Village, this café promises 'honest' Fair Trade coffee and their menu boasts a range of espresso and speciality brews, and extra shots are available. You can even have a 'wee tipple' in your coffee of choice, including an Espresso Martini, Black Russian or White Russian. Proud supporters of Siem Reap's green initiative 'Refill Not Landfill' the café sells ceramic 'keep cups' for $15 (including a free coffee on purchase). Other eco-friendly practices include a no-straw policy.
Address: Kandal Village
Opening Hours: Thursday – Tuesday, 7am to 5pm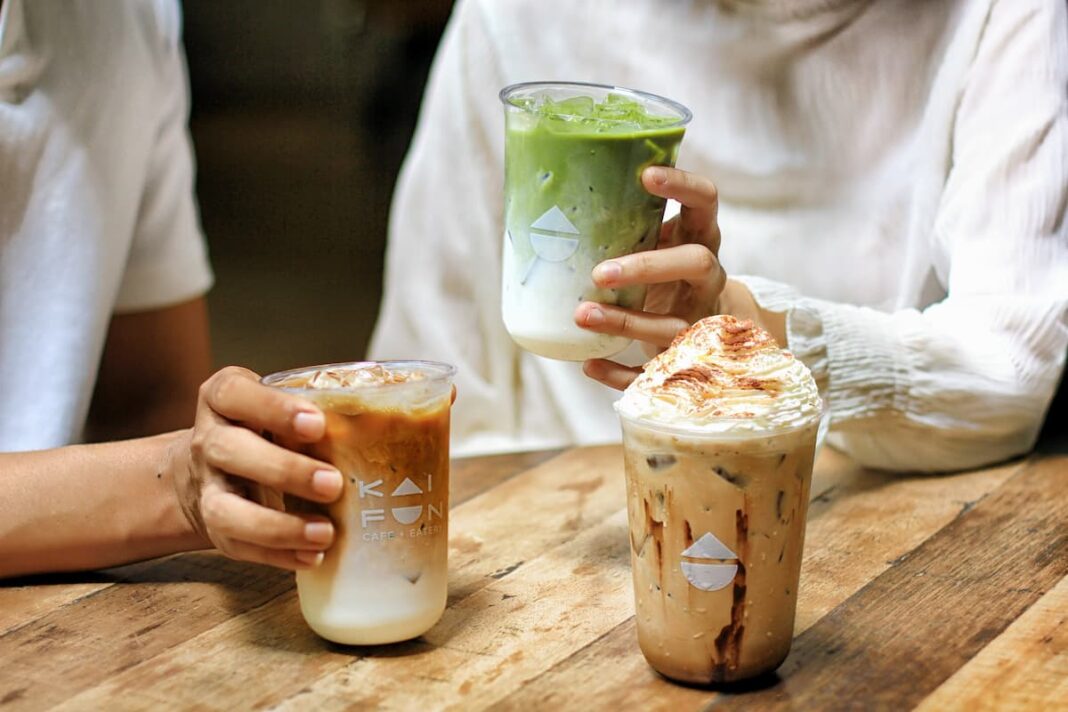 Calling all food aficionados and culinary explorers! Prepare to be captivated by some thrilling news. The renowned Kaifun cafe and eatery chain, already celebrated in Phnom Penh, is now casting its gastronomic spell in Siem Reap with an all-new establishment. Get ready to embark on a sensational journey through a symphony of flavors, encompassing homemade ingredients, delightful drinks, and of course, exceptional coffee.
Kaifun coffee – eatery
Rose Apple Square, Krong Siem Reap –
Google Maps
+855 16 899 491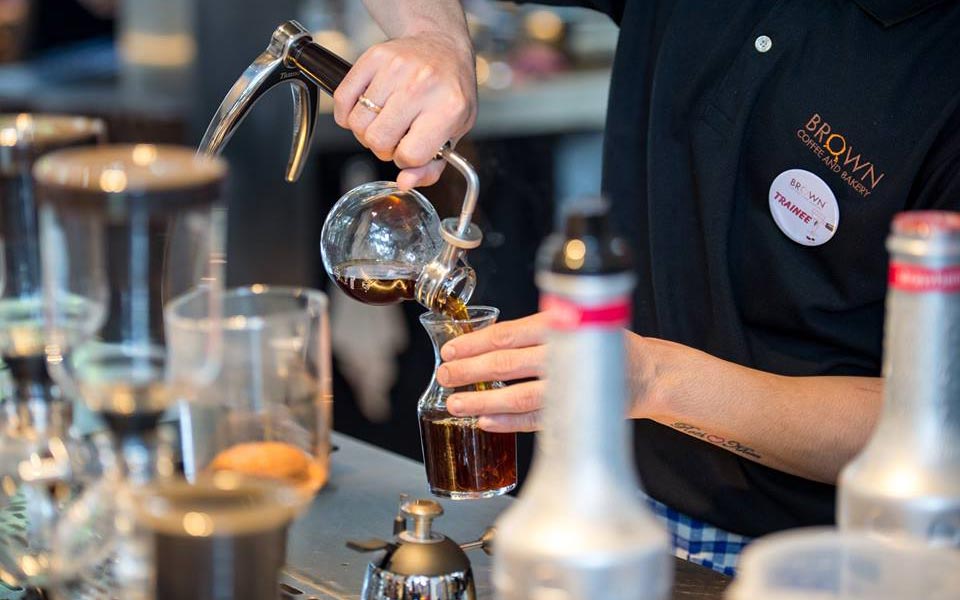 Celebrate Cambodia's coffee culture with a choice of venues – either the Road 6 'Roastery', or pop in to the latest addition to the Brown Coffee family at Treeline Hotel. Siem Reap's two handy locations mean you're never far from a smooth cup of coffee. Both are uniquely designed spaces in which to enjoy their full menu of beverages, from green tea lattes to mochas and espresso. As the beans are roasted on site, you're guaranteed a fresh brew to satisfy your caffeine craving. As well as coffee, Brown Coffee serves fresh sandwiches, breakfasts, pasta dishes and a variety of salads.
Location 1: #260 National Road 6
Location 2: Corner of Street 23 and Achar Sva Street
Opening Hours: 6.30am to 9pm every day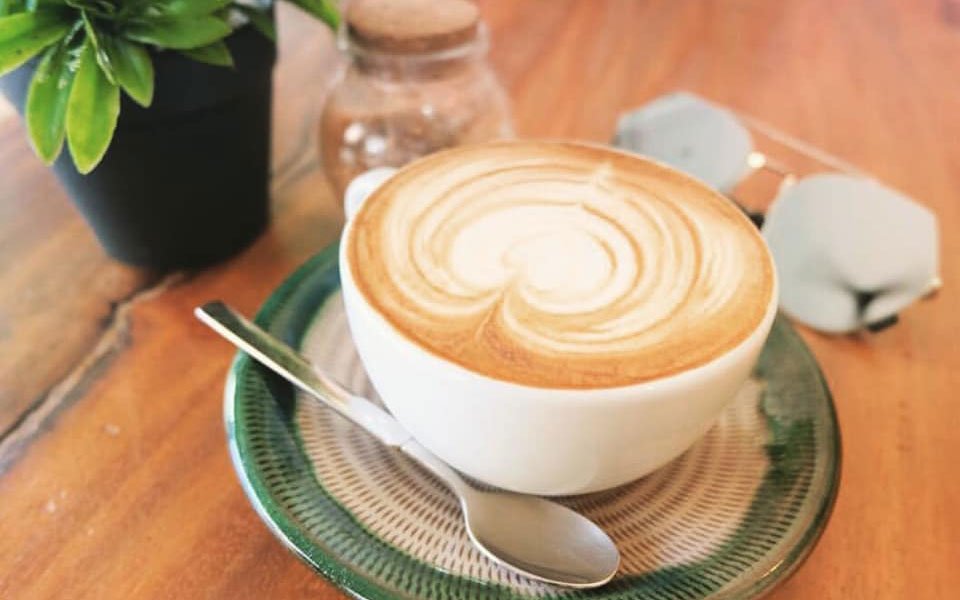 Cambodian owned and operated, this thriving Siem Reap gem has an award-winning barista, Bunthoeun, at the helm. Another café saying 'no' to plastic, Brother Bong café provides bamboo straws and plant-based, eco-friendly packaging for takeaways. Order a refreshing iced latte with your choice of healthy breakfast, a vegan-friendly chocolate smoothie bowl, avocado on toast or tasty noodle soup. A friendly welcome awaits you, so why not take a seat for a leisurely weekend catch-up with friends?
Address: Street 20
Opening Hours: 7am to 7pm every day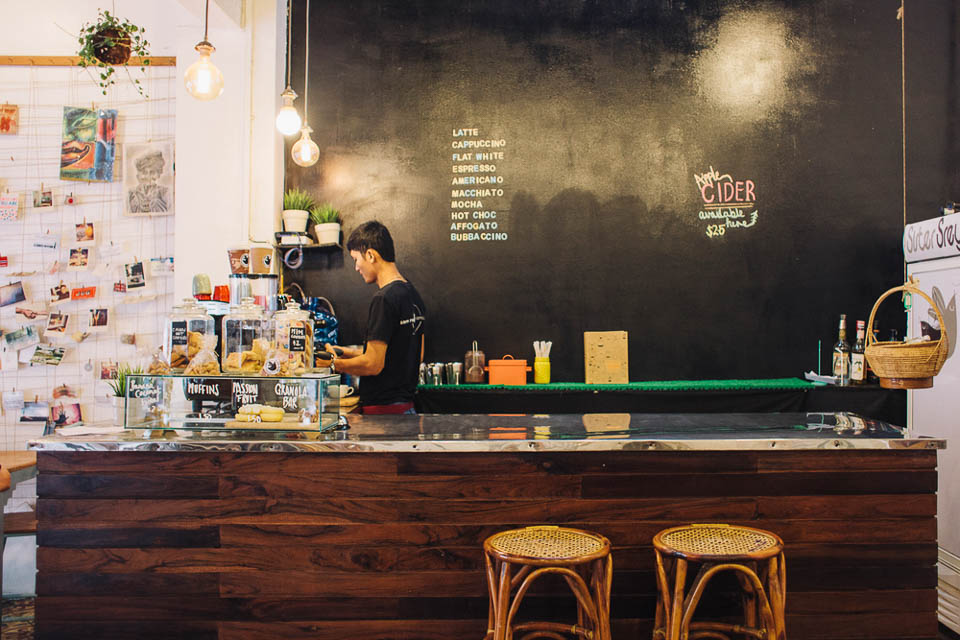 Focusing on encouraging Khmer students, Sister Srey strikes the balance between empowering young people with hospitality and English language skills, supporting the important de-mining work of Apopo for the benefit of the community and working to reduce plastic and recycle waste. The quirky, river front café is a short stroll from Old Market, making it the perfect place to revive with Sister Srey's unique blend of fresh coffee. Pair it with some home made carrot cake, or enjoy the gluten free, vegan and vegetarian options for breakfast, brunch or any time.
Address: Pokambor Avenue
Opening Hours: 7am to 6pm every day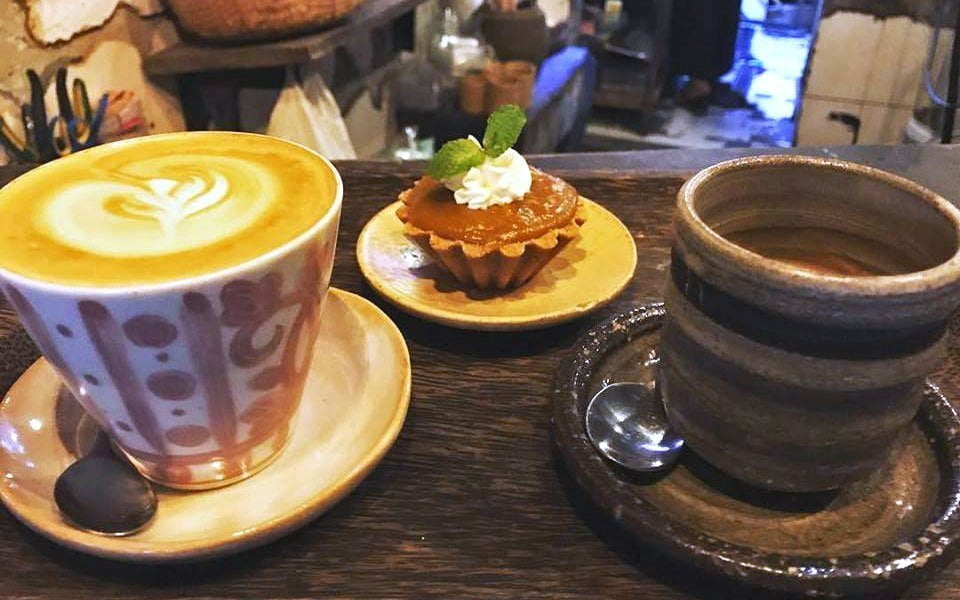 This Siem Reap hangout is popular with those who appreciate a good coffee and a welcoming vibe. Network among like-minded people, or find a spot to enjoy a cookie, brownie, a salad or a wrap sandwich with your cuppa. Weekly specials are also available. The refreshing Pretty in Pink juice, which blends dragon fruit, guava, apple, pineapple and mint, hits the spot on a hot day. Crane's philosophy of opening doors to creatively-minded people means that it's more than a café – come for the street fashion, the chat and the music. Purchase a unique t-shirt while you're there!
Address: Central Market Street
Opening Hours: 7.30am to 10pm every day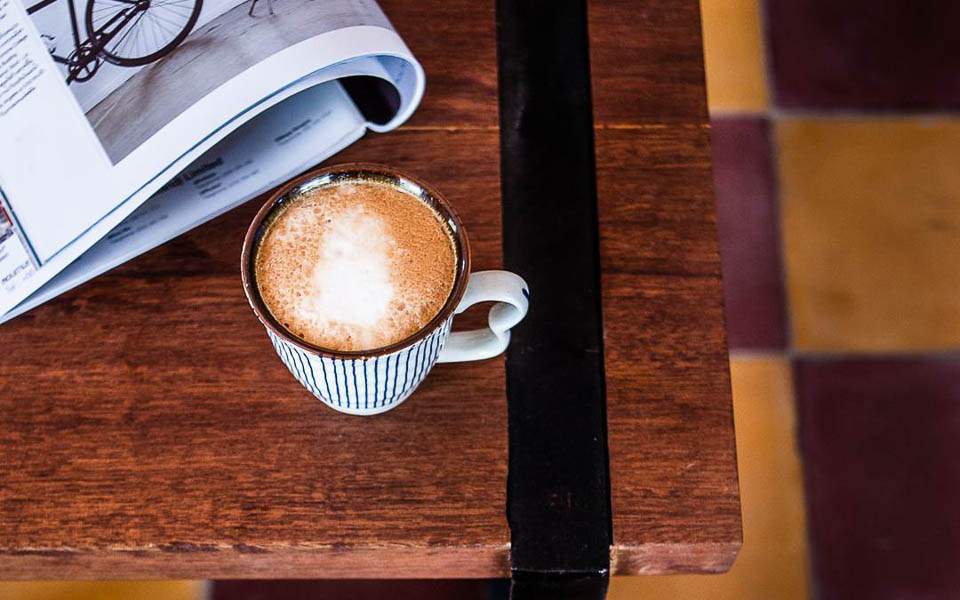 Reward yourself after a leisurely cycle or ride up the East River Road with a shady seat in Peace Cafe's tropical garden. Here, coffee is served alongside healthy, fair trade food, and a wide range of vegetarian treats and snacks. While you're indulging in a vegetable juice or a plunger of local coffee, you can browse the Fair Trade shop or book yourself in for a vegetarian cooking class. Monk chats, meditation sessions and a program of Vinyasa or Traditional Indian Yoga classes are also available here. Peace café supports the local community with its outreach programme, which includes health and hygiene initiatives as well as donations of school supplies, clothing and shoes to families in need.
Address: East River Road
Opening Hours: 7am to 9pm every day
Here, good coffee and healthy living go hand in hand. The Source café serves affordable and freshly made breakfast, lunch and dinner, including vegan, vegetarian, gluten free and raw food dishes, from its central Taphul Road location. Start the day with an iced latte, pancakes or a vegan smoothie bowl, sitting inside the modern, cosy space or outside surrounded by hanging baskets and greenery. Check out the 'Juice of the day' as well as delicious treats such as coconut and lime cake and chocolate cake. Pop in after a busy day to try one of the tasty main courses, which include chicken with cashew nuts, hamburgers and veggie hash.
Address: Taphul Road
Opening Hours: 7am to 9.30pm every day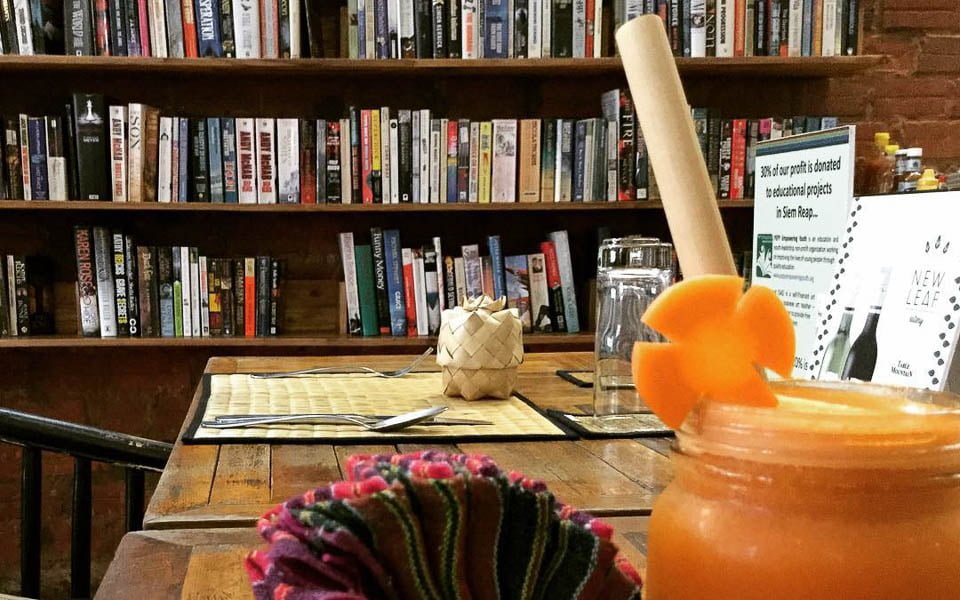 Old Market is just a few metres away from this café with a mission. New Leaf donates 30% of its profits to education projects in the community, and shares an additional 20% with its all-Khmer staff. Locally-sourced ingredients feature highly on the menu of predominantly Khmer, with some Western, dishes. Coffee here is from beans grown in Northern Cambodia, and sourced ethically by Three Corner Coffee Roaster which supports Khmer producers. Try a cold-brew Iced Americano or a Khmer-style iced coffee with sweet milk. The Post Temple Cooler, a special juice blend with cucumber, celery, apple and lime-mint sorbet, is the perfect way to rehydrate after seeing the sights.
Address: #306 Street 9
Opening Hours: 7.30am to 9.30pm every day