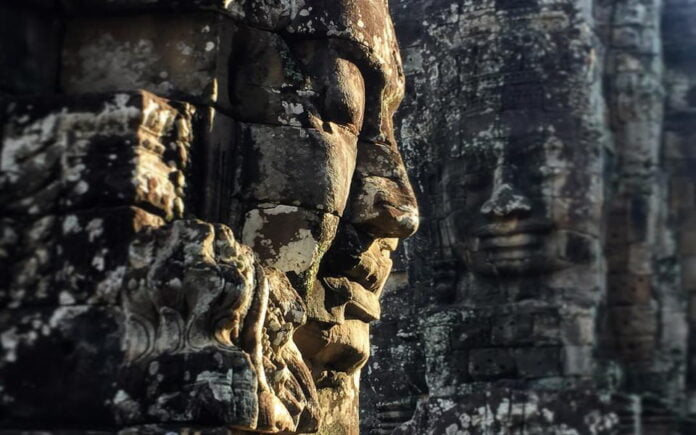 Bayon Temple, the striking centrepiece of ancient city Angkor Thom, will be undergoing extensive restoration beginning on January 1, 2020.
Thanks to funding from the Japanese Government team for Safeguarding Angkor (JSA), conservation of the the late 12th century temple's structure, including its 54 Gothic towers carved with 216 smiling stone faces, will be painstakingly completed. The Apsara Authority has not announced an exact end date for the restoration work but it can take up to several years.
Those hoping to witness the spectacle of the temple's iconic smiling faces up close will not be able to access the third and uppermost level during the planned work. Some other parts of the temple will be closed off as well, as can be seen in above drawing. However, visitors can continue to admire the impressive bas-reliefs of the temple's two lower levels, which depict mythological and historical scenes. These intricate carvings, amounting to an epic 1.2km of storytelling, still make a visit to this magnificent temple a worthwhile addition to your itinerary of Angkor's temples.
Originally built as a state temple to satisfy King Jayavarman VII's lust for displays of strength and control, the scale of the temple, with its huge, watchful faces, made an architectural statement at the time. Its eastward orientation makes the site especially popular with sunrise tour goers. The carved faces will remain visible from a distance, and anyone keen to capture its unique beauty in the early morning glow will still be able to photograph it from vantage points surrounding the site.
Restoration work, while important to protect the structure from the ravages of the elements, has also served, in the past, to uncover buried artefacts and gain a deeper understanding of its history. This latest round of restorative action will allow the World Heritage Site to be enjoyed by millions of visitors for decades to come.