Step into the world of Sombai Cambodian Liqueur and embark on a journey that will delight your senses and ignite your adventurous spirit. During my exploration of Siem Reap, Cambodia, I couldn't resist the allure of this unique and exotic liqueur, along with the activities that make Sombai a must-try for every curious traveler.
The commitment to preserving Cambodian heritage shines through as Sombai shares the story of this remarkable liqueur. Inspired by the deeply embedded Cambodian culture of fruit-infused rice wine, Sombai captures the essence of tradition. The dedication and respect poured into each bottle make the journey even more appreciable.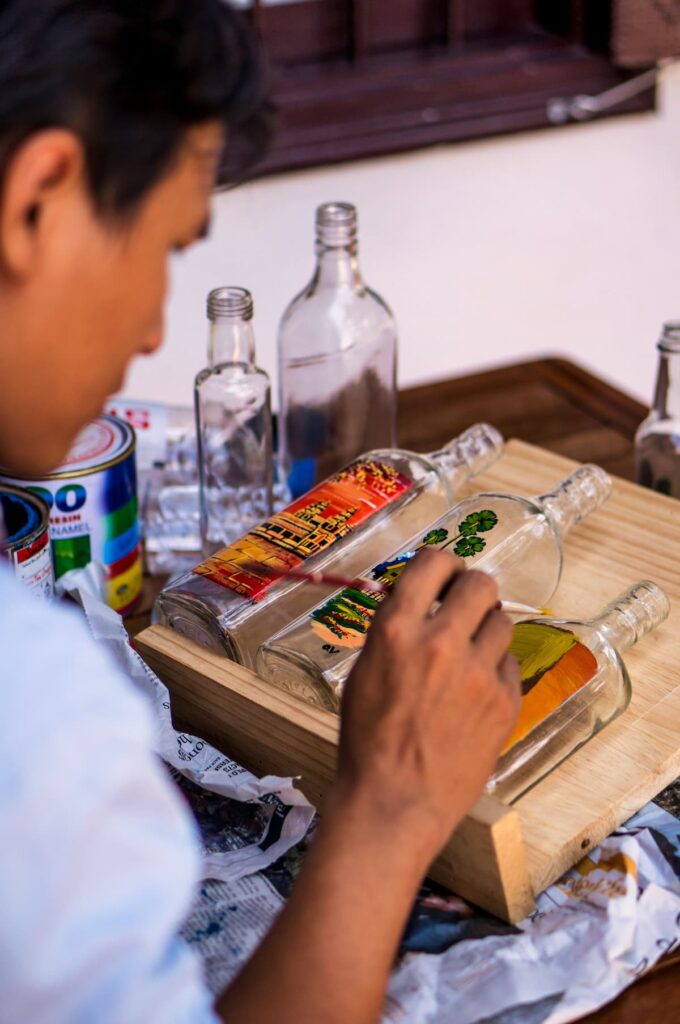 The production process heightened my anticipation. Sombai Cambodian Liqueur is handcrafted with love, representing a true labor of passion. Locally-sourced fruits like mango, pineapple, and the new passion fruit fill the air with a tantalizing aroma. Seeing these fruits infused with high-quality Cambodian rice wine and blended with spices and herbs such as lemongrass, ginger, and cinnamon revealed the complexity and depth of flavors that await.
Taking my first sip of Sombai Cambodian Liqueur, I was instantly greeted with a burst of flavors. The tropical fruits delighted my taste buds, evoking a sweet sensation that transported me to the vibrant landscapes of Cambodia. The subtle spices added a delightful warmth, creating a harmonious blend of flavors. Whether enjoyed straight, on the rocks, or in a creative cocktail, Sombai proved to be versatile and exhilarating with every sip.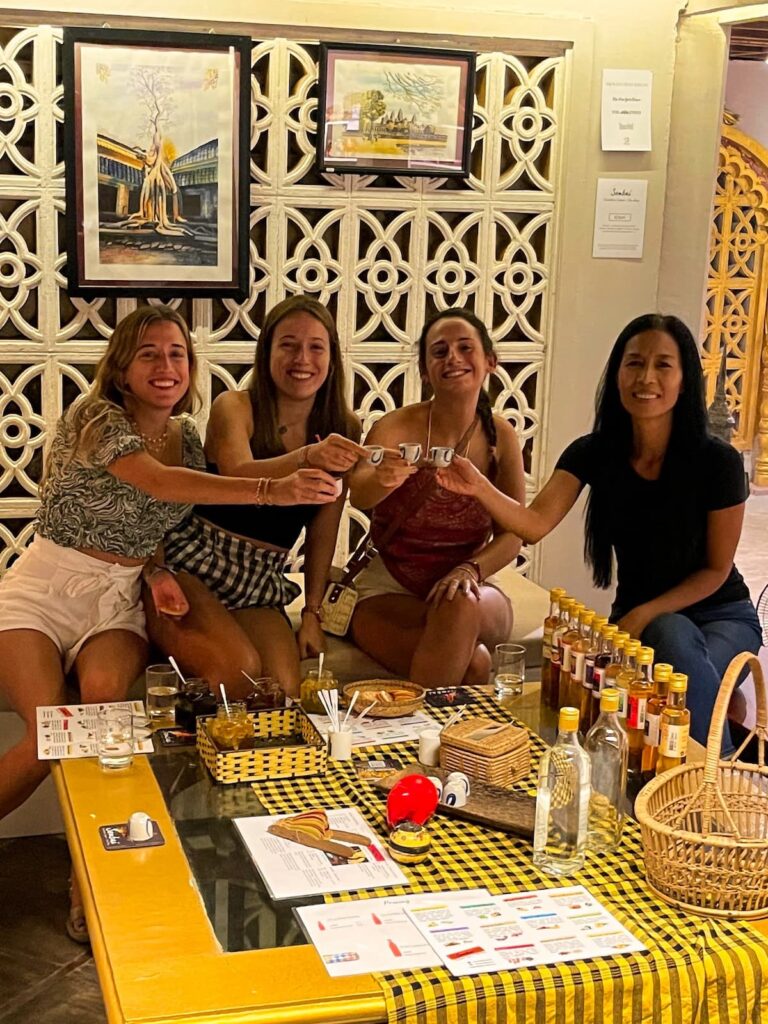 Amidst the rich flavors, I found inspiration in Sombai's recent transformation. Led by Akim, a passionate and driven Cambodian woman, Sombai Cambodian Liqueur embraced a new journey. Akim's leadership not only brought a fresh perspective but also empowered women in entrepreneurship. It was heartening to see how Sombai celebrated the strength of the local community and preserved Cambodian traditions.
For the perfect pre-night activity in Siem Reap, Sombai Cambodian Liqueur offers a fun cocktail class. I had the pleasure of experiencing it firsthand, and it was truly unforgettable. The three-hour class immerses you in a journey of flavor exploration and mixology. Tasting all eleven flavors of Sombai liqueurs, sampling delightful alcoholic jams, and learning about the brand's rich history and production process were highlights. Under the guidance of their experts, I unleashed my creativity and crafted three amazing Sombai cocktails. It was a pre-night adventure that left me with lasting memories.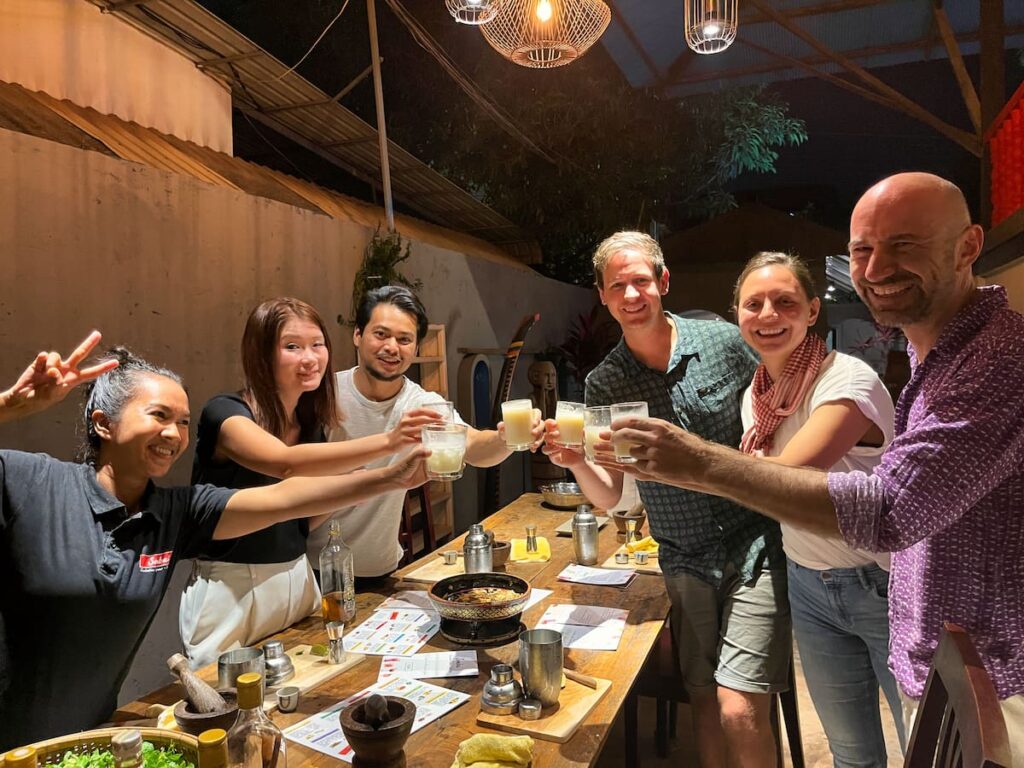 Savoring each sip of Sombai Cambodian Liqueur reminded me that it is more than just a drink. It represents a commitment to supporting local communities and preserving Cambodian traditions. By sourcing ingredients locally, Sombai contributes to the livelihood of farmers and helps sustain the agricultural heritage of the region. The company's dedication to ethical and sustainable practices ensures that every sip you take is not only a delightful experience but also a way of supporting a cause that values community and culture.
Sombai Cambodian Liqueur is a captivating spirit that takes you on a journey through the vibrant flavors and rich traditions of Cambodia. From the carefully handcrafted production process to the delightful combination of fruits and spices, Sombai offers an experience that satisfies the adventurous palate. So, join me in embracing the taste of tradition and embark on your own Sombai adventure in Siem Reap for the perfect souvenirs in Siem Reap.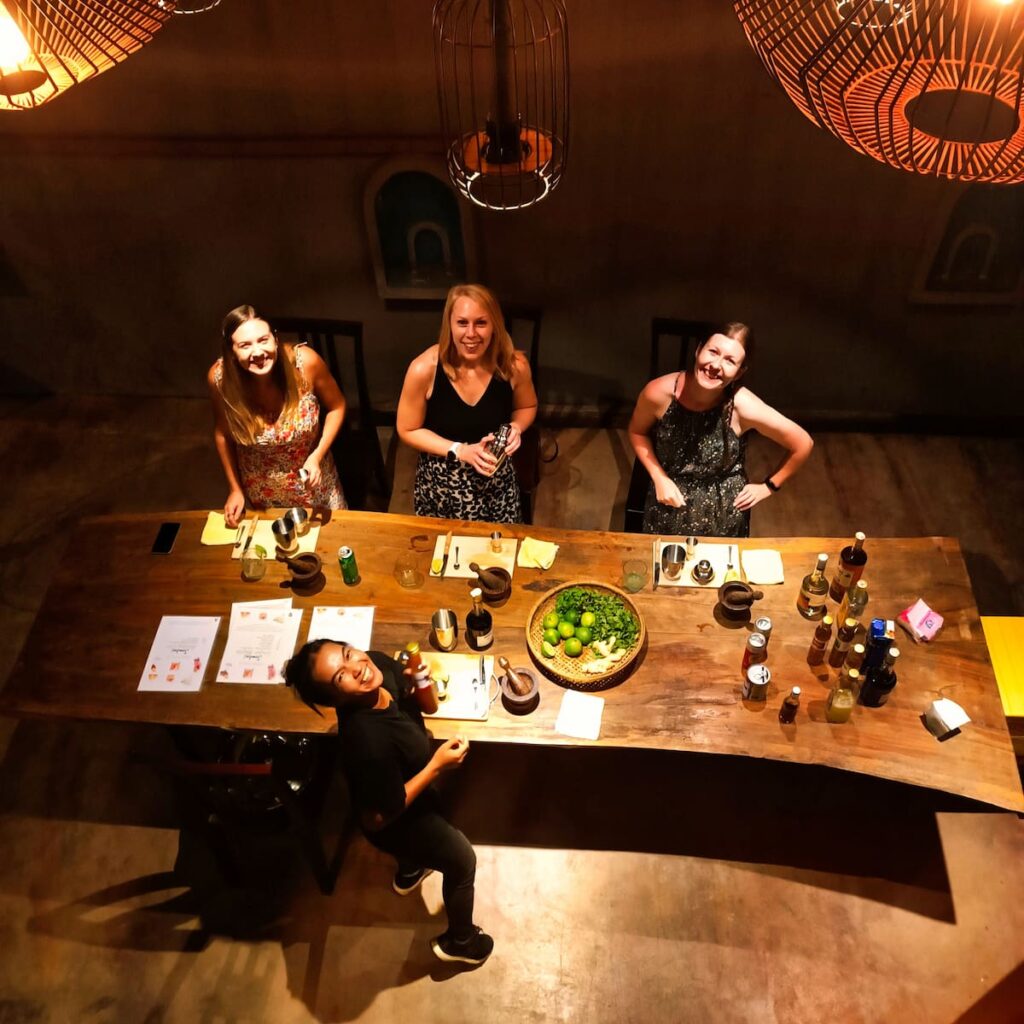 Contact Sombai directly through the contact form below: