We made an unforgettable culinary adventure come to life as we hopped on a Vespa and hit the streets of Siem Reap.
With skilled drivers at the helm, we took a tour of the city's vibrant nightlife, starting with a visit to a local bar for cocktails and a preview of the excitement to come.
Our culinary adventure began on a Vespa ride through the streets of Siem Reap. We savored authentic Khmer dishes at street food stalls and hidden gem restaurants, and discovered the local culture and history from our knowledgeable guide. Along the way, we marveled at the picturesque views of the city. This was more than just a food tour, it was a cultural immersion into the heart of Cambodia. After reserving online, we got ready to delight our taste buds! Our knowledgeable local guide gave us valuable tips to enhance our experience beyond just visiting temples.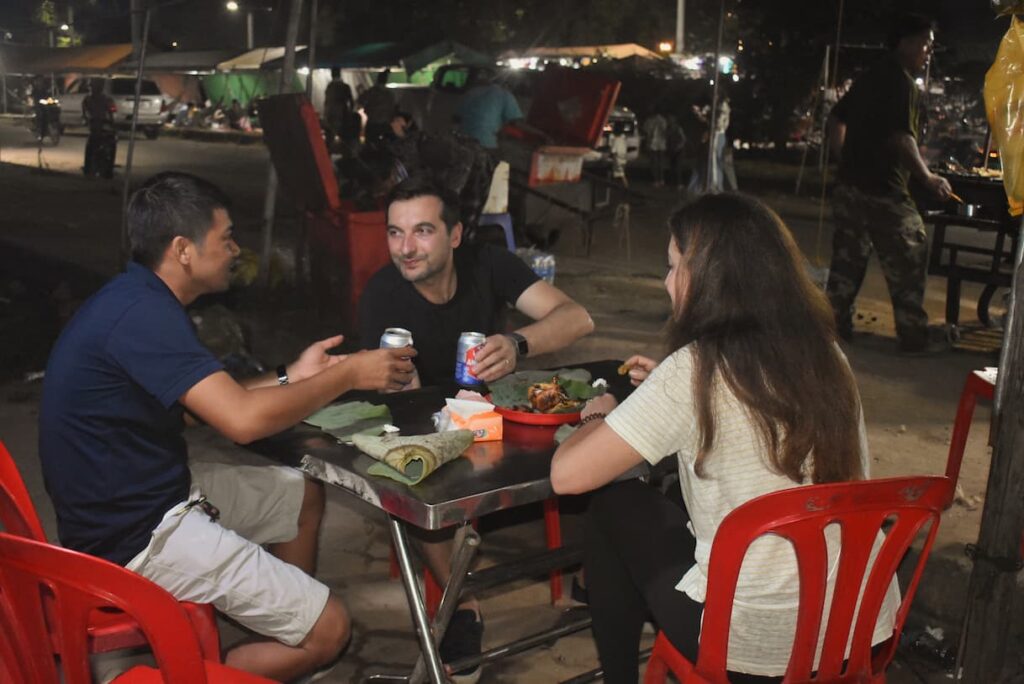 With the After Dark Food Tour in Siem Reap, we were able to delve deeper into Cambodia's rich culture and cuisine. We savored delicious food and free-flowing drinks, guided by a knowledgeable host. This tour offered us a unique and exciting way to experience the city, allowing us to discover the true essence of Cambodia. I highly recommend this Siem Reap food tour to anyone looking for a memorable and one-of-a-kind experience of Khmer cuisine and Cambodian culture. Let's cherish the memories that will last a lifetime!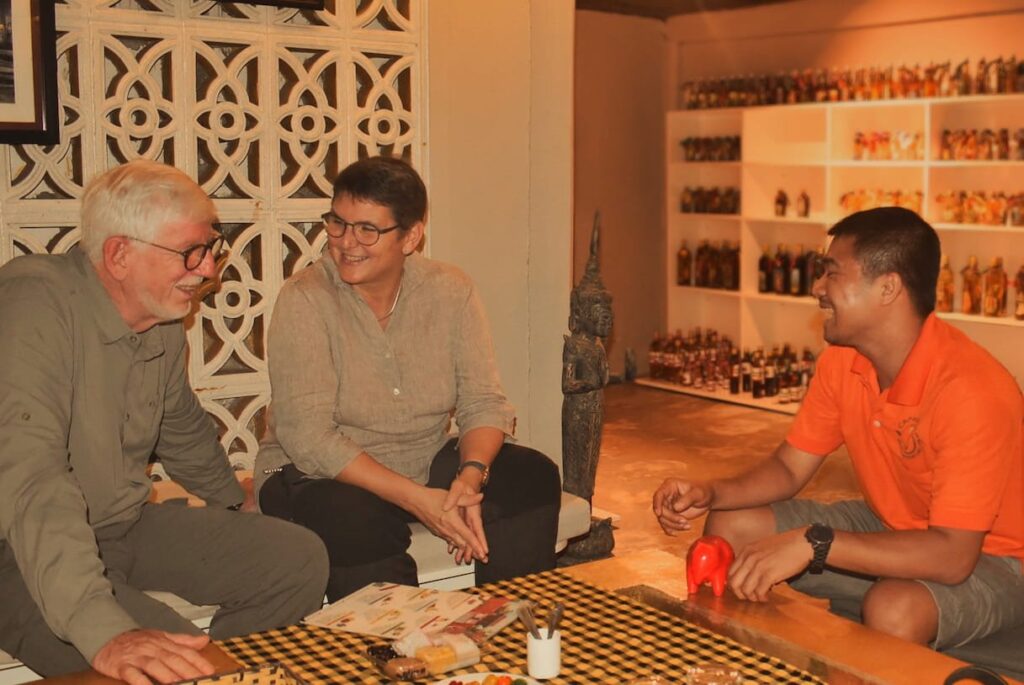 Free Transportation – Navigating the city can be tricky. They come pick you up wherever you are located! Then you have a drop-off wherever you'd like to go after.
Photography Included – Some pictures are taken throughout the tour so you can always remember the experience.
100% Local – This is a 100% local Tour guide with staff born in Siem Reap.
Food & Drinks Included – Your admission price covers all food and beverages during the tour!
Only small groups – the guide handle group of up to 8 people maximum!
Every day from 6pm to 10pm
We highly recommend this food tour by Vespa which can easily be booked online with free cancellation up to 24 hours before the tour!