My Ultimate Wakeboarding Adventure at Wake Park Cambodia
As I stepped into Wake Park Cambodia, I couldn't help but feel a surge of excitement. Located just a short drive from the city center, this place promised an unforgettable wakeboarding experience. As I approached the entrance, the friendly staff greeted me with warm smiles, ready to introduce me to the world of wakeboarding.
Your Ultimate Wakeboarding Destination
Learning from the Best: I must confess, I was a complete beginner when it came to wakeboarding. Fortunately, the staff at Wake Park Cambodia was more than willing to teach me the basics. They offered lessons suitable for all ages and skill levels. Within no time, I found myself gliding on the water like a pro, thanks to their expert guidance.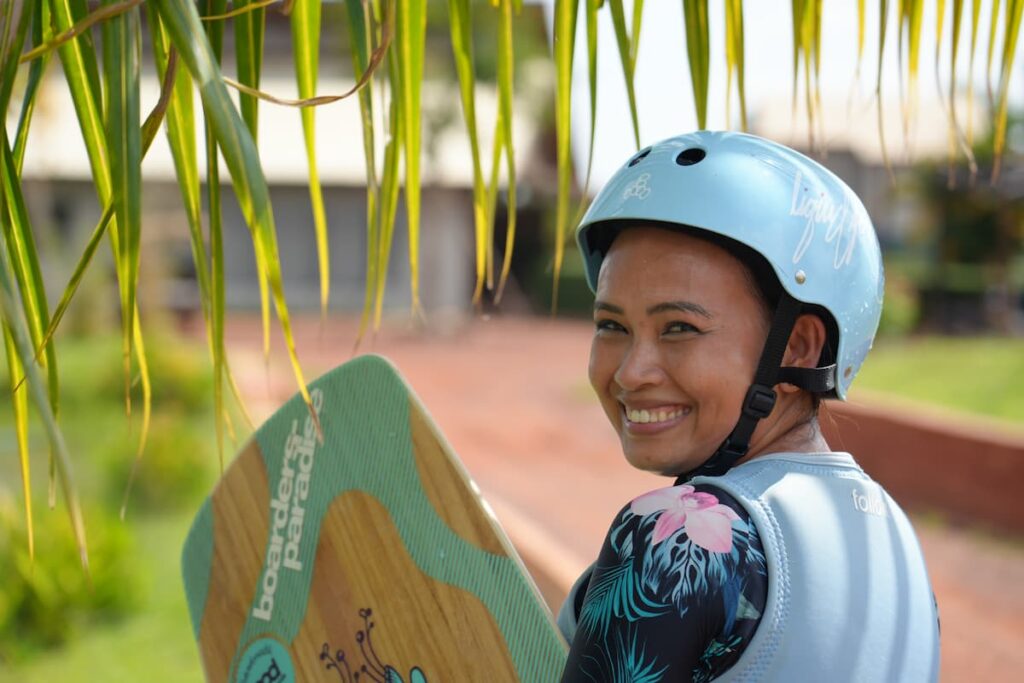 AQUA LAND – An Aquatic Thrill:
After mastering the wakeboarding basics, I was eager to explore Aqua Land. The $8 All Day Ticket gave me unlimited access to thrilling water fun. Water slides, splash pads, and interactive games awaited me, and I couldn't resist the urge to challenge my friends to a race. The complimentary life jacket provided with the ticket ensured safety was a top priority.
BEACH·BAR·RESTAURANT – A Culinary Journey:
As the sun began to set, I headed to Wake Park Cambodia's Beach·Bar·Restaurant. The ambiance was delightful, with a beautiful veranda offering breathtaking views of the beach and wakeboarding action. The menu was a fusion of local Cambodian dishes and beloved Western favorites. I savored each bite and quenched my thirst with refreshing drinks, cocktails, and delicious smoothies.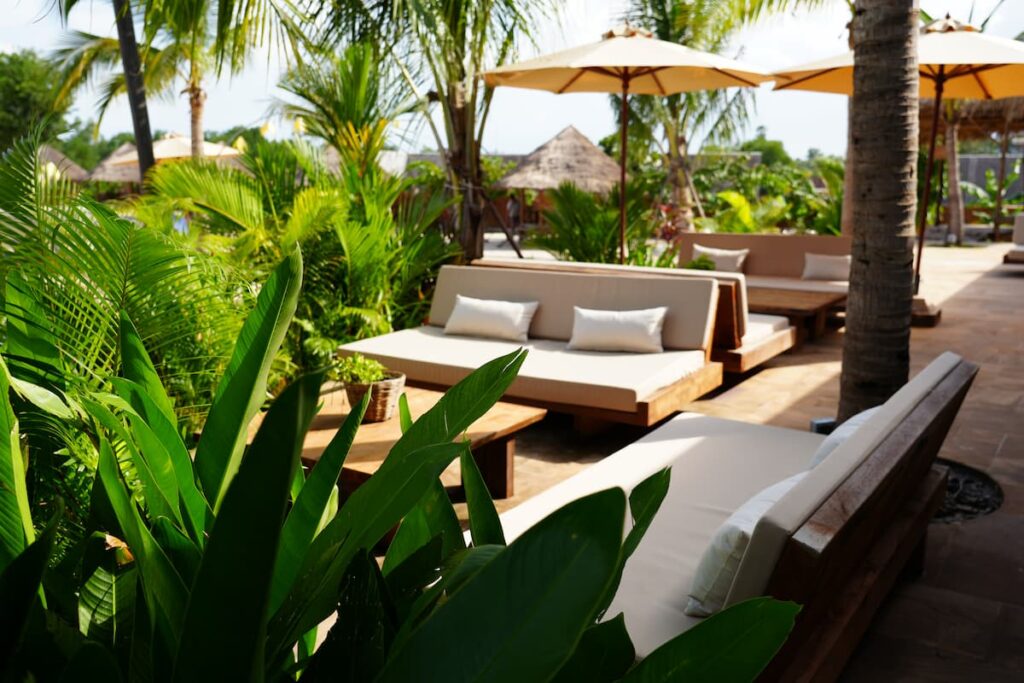 Spectacular Dining with a View:
Dining on the veranda was an experience in itself. I relaxed, watched the riders do their laps, and immersed myself in the vibrant atmosphere. It was the perfect way to wind down after a day filled with excitement.
Creating Lasting Memories:
Wake Park Cambodia was more than just a wakeboarding park; it was a place to create lasting memories. Whether it was the thrill of wakeboarding, the aquatic adventures at Aqua Land, or the culinary delights at the Beach·Bar·Restaurant, every moment was filled with joy and excitement.
As I left Wake Park Cambodia, I couldn't help but reflect on the incredible day I had. It was a perfect blend of fun, adventure, and relaxation. I knew I'd be returning to this remarkable destination, and I couldn't wait to share my experiences with friends and family.
Plan your visit to Wake Park Cambodia and let it be your ultimate wakeboarding adventure in the heart of Cambodia. It's an experience you won't want to miss!
Contact details
Wake Park Cambodia
ICF Campus Road, Krong Siem Reap –
Google Maps
+855 95 88 24 21