To kick off the year 2567 in style, Daerleng restaurant is offering a cultural stroll through its stunning premises. Designed by renowned architect Lisa Ros (Asma Architects), the space boasts a refined, raw, and understated style that makes it the perfect setting for an art exhibition. Formerly known as Pages before the pandemic hit, the restaurant closed its doors in 2021 like so many other businesses. But a couple of months ago, much to our delight, it reopened under new ownership with a fresh new name and menu, but the same art-friendly design.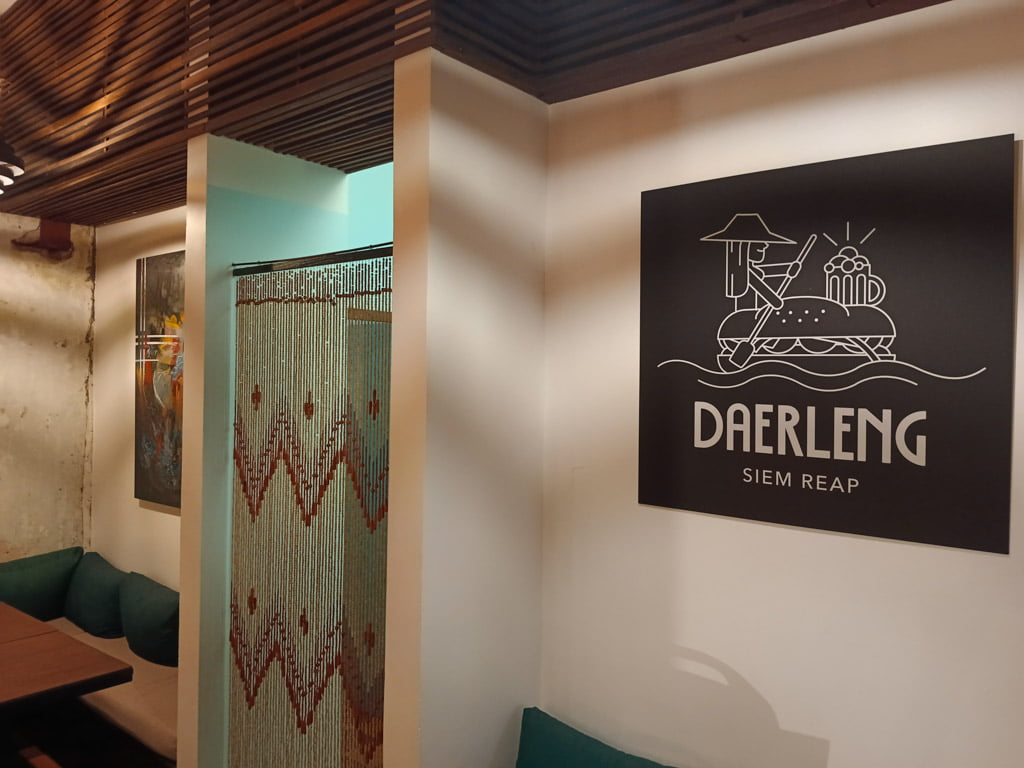 Meet Karona: The 20-Year-Old Artist Taking Siem Reap's Art Scene by Storm
For its debut exhibition, Daerleng will showcase the works of up-and-coming Khmer artist Karona. Despite being only 20 years old, this talented artist from Siem Reap has already exhibited his work in several prestigious venues, including a solo exhibition at La Java Blue in Kampot and the Angkor International Festival of the Arts. He honed his craft at the Visual Arts section of Phare Ponleu Selpak in Battambang, where he learned new techniques and developed his unique style.
Get to Know Karona's Artistic Style at Daerleng's Debut Exhibition
Karona's exhibition at Daerleng features two series of four creations, blending elements of expressionism, symbolism, and neo-expressionism. All of his artworks are characterized by intricate interlacing, which is one of the artist's signature styles.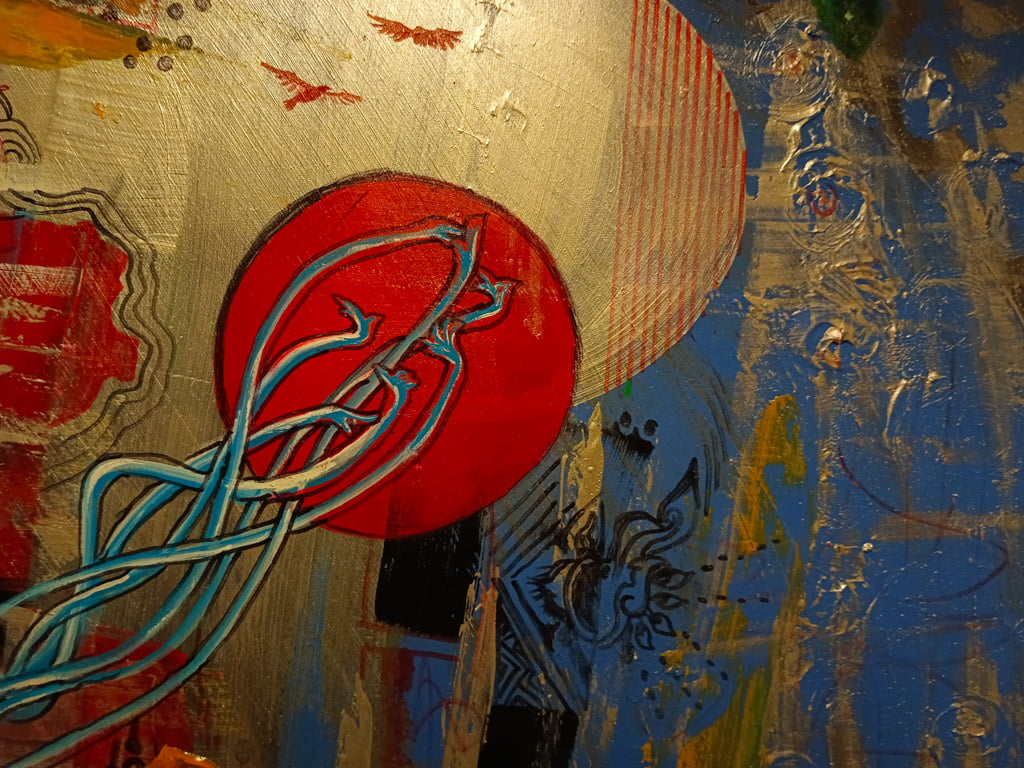 The first series is rich in symbolic details, blending universal references with typical Khmer cultural elements. The exhibition takes its name from the centerpiece, a stunning vertical canvas called Uprising. This mixed-media artwork combines acrylic and pencil on silk to create a colorful and vibrant depiction of movement, uprising, germination, elevation, and springing.
The second series is more serene and refined, featuring four paintings of water lilies in the hatching phase. The series represents the emergence and development of a young artist and is connected by four different nuances of blue.
Karona is set to have a busy month in Siem Reap, with several exhibitions and live painting shows lined up, including the Pride Week opening ceremony at Shinta Mani on May 12. On top of that, he is currently working on a project to paint the frontage of a shop in Kandal Village, which will soon become his permanent gallery on the mezzanine floor.
The Vernissage: Hours & Admission
The Vernissage will take place on April 4th from 10am – 2pm, but if you can't make it on that day, don't worry. The exhibition at Daerleng restaurant will continue until June 30th. Admission is free, so be sure to stop by and check out Karona's already impressive artwork collection.