Introducing B.R.B. Cambodia, a consulting company established in 2020 with a special focus on promoting and supporting Cambodia's exquisite handicraft products. Our journey began by working closely with talented craftspeople who produced their crafts from the discomfort of their homes over the course of two years. During this time, we witnessed firsthand the challenges they faced in finding markets, accessing raw materials, attracting customers, and dealing with various design-related issues.
Motivated by their struggles, we embarked on a mission to unite these craftspeople under one roof. This led to the creation of Satcha, our innovative incubation program aimed at nurturing and training these gifted individuals to become successful entrepreneurs. We firmly believe that through this cultural and social mission, we can establish a more sustainable model, one that empowers craftspeople rather than providing them with low-paying jobs for extended periods.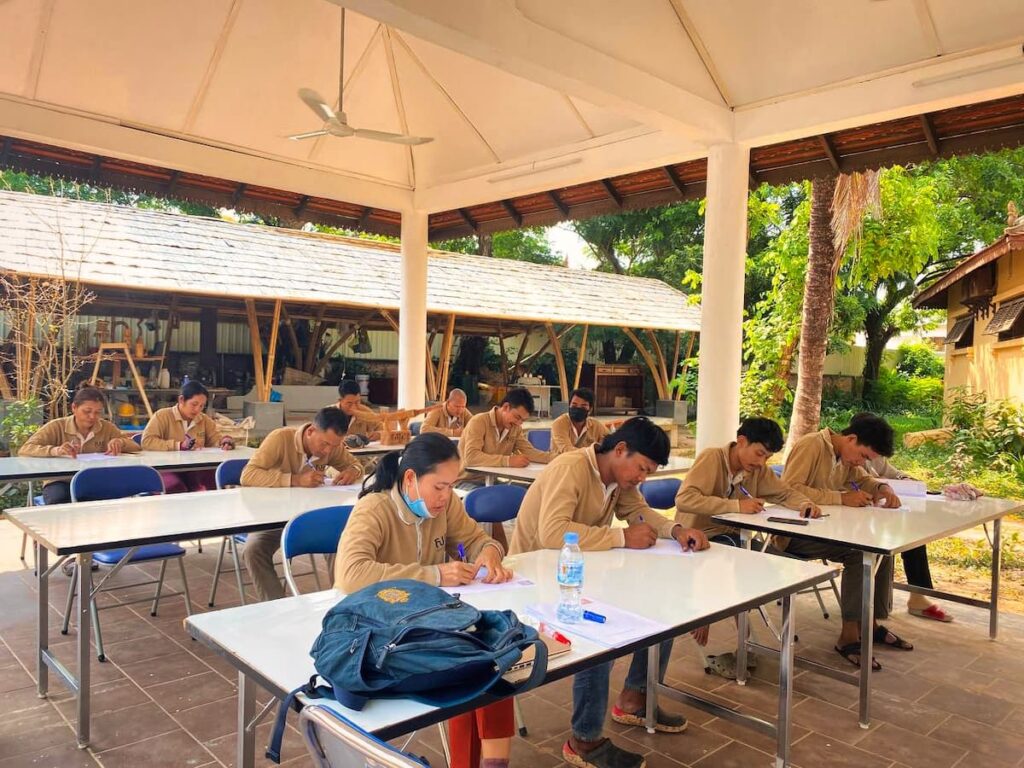 Our comprehensive incubation program goes beyond technical training. We understand the importance of equipping these craftspeople with essential soft skills that will bolster their independence and sustainability. Thus, we offer a wide range of courses, including language training, marketing strategies, effective communication, design principles, and business creation methodologies. By investing in their personal and professional growth, we are confident that these artisans will soon become self-reliant and flourish in their craft.
Our vision extends far beyond the confines of a single location. We envision incubation workshops across every province in Cambodia, reaching out to all craftspeople who face similar challenges as those at Satcha. By expanding our reach, we aspire to make a profound impact on the lives of countless craftspeople throughout the country.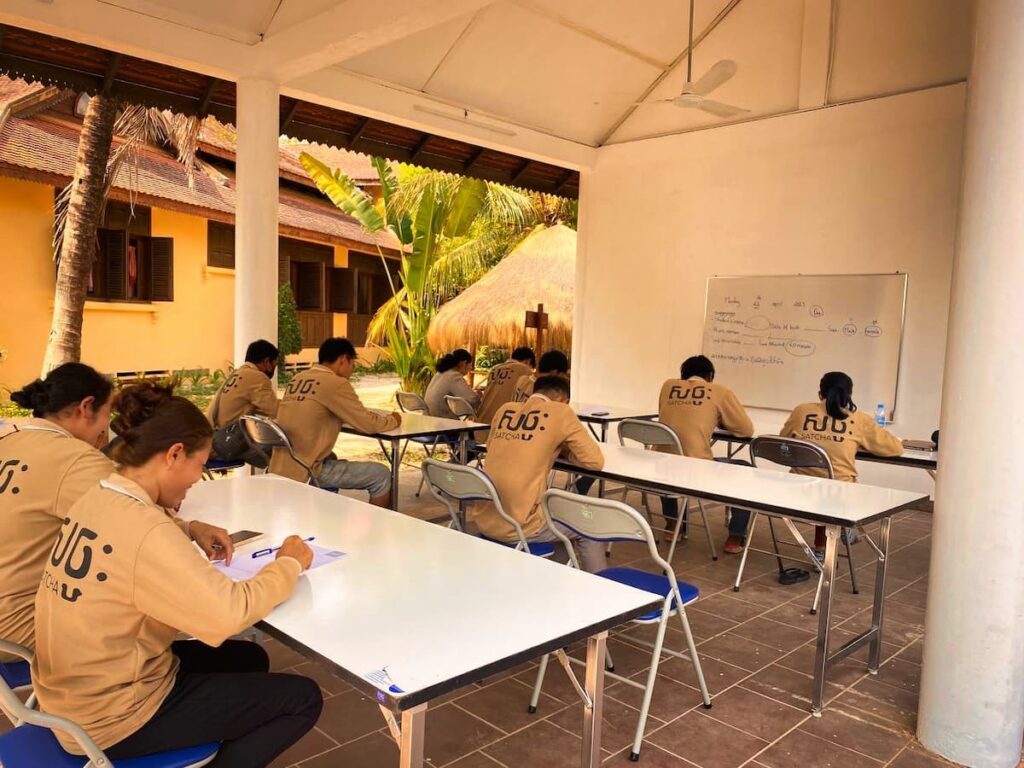 Since May 2023, we have commenced our language classes, which encompass both English and Khmer. Out of the 40 talented craftspeople selected, we currently have 32 participants enrolled in the program. To ensure personalized attention, we have divided the class into three groups. Three days a week—Monday, Wednesday, and Friday – we dedicate an hour to English lessons for each group. Additionally, every Saturday morning, we hold a Khmer language class. We are also actively working on introducing additional courses as part of our ongoing plans.
Cambodian craftspeople possess an extraordinary level of talent and skill in crafting handmade products, passed down through generations or learned from their parents. However, due to the lack of exposure to soft skills training, they often miss out on the opportunity to harness their talents and become independent owners of their craft. At Satcha, we strive to break this cycle and empower these craftspeople to take control of their destiny. By providing them with the necessary soft skills, we aim to unlock their full potential and enable them to chart their own path towards success.
Join us on this inspiring journey as we pave the way for a brighter future for Cambodia's artisans. Together, we can create a thriving ecosystem that celebrates their talents and preserves their rich cultural heritage, ensuring a sustainable and prosperous future for all.