A Space for Skateboarding, Art, and Fashion.
Located in Siem Reap, Cambodia, Cocoon Limited is a boutique that embraces the worlds of skateboarding, art, and fashion. Founded in 2020 by Hadrien Quoniam and Verornique Bour, it has become a vibrant hub where people can freely express their creativity and passion for these three realms.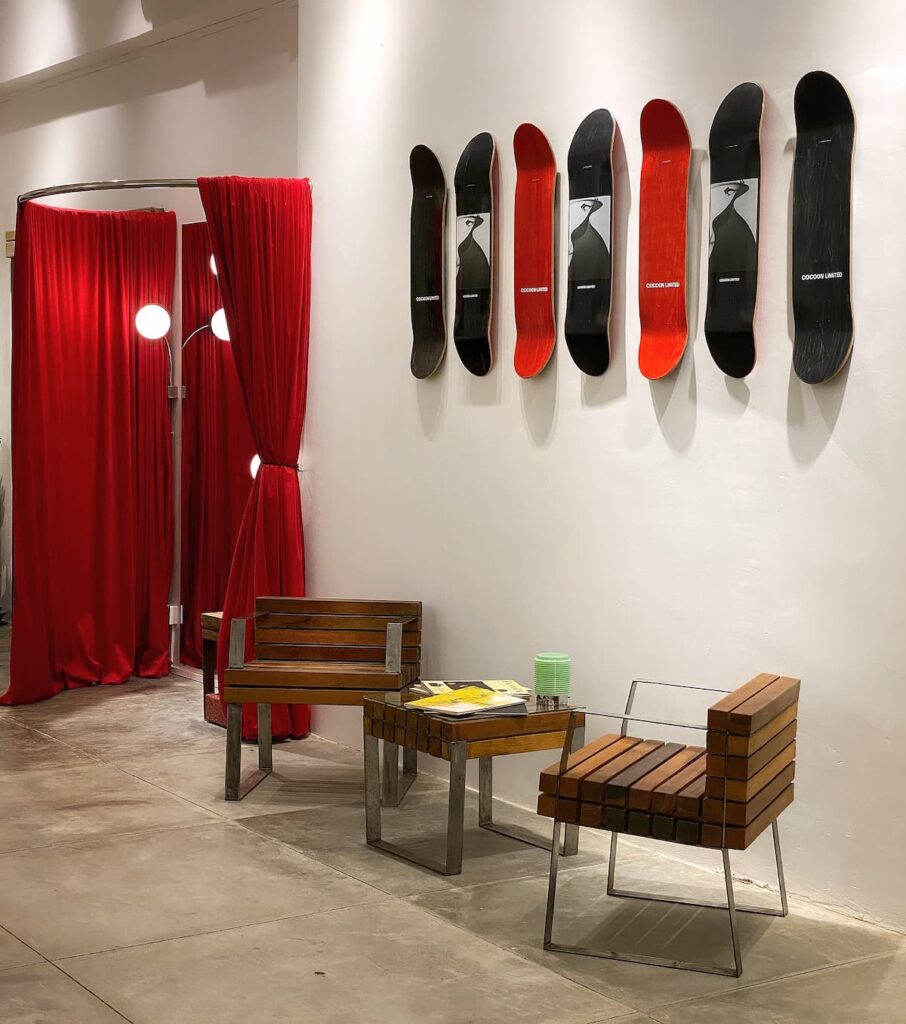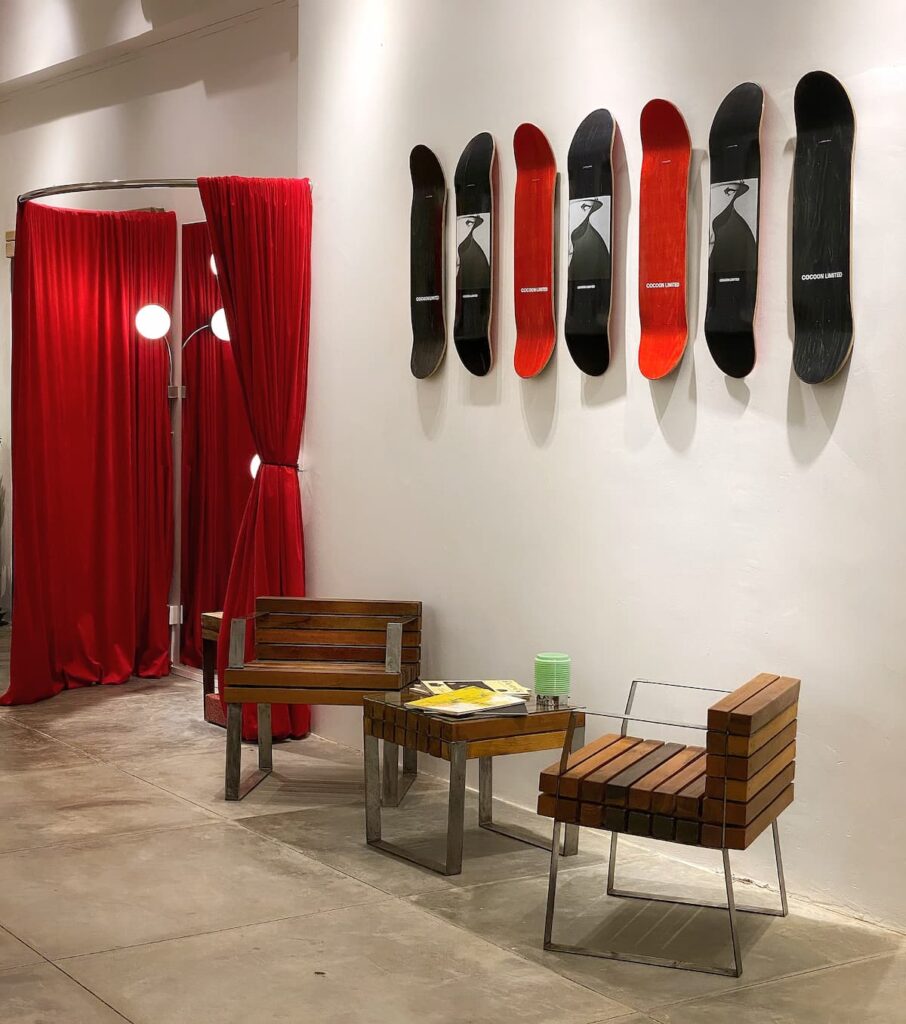 Step into Cocoon Limited
And discover a thoughtfully curated collection of products. From skateboard decks and clothing to accessories and art prints, every item reflects the boutique's unique style and vision. But Cocoon Limited is more than just a store. It's a thriving community that hosts various events and workshops, fostering connections among like-minded individuals. Skateboarding competitions, art exhibitions, and fashion shows have all found a home within these walls.
Fashion lover in search of the latest trends
Immerse yourself in the vibrant atmosphere of Cocoon Limited, where skateboarding, art, and fashion converge. Whether you're an artist seeking inspiration, a skateboarder eager to meet fellow enthusiasts, or a fashion lover in search of the latest trends, Cocoon Limited offers a place to unleash your creativity and connect with others who share your passions.
What sets Cocoon Limited apart?
First, the boutique prides itself on offering high-quality and distinctive products. Each item is carefully chosen to ensure a special and memorable shopping experience.
Second, Cocoon Limited is deeply committed to supporting local artists. By showcasing their work, the boutique provides a platform for up-and-coming creatives to gain recognition and for customers to discover unique pieces.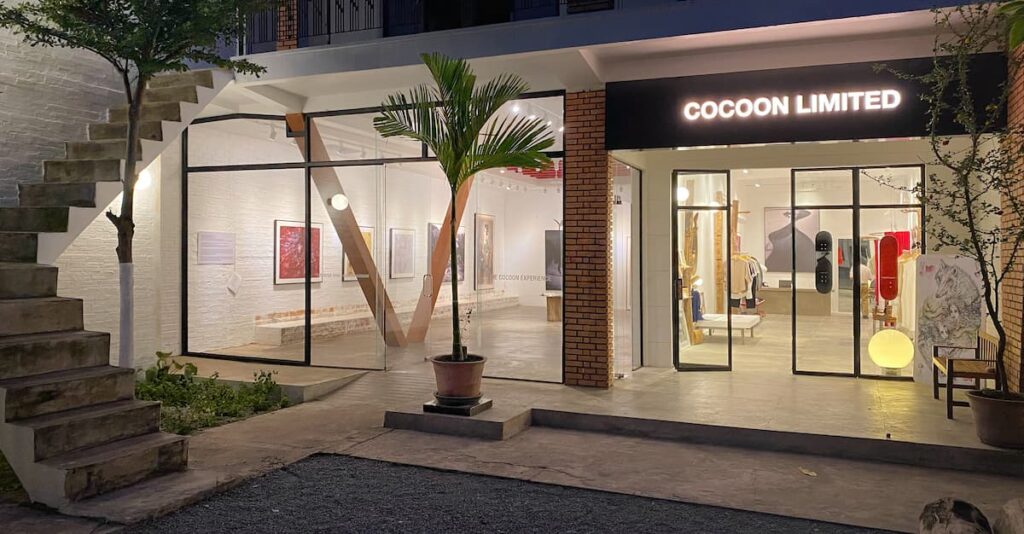 Lastly, Cocoon Limited cultivates a sense of community. It goes beyond being a retail space, encouraging individuals to come together, express themselves, and build connections. Through engaging events and workshops, the boutique creates an inclusive environment that celebrates the fusion of skateboarding, art, and fashion.
If you're passionate about skateboarding, art, or fashion—or perhaps all three—Cocoon Limited invites you to get involved:
Visit the boutique, where you'll find a carefully curated selection of products tailored to those who share your passions.
Participate in the diverse range of events hosted by Cocoon Limited throughout the year. These gatherings provide opportunities to meet like-minded individuals and immerse yourself in the creative community.
Consider volunteering at Cocoon Limited. By lending a hand during events and projects, you can contribute to the growth of the community while making a positive impact.
Cocoon Limited is an inclusive space open to everyone. Whether you're an aspiring skateboarder, an artist seeking inspiration, a fashion enthusiast, or simply someone looking to connect with like-minded individuals, Cocoon Limited welcomes you with open arms.
Contact Cocoon Limited directly through the contact form below: