A concept bar in Siem Reap with a local spirit, Scribe Bar at FCC Angkor organizes an open premiere party this weekend to launch their brand-new menu of creative cocktails
A haven for travelers
Adventurers and taste-seekers to discover Cambodian flavors and stories through locally crafted cocktails". That is the concept behind Scribe Bar, a spirited cocktail bar in Siem Reap that aims to distil the best of Cambodian mixology into edible stories with their new collection of creative cocktails.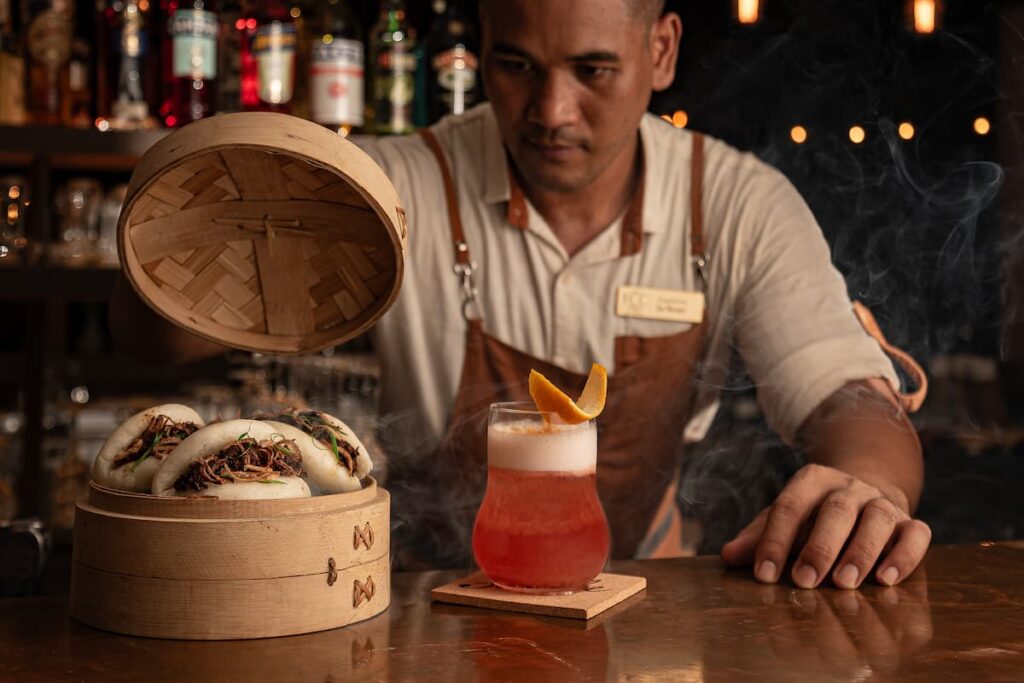 If you are wondering which the best places for cocktails in Siem Reap are, you must know that there is much more than Pub Street in the city. Although there are good options in the more crowded areas that surround Pub Street, some of the most charming bars in Siem Reap are in slightly quieter areas. Just as the newly launched signature cocktail bar Scribe at FCC Angkor by Avani, that is having a premiere open party this weekend.
Advantages of Scribe
Lushly secluded from noisy Pub Street, yet right at the city center and only a few steps away from the Royal Palace, Scribe Bar sits in front of Siem Reap river at FCC Angkor by Avani Hotel's historical building, that is itself a quite interesting spot in the city.
"Each cocktail is created by our mixologist after a story that inspires us and is related to the history of the building, which hosted many writers and journalist that created the Foreigner Correspondents Club. Scribe is our way to allow guests to imbibe the Hotel's rich history and enjoy a different experience that goes beyond a cocktail" – says Jacques, General Manager of the hotel and sommelier, who is determined to offer one of the best spirits' lists of Siem Reap.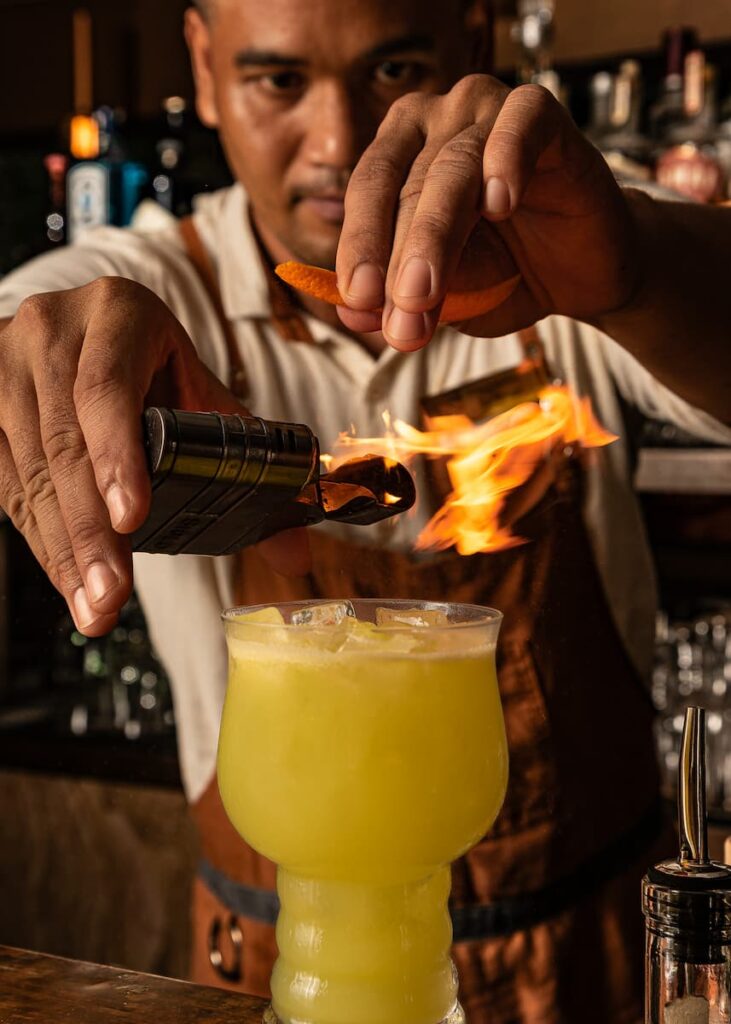 And that starts with the best local spirits, from gin to rum, that are a key part of the wide spirit's offer at this relaxed al fresco bar in Siem Reap riverside. "Besides placing Cambodian mixology on the map, we want to make our cocktails as sustainable as possible. Cambodian premium spirits are the perfect go for us, since these brands are making incredible spirits" – explains Krisna, the mixologist behind the bar.
To see Krisna, the mixologist, and his team of baristas shake and serve their creations is part of the experience. It is always a good option to ask them for advice at the bar, or to just jump into the menu and go for their catchy Pretty Writer or The Lover.
You can accompany this charming Siem Reap bar's story-driven drinks with tasty bar bites, also new additions to a well-rounded and reasonably priced menu full of original creations, almost always with a local touch.
All of these makes Scribe one of the best places for cocktails in Siem Reap in our opinion. Worthy to stop by after a long day visiting the Temples, whether you are looking for a relaxing evening or an upbeat end to the day.
Contact details
Scribe at FCC Angkor
Pokambor Ave, Krong Siem Reap –
Google Maps
+855 63 760 280 / +855 86 214 666