Discover exotic fruits, fashion, souvenirs, artwork and various products by visiting a traditional local market! Conveniently located, Siem Reap has several to choose from.
Engage the locals, absorb the atmosphere and enjoy negotiating prices with sellers. (Tip: You can usually barter down to about half of their starting price…) Whilst there, experience a wide range of colours and flavours from the fruit and vegetable stalls, and taste some of the finest street food available.
Phsar Chas (The Old Market)
The Old Market, located between Pub Street and the riverside, is truly the heart of Siem Reap. As the most popular and central market, it is frequently visited by both tourists and locals. Many locals, expats and businesses buy their fruit and vegetables here. Average English is spoken here.
What you'll see: Cooked food, herbs and spices, raw meat, fruit and vegetables, souvenirs, local crafts, DVD's, clothes, shoes, jewelry, hair and makeup salons, artwork;
How to get there: $1-$2 by tuk tuk, one-way from most central hotels;
Opening hours: Mon-Sun, 8am-6pm;
Phsar Leu (The Upper Market)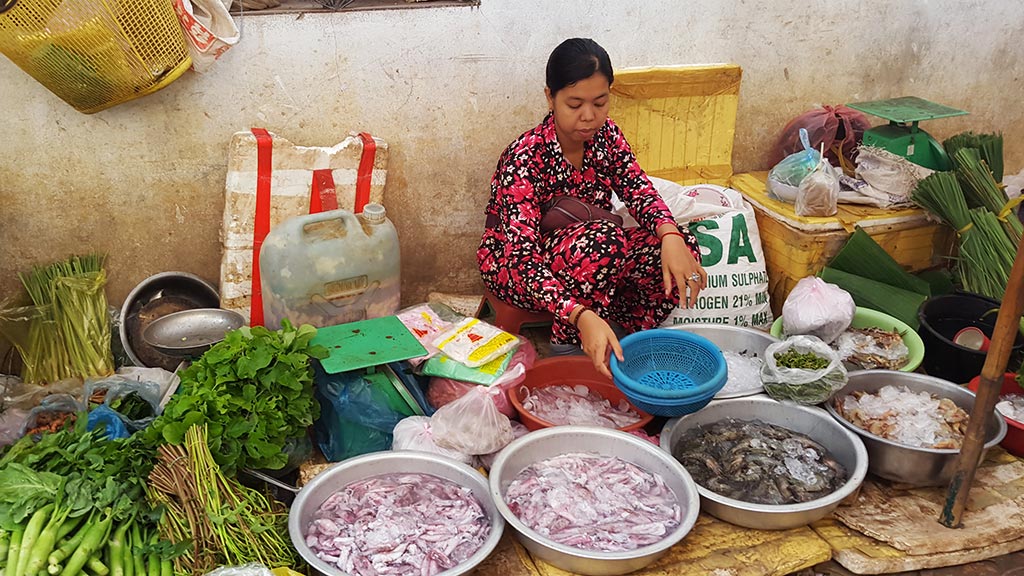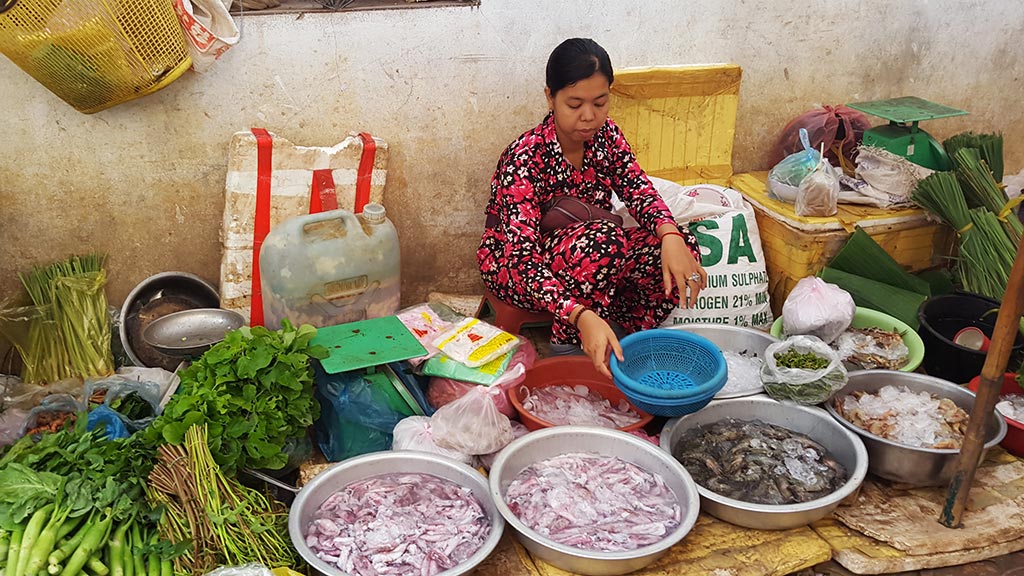 Phsar Leu (in full Phsar Leu Thom Thmey) is the biggest market in Siem Reap, and likely the most authentic. It is located on National Road 6, on the way to Phnom Penh, about 3km from the center. Usually crowded on the outside, it attracts mostly locals looking for the cheapest prices. Almost no English is spoken here.
What you'll see: Raw meat, fruit and vegetables, local snacks, plastic wears, phones and electronics, clothes, shoes, toiletries, beauty and makeup, jewelry.
How to get there: $4-$6 by tuk tuk, return from center;
Opening hours: Mon-Sun, 6am-6pm;