Artisans d'Angkor are a Siem Reap based workshop for underprivileged Khmer people to learn new skills in order to improve their own futures. Their Carving and Painting Center, and Silk Farm offer amazing opportunities to these people, and the workshops are also available for tourists to visit!
Artisans d'Angkor was created in an attempt to try to revive ancient Khmer arts & crafts, and are dedicated to the preservation of traditional Khmer skills in silk production, stone and wood carving, to lacquering and painting. All of these workshops are available, for free, to anybody interested to visit and discover how many of Cambodia's most beloved souvenirs are made.
Carving and Painting Center
The "Les Chantiers Ecoles" is a school specialized in teaching craftsmanship in wood and stone carving techniques. They also have a program that teaches youngsters the skill of lacquer painting. The school was established in 1992 and has as purpose to train young people between the age of 18 and 25 and to help them to provide a living. Most of them come from poor families of the rural areas. They receive six months of training, and after that, are offered another six months to refine their skills, working in one of the centers.
Location: Stung Thmey Street, walking distance from Old Market / Pub Street area
Entrance Fee: Free
Opening hours: Mon-Sun, 7:30am – 6:30pm
Angkor Silk Farm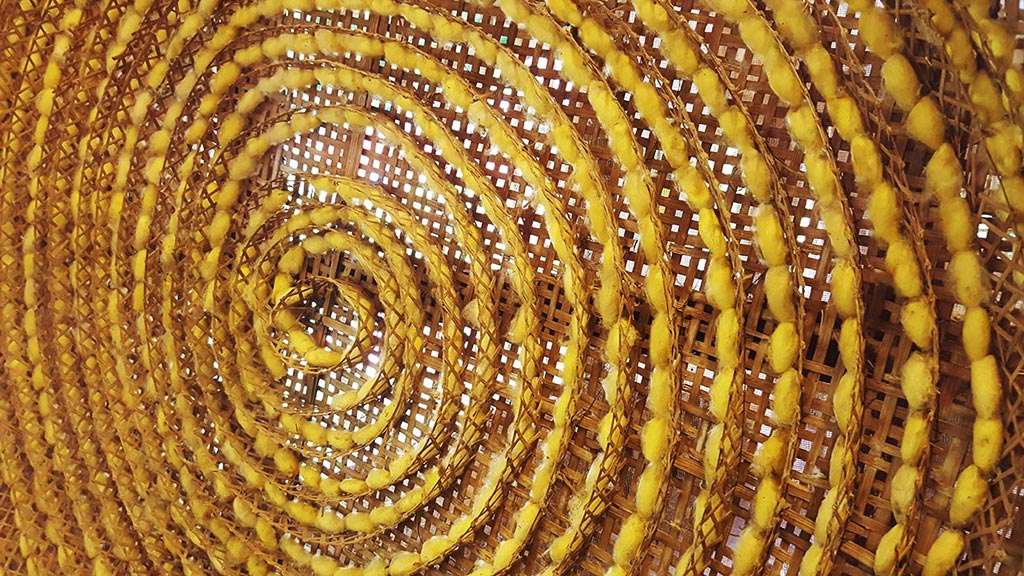 Artisans d'Angkor also has a Silk Farm, which you can visit! During a tour, you will witness the process of producing fine silk. Starting from the beginning, they explain how to care for a mulberry tree, introduce you to the silkworm, and allow you to see the silk being woven, all the way up until the final product is ready to sell. Although a relentlessly time consuming job, the staff are able to produce some of the finest silk available on the Cambodian market, all before your very eyes.
Location: National Road 6 past airport. 16 km from center.
Free shuttle bus from Artisan d'Angkor at 9:30am and at 1:30pm
Entrance fee: Free
Opening hours: Mon-Sun, 8:00am to 5:00pm
Artisans d'Angkor Shop
There is also a shop at both locations of Artisans d'Angkor, where you can buy the carved statues, paintings and silk products. You will find clothes, cushions, scarfs and many other items made of fine, pure silk. Profits made go back into the school, to give more young adults the opportunity to follow the training course.
Products are also sold online, and they accept commissions for unique pieces.