Discover the best places to shop for unique gifts and souvenirs in Siem Reap! Our curated list features a selection of shops with one-of-a-kind products that are perfect for gifts or as a memento of your trip. From handmade jewelry to traditional Cambodian art, our list has everything you need for a memorable shopping experience.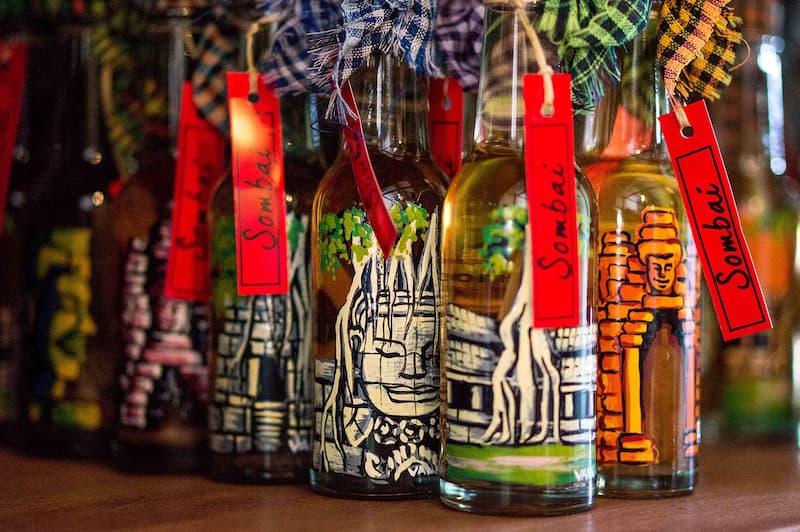 Find the perfect souvenir or gift at Sombai Liqueur! At Sombai, you can find home-made liqueurs and artisan products in a stunning Khmer house, as well as a curated souvenir shop. You can taste 11 different liqueurs and 5 alcoholic jams, and pick your favorites to take home as souvenirs or gifts for your loved-ones.
Sombai Liqueur offers more than just home-made liqueur and artisan products. They also invite you to join their cocktail class where you can learn how to make your own drinks with their delicious liqueurs. This is a fun and interactive way to spend two hours and unleash your creativity. You'll leave with new skills and recipes to impress your friends.
Don't miss this unique opportunity to taste and create amazing cocktails. Book now and join the fun!
Discover authentic Cambodian arts and crafts at the Fair Trade Village, a handicraft center showcasing handmade products from over 20 handicraft enterprises and hundreds of artisans across Cambodia. You won't find any mass-produced items here, as this is the only permanent space exclusively retailing genuine Cambodian-made handicrafts. Plus, all products are certified by the Angkor Handicraft Association, so you know you're getting the real deal.
But the Fair Trade Village isn't just a shopping destination – it's a place where you can make a positive impact on the local community. By purchasing authentic Cambodian handicrafts, you'll be helping to preserve ancient skills and supporting the social and economic development of local villagers and handicraft families.
And the shopping experience is just the beginning. Some items are even handmade on-site, giving you a firsthand view of age-old techniques and skills unique to local communities. The friendly and relaxed atmosphere encourages visitors to spend time learning about Khmer artistry. Plus, the Fair Trade Center offers additional services like overseas shipping and wholesale orders.
Satcha is a unique center in Cambodia that provides a platform for local artisans to showcase their traditional knowledge and contemporary designs. The center is dedicated to incubating these talented artisans and transmitting their skills over time. Satcha aims to have a sustainable social, economic, and environmental impact.
The center features six workshops constructed entirely with Cambodian bamboo and accommodates over 50 artisans. Visitors have the opportunity to discover most of the arts and crafts know-how in Cambodia in one place. The workshops cover a wide range of specialties, including stone and wood carving, lacquer, painting, carpentry, jewelry, weaving, and sewing. Additionally, the center has a showroom with over 1000 Cambodian products and a coffee shop. Visitors can visit the workshops free of charge as Satcha is open every day from 8 AM to 7 PM.
Founded in 1999, Senteurs d'Angkor is a well-known brand in Cambodia, offering products inspired by the rich scents and flavors of this beautiful country. You can find a wide range of locally made products at Senteurs d'Angkor, including home fragrances, natural soaps, candles, spices and teas. It's the perfect place to buy a souvenir or gift for those who appreciate original and sustainable handicrafts that respect the traditions, nature and people of Cambodia.
Senteurs d'Angkor
2 Thnou Street, opposite Old Market
8.30am – 10.30pm, every day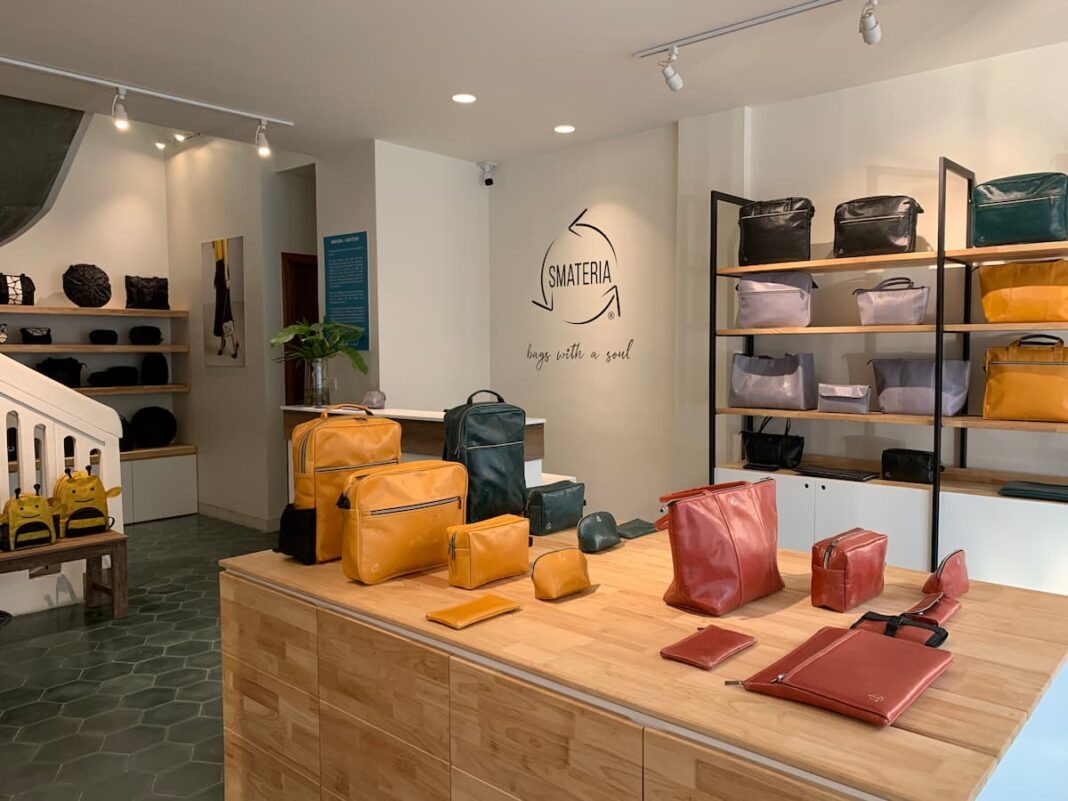 Smateria is a women-owned business established in 2006 by Jennifer Morellato and Elisa Lion, who shared passions for creativity, business, and sustainability. Elisa is a creative artist who constantly seeks ways to transform unique materials into extraordinary fashion pieces. The collaboration of Elisa's creative instinct and Jennifer's plan to initiate a business that empowers Cambodians worked wonders. After prototyping the first few bags, Elisa and Jennifer took the entrepreneurial plunge to transform the ideas into a sustainable, ethical brand dedicated to creativity, positivity, and style.
Smateria
Preah Sangreach Tep Vong St –
Google Maps
Everyday from 10am – 6pm
+855 63 964 343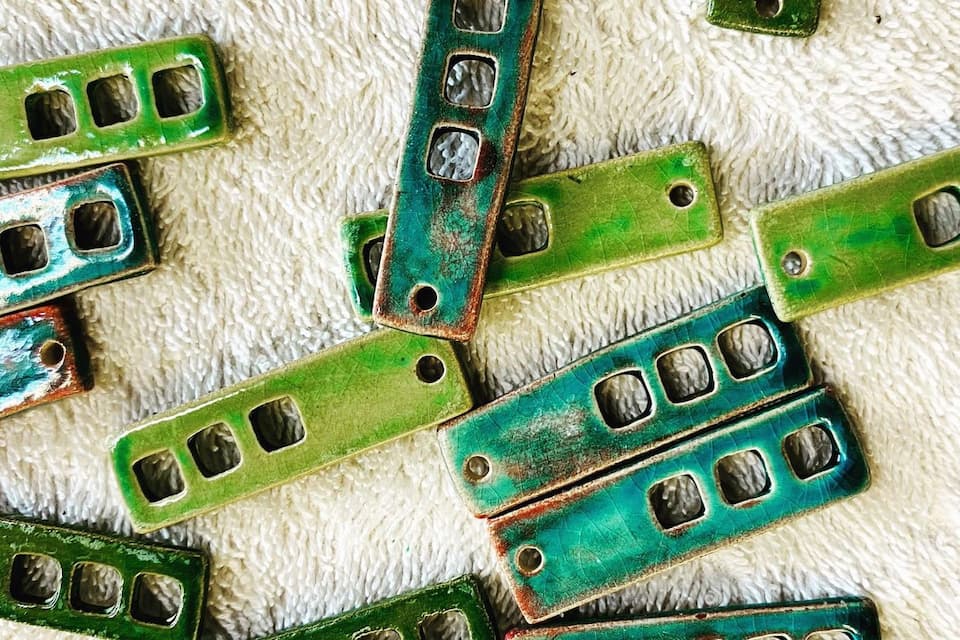 Claycult is a social enterprise that produces handmade ceramic beads and jewelry. Founded in 2011 by an Australian ceramicist, Claycult employs and empowers local artisans who craft exquisite necklaces, bracelets, earrings and more, using locally sourced clay, kilns, and glazes. Claycult reflects the rich culture and colors of Cambodia in its unique and timeless designs.
Claycult
Old Market, Riverside
9am – 9:30pm, Tuesday – Sunday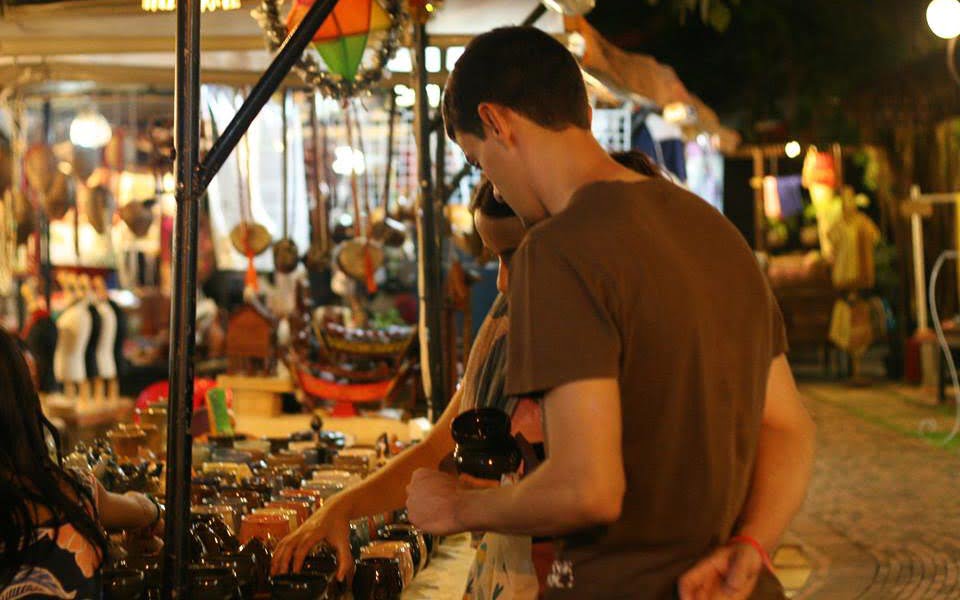 The Made in Cambodia Market brings together the most exciting examples of craftsmanship in Cambodia today. Internationally-recognised artisans and designers participate, including Saomao, Rehash Trash, Friends International and many more. Shoppers can purchase fine quality artisan products and luxury goods, and in doing so support a new generation of talented craftspeople, through development of skills and direct income. Regular live entertainment and artists workshops add to the vibrant and interactive atmosphere here, where the range of cafés, restaurants, and boutique shopping options makes it a one-stop shopping and leisure destination.
Made in Cambodia Market
Oum Khun Street
12pm – 8pm, every day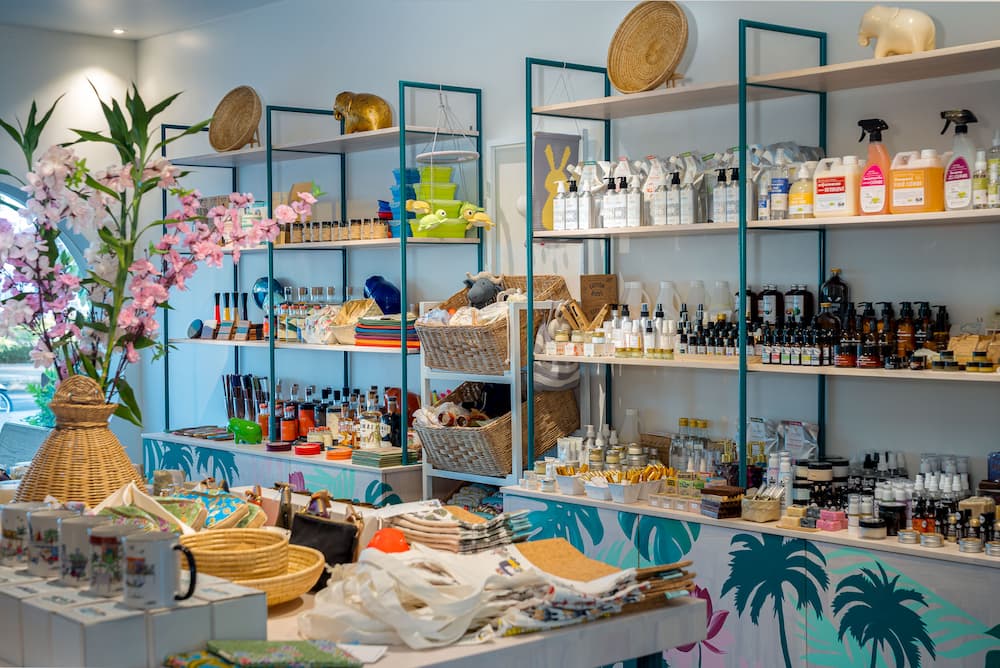 Satu Concept Store With a charming riverside location, SATU Concept Store opened in March 2022 bringing together a collection of products from 60+ Cambodian brands. Products are sourced from all over Cambodia and there is something for everyone: blessing bowl candles, postcards, Kampot pepper, prints from local artists, rum, vodka and gin from Cambodian craft distilleries, rattan bags, handmade toys, kimonos, jewellery, and more. With a focus on high quality and craftmanship, it's a great place to shop for gifts and souvenirs to bring home.