There are a few wildlife sanctuaries in and near Siem Reap that you can visit to see some of Cambodia's unique wildlife up close and in a responsible way:
The Angkor Centre for Conservation of Biodiversity
The Angkor Centre for Conservation of Biodiversity (ACCB) has as mission to conserve Cambodia's natural habitat. The ACCB's key tasks are research and environmental education, but also wildlife rescue, breeding and reintroduction of endangered species.
Wildlife Rescue and Rehabilitation
Most animals in the rescue centre come from illegal trade. These animals get checked for injuries and diseases, usually followed by a quarantine to start the recovery process and avoid the transmission of diseases. After sufficient recovery time, the animals are ready to be released again in their natural habitat.
Conservation and Breeding of Threatened Species
Animals that are not fit to be released or belong to an endangered species may be transferred to the breeding section. This with two goals in mind: establishing a population of the endangered species in captivity; Or to produce offspring for later reintroduction;
Environmental Education
It's important to involve and educate both locals and tourists about environmental conservation and the issues facing Cambodia's wildlife. The ACCB tries to do this be setting up seminars and workshops; information sessions at schools and rural villages and setting up eco-tourism projects.
Visiting the Angkor Centre for Conservation of Biodiversity
The ACCB is located at the historical site of Kbal Spean, 42km northeast of Siem Reap, which is about an hour's drive by tuk tuk. To minimize stress for the animals, visiting hours are limited to two guided tours daily, from Monday to Saturday, at 9am and 1pm sharp. A tour lasts approximately 1h30min. Being a registered non profit organisation, the ACCB requests a minimum donation of $3 USD a person. All donations received go directly to food and treatments for the animals.
Prek Toal Bird Sanctuary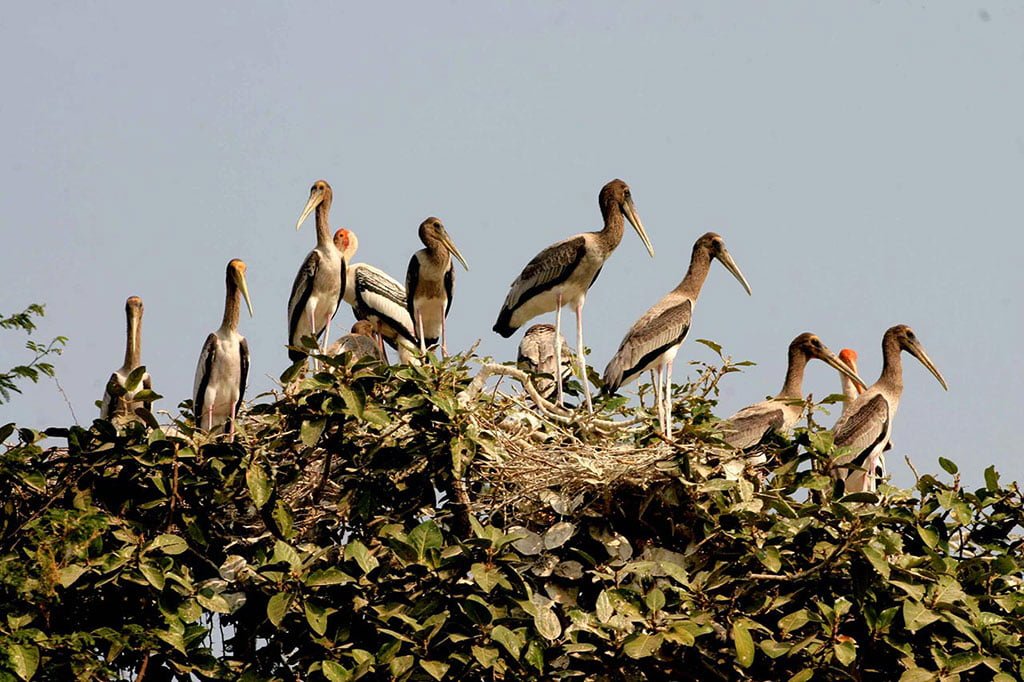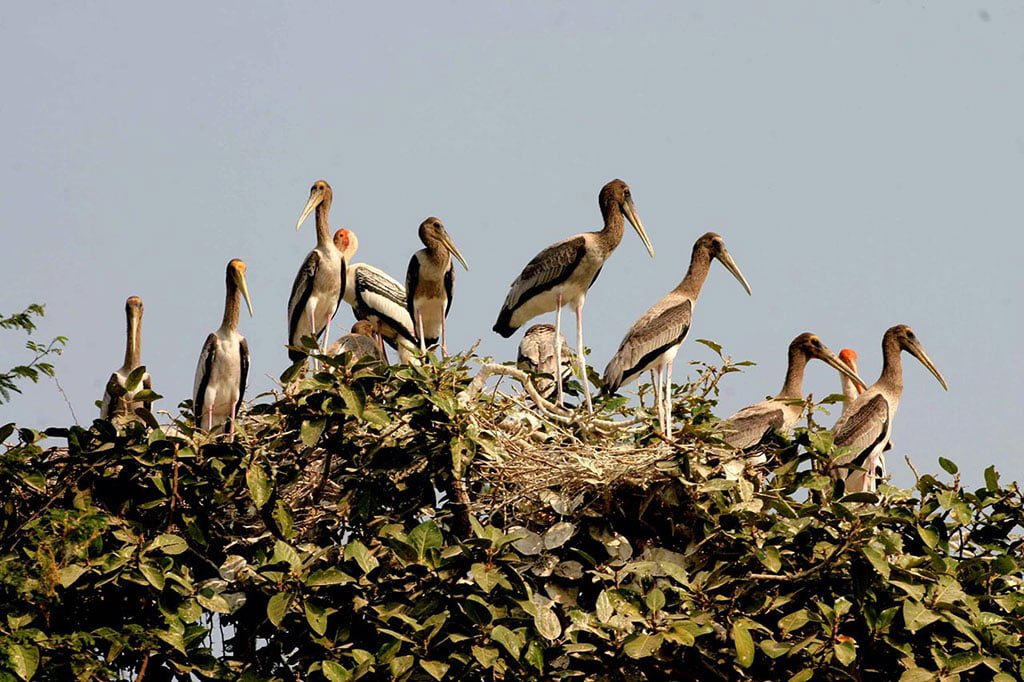 The Tonle Sap Lake, and more in particular the area at its northwest tip around Prek Toal floating village is famous for its bio diversity and its large population of water birds. The bird sanctuary is home to dozens of rare species like Black-headed Ibis, Spot-billed Pelican, Greater and Lesser Adjuncts, Painted Stork, Milky Stork, Grey-headed Fish Eagle and many others.
The best time to visit Prek Toal is in the dry season, from December to May, due to the arrival of migratory birds. Get there by boat from Chong Kneas village, located 15km east of Siem Reap. The boat trip from Chong Kneas to Prek Toal takes about 2 hours.
Basic accommodations is available at Prek Toal, giving you the opportunity to enjoy the sunset and sunrise on the next day. We recommend to book your trip via a specialized tour agency like the Sam Veasna Center which has an office in Siem Reap.