Surrounded by centuries-old trees and lush tropical flora, FCC Angkor offers 80 well-appointed, modern rooms decorated with thoughtful Khmer touches, two saltwater pools, a holistic spa and fitness centre, multi-functional meeting rooms, AvaniKids, The Mansion Restaurant and outdoor Scribe Bar.
Where old world charm meets stylish modernity
Nestled in the heart of Siem Reap, Cambodia, FCC Angkor by Avani stands as a testament to elegance and tranquillity. This iconic boutique hotel, with its rich history and contemporary charm, offers a captivating blend of modern comforts and traditional allure. From its breathtaking architecture to its impeccable service, FCC Angkor by Avani is a haven that embodies the essence of Siem Reap, making it the ideal choice for discerning travellers seeking a remarkable stay in this enchanting city.
With its seamless fusion of old-world charm and contemporary sophistication, FCC Angkor by Avani showcases a myriad of key features that set it apart. The hotel's stunning colonial-era architecture transports guests to a bygone era, while the modern amenities provide the utmost comfort. The elegantly appointed rooms and suites are designed to reflect the hotel's rich heritage, boasting stylish furnishings, luxurious fabrics, and an inviting ambiance. The lush tropical gardens and a sparkling saltwater swimming pool offer a serene oasis, inviting guests to unwind and rejuvenate amidst the vibrant beauty of Siem Reap.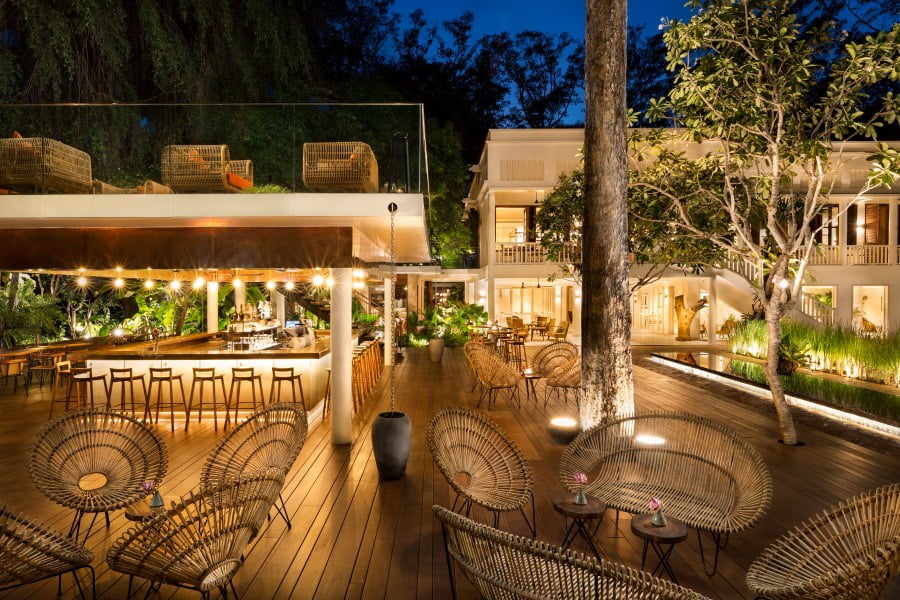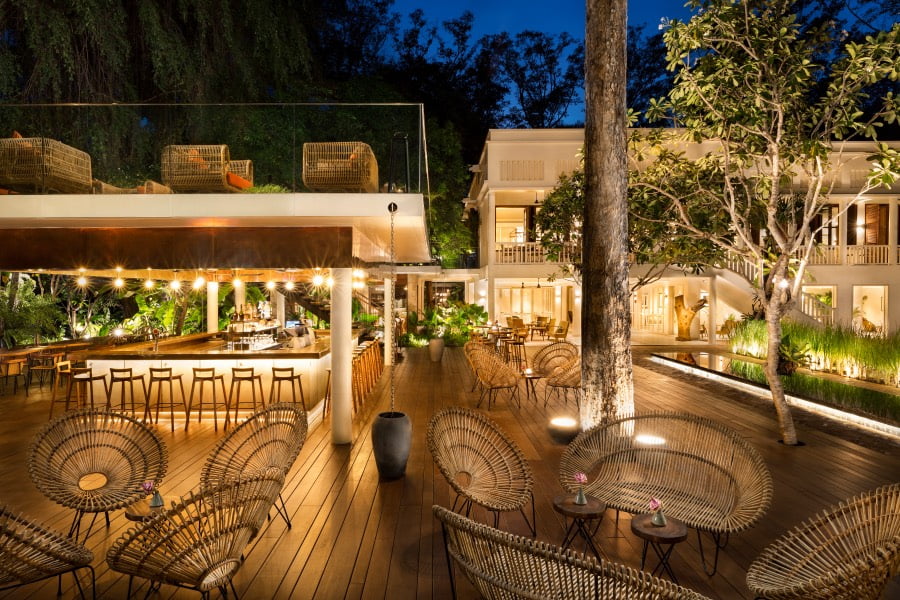 Advantages of Staying at FCC Angkor by Avani
Choosing FCC Angkor by Avani as your accommodation in Siem Reap offers a plethora of advantages that guarantee an exceptional stay. First and foremost is the hotel's unparalleled location. Situated just a stone's throw away from the UNESCO World Heritage Site of Angkor Wat, guests have convenient access to explore the awe-inspiring ancient temples and witness captivating sunrises over these architectural marvels. Additionally, the hotel's proximity to the bustling Old Market and the vibrant Pub Street ensures that guests can immerse themselves in the local culture, savor delicious Khmer cuisine, and experience the city's vibrant nightlife.
Furthermore, FCC Angkor by Avani prides itself on its exceptional service. The staff, known for their warm hospitality and attention to detail, go above and beyond to cater to the needs and preferences of each guest, ensuring a personalized and memorable experience. Whether it's arranging temple tours, recommending hidden gems in the city, or assisting with any requests, the staff's commitment to excellence ensures that every moment of your stay is flawless.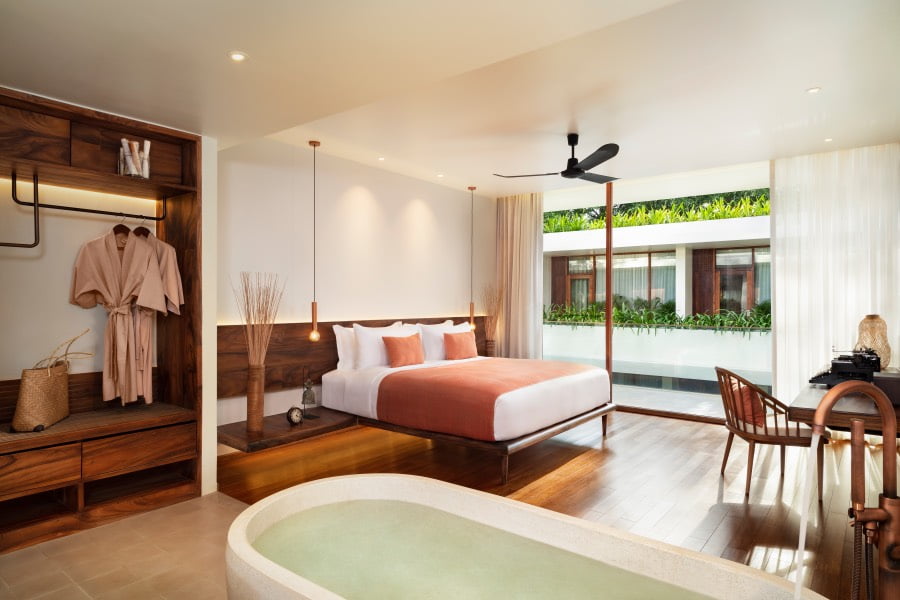 The ambiance at FCC Angkor
Is nothing short of enchanting, the hotel exudes a refined yet relaxed atmosphere, where history seamlessly intertwines with contemporary luxury. As you step through the doors, you are greeted by an air of tranquillity, enveloping you in a sense of calm. The lush greenery, fragrant blossoms, and soothing sounds of nature create an oasis of serenity amidst the bustling city. Whether lounging by the pool, indulging in a sumptuous meal at the restaurant, or simply unwinding in the comfort of your room, the ambiance at FCC Angkor by Avani offers a harmonious retreat from the outside world.
In conclusion, FCC Angkor by Avani stands as a captivating sanctuary that effortlessly blends timeless elegance with modern sophistication. From its remarkable architecture to its impeccable service, every aspect of this boutique hotel reflects the rich heritage and enchanting beauty of Siem Reap. With its ideal location, outstanding amenities, and serene ambiance, FCC Angkor by Avani ensures an extraordinary stay that will create lasting memories for discerning travellers seeking a remarkable experience in this enchanting city.
The highlights:
80 rooms and suits
Pet-friendly – please see policy
Pool, gym and spa
15 minutes from Angkor Wat
20 minutes from Siem Reap International Airport
The calm spot in the center of Siem Reap
Riverside walk
Contact details
FCC Angkor by Avani
Pokambor Ave, Krong Siem Reap –
Google Maps
+855 63 760 280 / +855 86 214 666