A Siem Reap Hotel with a Serious Take on Wellness
Discover this hidden gem in Siem Reap where wellness takes center stage – Navutu Dreams, a magnificent hotel with a serious commitment to your well-being. Nestled just a short drive away from the iconic Angkor Wat and other must-see attractions, this tranquil sanctuary is the brainchild of three Italian visionaries. Their previous triumph, the highly acclaimed Navutu Stars Resort in Yasawa, Fiji, sets the stage for their latest masterpiece.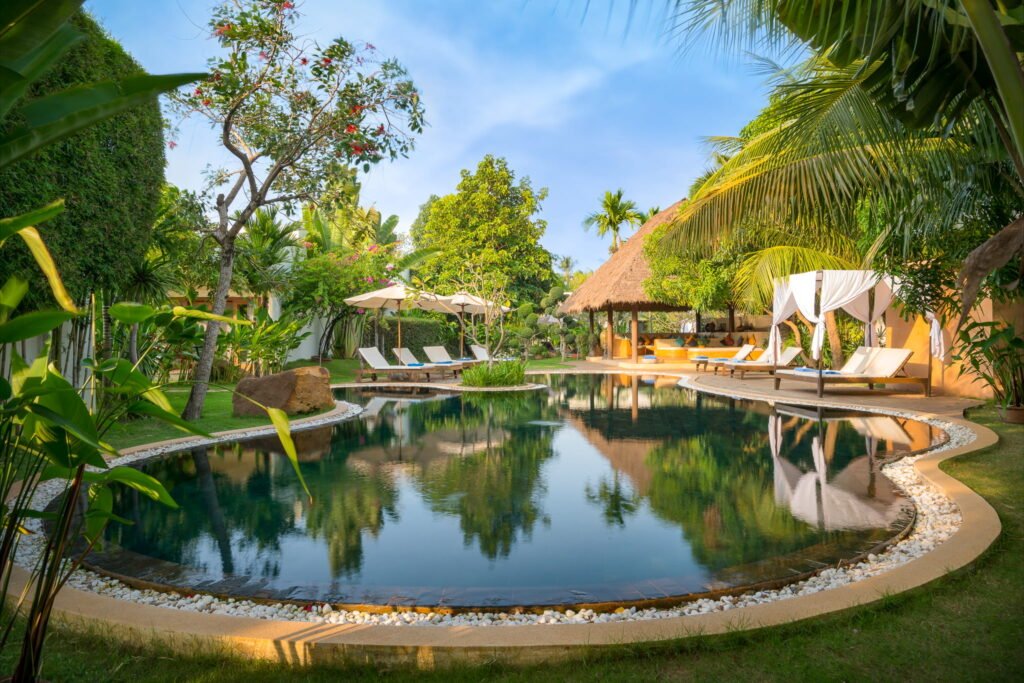 Navutu Dreams stands alone as the only upscale resort and wellness retreat in Siem Reap, Cambodia's enchanting "Temple Town." Since its inception in 2012, the resort has dedicated itself to providing guests with rejuvenating holidays and revitalizing retreats. Spanning over a sprawling hectare and a half, Navutu Dreams boasts lush gardens, meticulously maintained to perfection, along with 28 luxurious guest rooms and suites. Dive into the refreshing embrace of three sparkling swimming pools, dine at the open-walled restaurant, and discover bliss in two fully equipped yoga studios. For the ultimate wellness experience, immerse yourself in the spa and wellness center, where you can unwind, find your inner peace, and focus on self-care.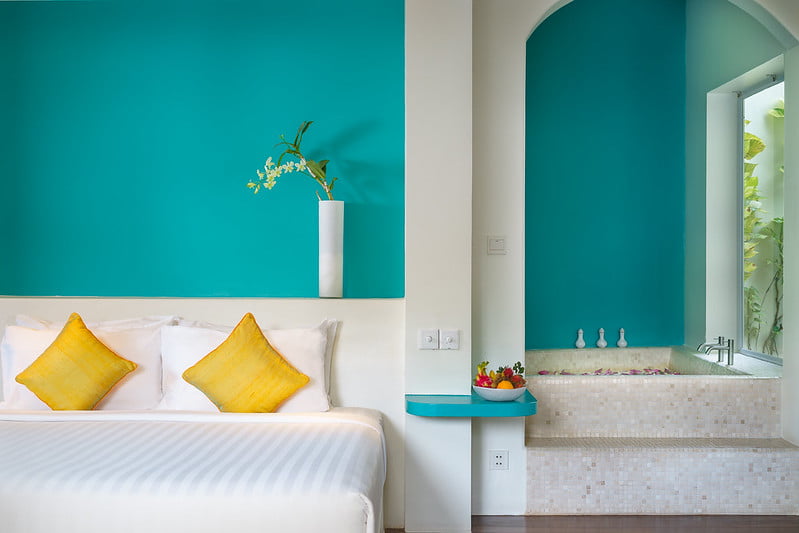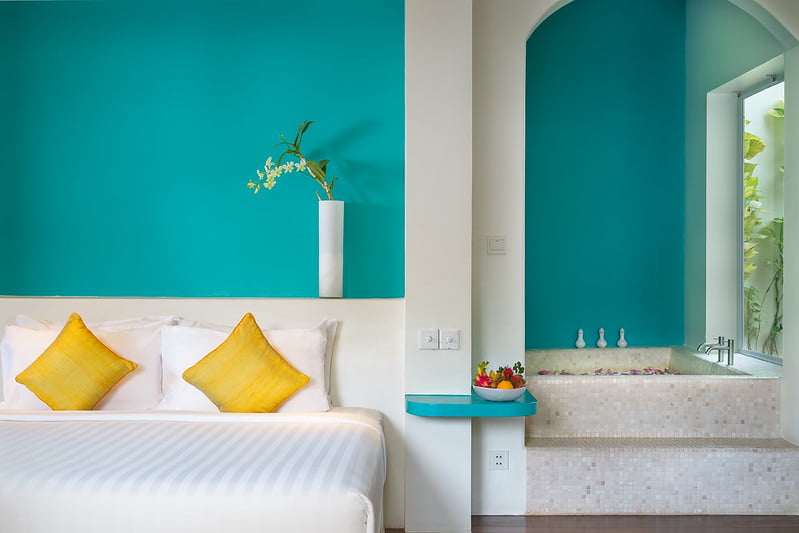 For families seeking a relaxing and chill atmosphere
Navutu Dreams offers a unique and beneficial experience. The spacious and luxurious guest rooms and suites also provide a comfortable and serene environment for families to unwind and reconnect. The chill and relaxed atmosphere at Navutu Dreams allows families to escape daily routines and truly re-connect and immerse themselves in a peaceful oasis. The lush gardens and meticulously maintained surroundings create a tranquil ambiance, offering a sense of serenity for both parents and children. The resort's family pool provides a refreshing and enjoyable space for families to splash, play, and bask in the sun. Parents can take advantage of the resort's wellness facilities, such as the spa and wellness center, to indulge in much-needed self-care and rejuvenation. Meanwhile, children can explore the safe and inviting surroundings of the resort, have fun trying a cooking class with the resort's chef, attend ballet and circus classes at the resort and engage in outdoor activities and discover the wonders of nature.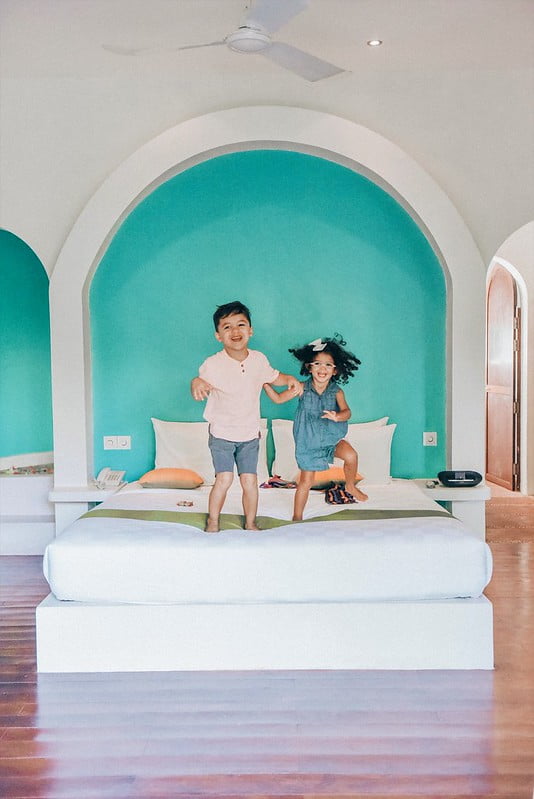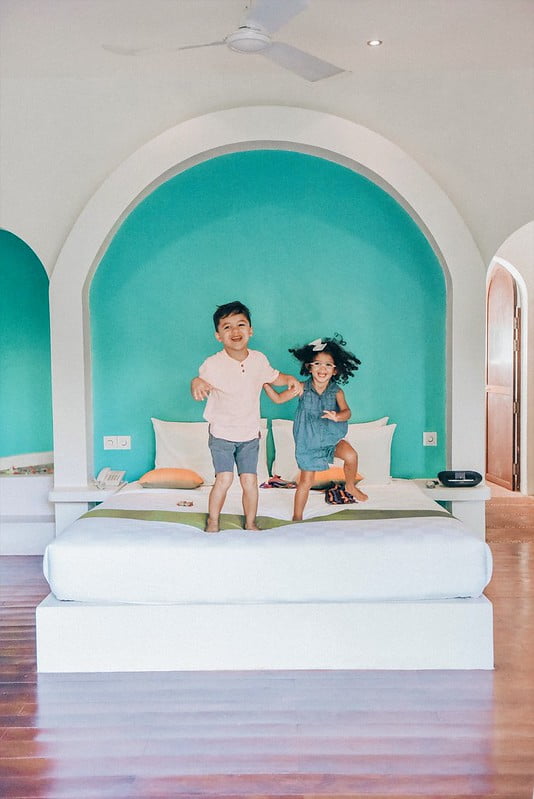 Siem Reap's exclusive resort and wellness retreat, offering a serene and chill atmosphere.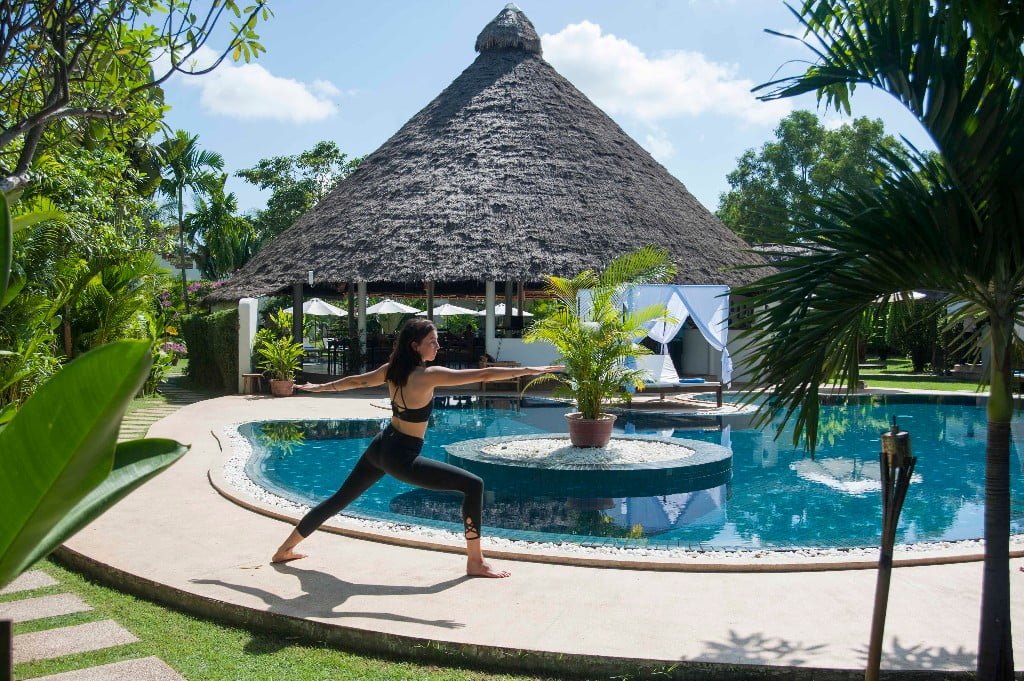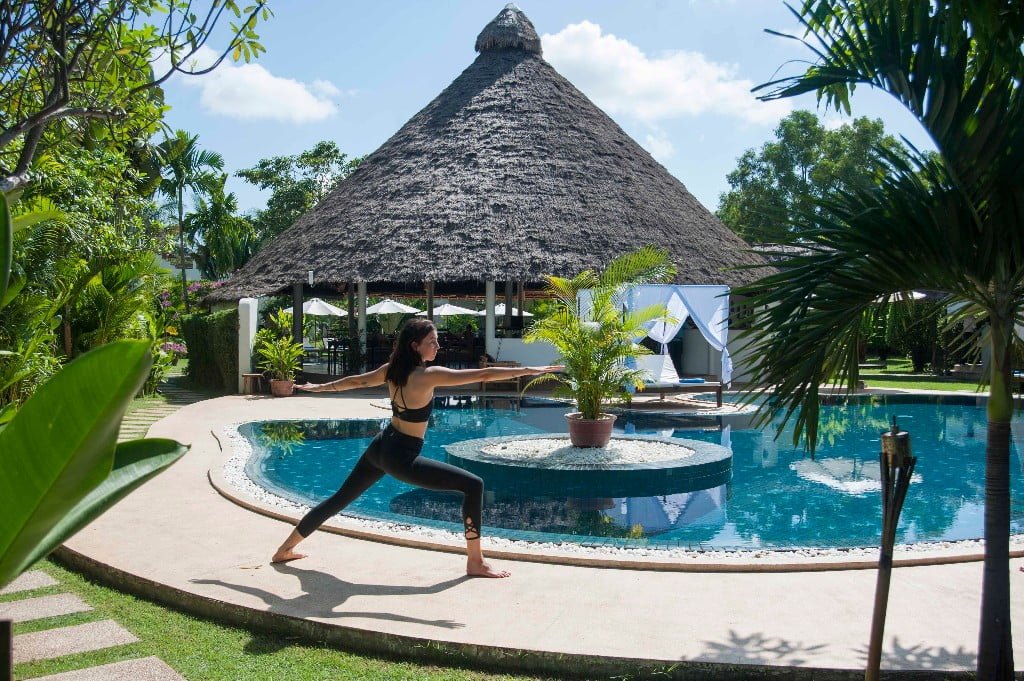 Indulge in the sheer bliss of Navutu Dreams Siem Reap, where poolside relaxation awaits.
Seeking an inspiring sanctuary for your yoga and wellness retreats? Look no further. Navutu Dreams is the unrivaled leader in wellness travel in Cambodia, housing Honeycomb Spa and Samadhi Yoga Center. This extraordinary wellness center features unique recipes for scrubs, facials, and therapeutic massages, inspired by the resort's profound expertise in the South Pacific, two remarkable yoga shalas (among the best in Siem Reap), and a healing atelier offering acupuncture, cupping, mind-body healing sessions, energy healings, chakra balancing and more. A team of dedicated wellness experts is on hand to guide you through a diverse array of yoga classes and exceptional health programs, including detox of the body, mind detox, invigorating yoga holidays, and nature-based fitness retreats.
"For yoga enthusiasts, Navutu Dreams is a true haven."
Navutu's Samadhi Yoga Shala proudly offers a wide selection of classes on their monthly schedule with 2 daily yoga classes (Hatha, Vinyasa, Ashtanga, Yin, Aqua Yoga, Restorative etc…) provided by our resident yoga teachers and weekly workshops by visiting teachers and practitioners.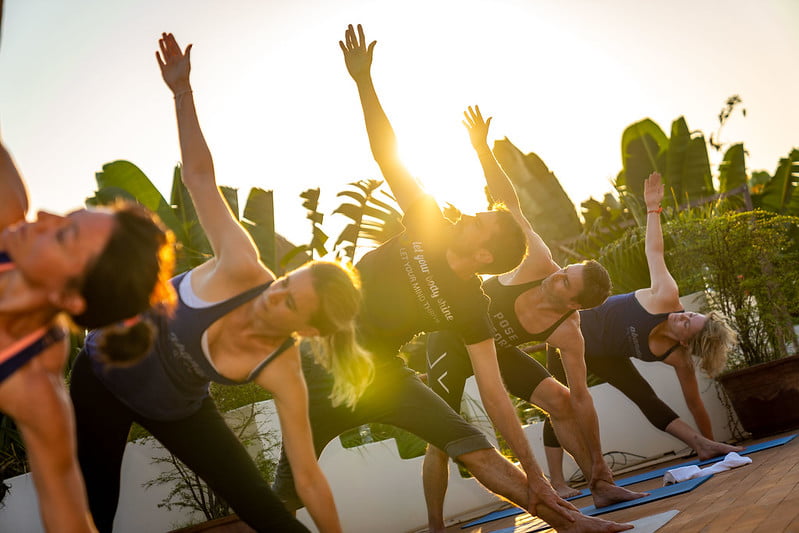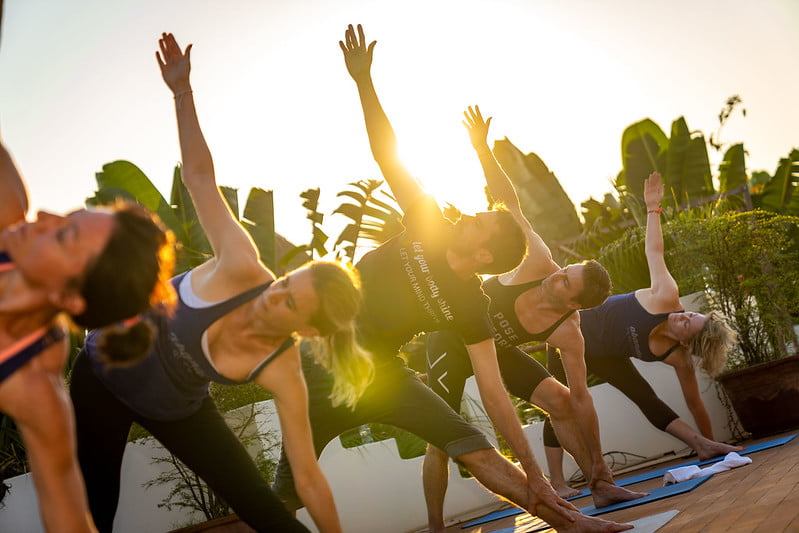 Experience authentic activities influenced by the vibrant local life during your stay at this remarkable Siem Reap resort. Engage in destination-inspired wellness activities, such as Pranayama and Meditation on sacred temple grounds or indulge in the calming, guided walk of 'Forest Bathing' along selected paths in the Archaeological Park of Angkor.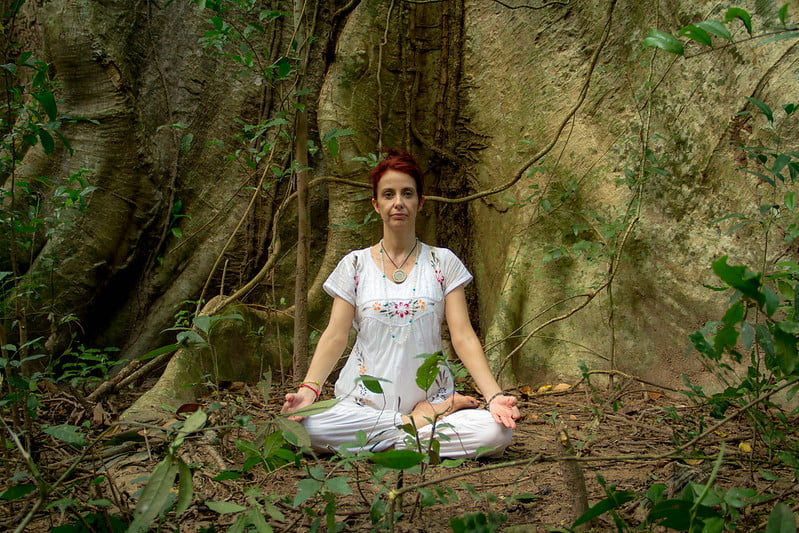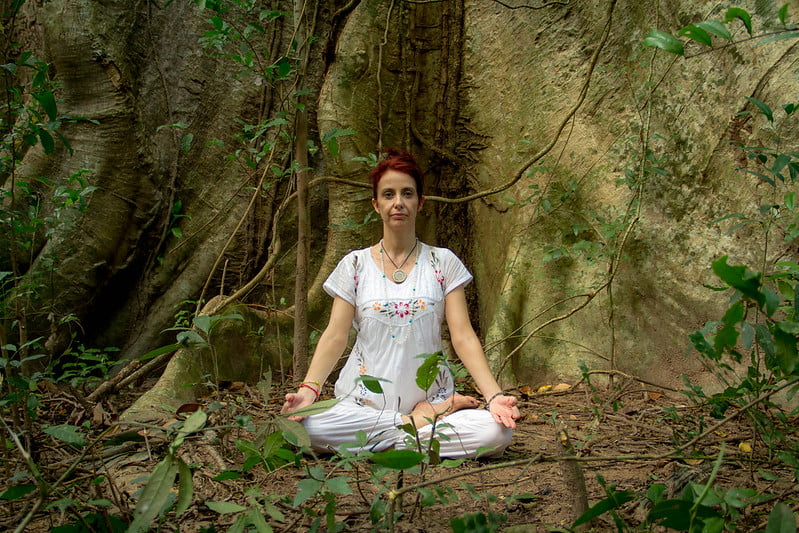 At Navutu Dreams, every moment is an opportunity for genuine discovery.
Prepare for a culinary journey like no other at Navutu Dreams' open-air thatched roof restaurant and bar, nestled in the heart of the resort amidst the serene gardens and pools. The restaurant offers a diverse menu featuring Khmer and Italian favorites, as well as contemporary international dishes. Whether you have a penchant for vegan or vegetarian delights, or if you simply appreciate good food, the specially crafted wellness menu will tantalize your taste buds. From delicious salads and wholesome soups to mouthwatering vegetarian dishes and detoxifying juices, homemade pastas, local delicacies, wood-fired pizzas, there is something to satisfy everyone's cravings.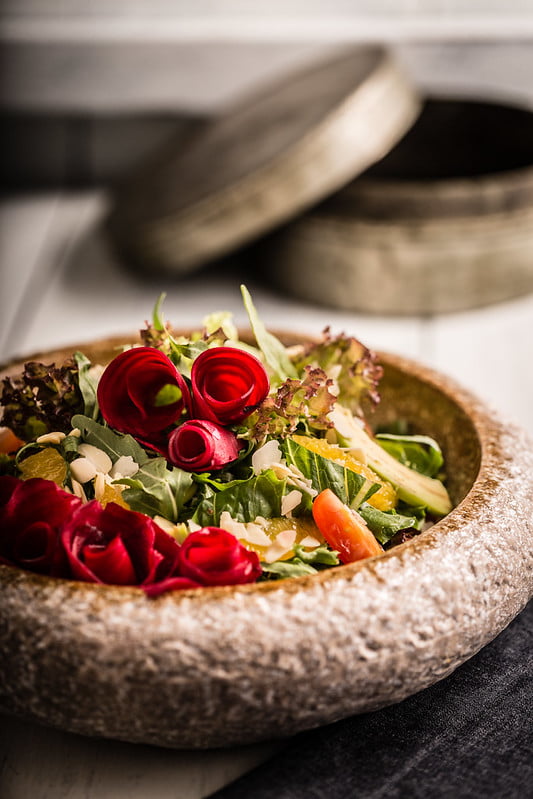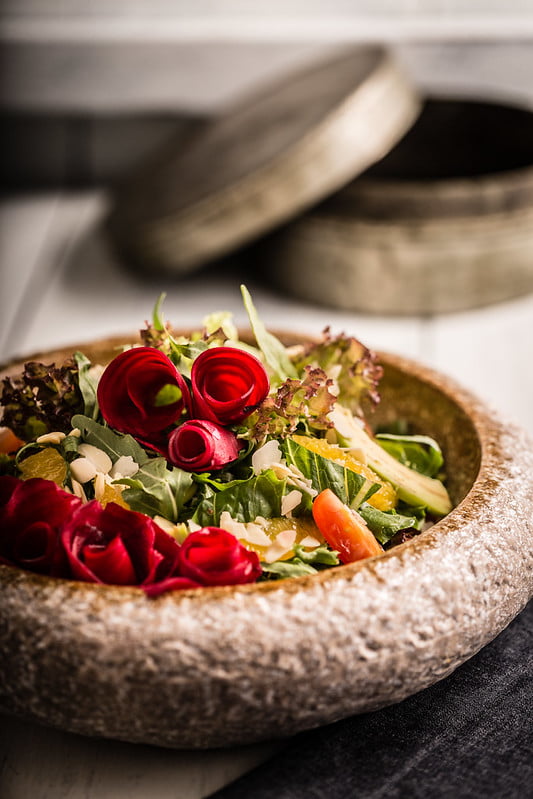 Indulge in the harmonious blend of Cambodian, Western, and wellness-inspired cuisine at Navutu Dreams.
The un-wavering dedication of Navutu Dreams Resort and Wellness Retreat to provide the finest retreats and wellness experiences has garnered recognition from esteemed publications such as Men's Health and Vogue Magazine. Leading wellness authorities, including Conde Nast Johansens, Leading Retreats of the World, and the Luxury Spa & Wellness Collection by the National Geographic Traveller UK, have also lauded the resort, cementing its status as Cambodia's premier wellness retreat in an upscale resort setting.
Contact Navutu directly through the contact form below: