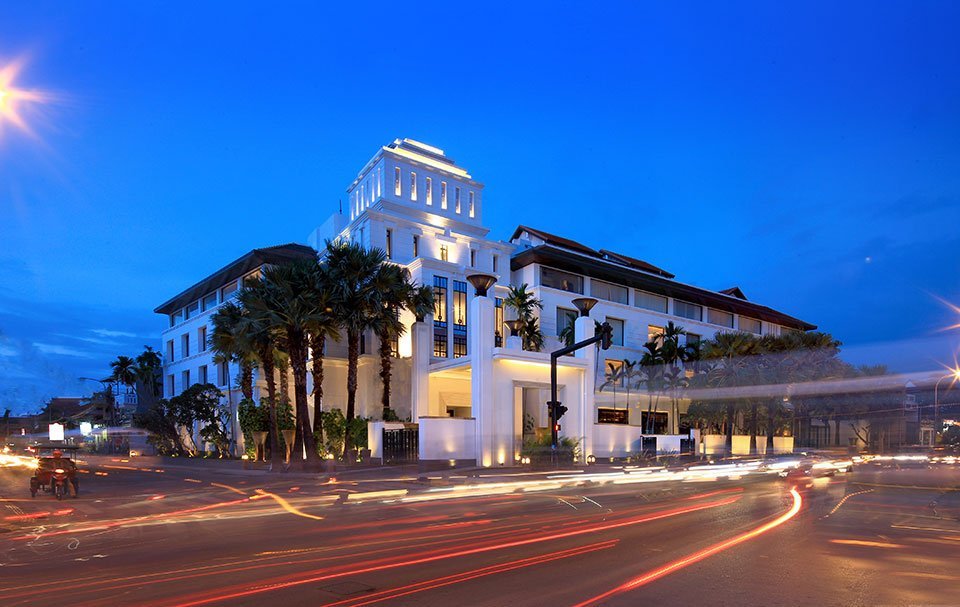 Located near the renowned twelfth century ruins of Angkor, a UNESCO World Heritage site, and in the heart of Siem Reap within walking distance of the city's high-end boutique shops, restaurants and bars, Park Hyatt Siem Reap offers contemporary luxury and an exquisite retreat for all travelers. The hotel's blend of refined interiors and graceful garden settings gives it an enlivening resort and residential feel. Facilities include a spa, three restaurants, two luxurious pools, fitness center, meeting spaces and outside catering options.

Unswerving in its luxurious ambience and showcasing peerless facilities in the city, host your meetings or events at the meeting venues on offer. The event venues combine chic decor with smart functionality highlighting inter-connecting spaces, modern technology and creative injections such as live coffee break station and tailor made set dining, The Gallery is an exceptional meeting and dining proposition for any events.

For the once-in-a-lifetime dining experience, the event team offers personalized service and warm Cambodian hospitality in tranquil surroundings and under the skylight of Angkor Archaeological Park. This unique temple dinner will create special memories you will cherish for years to come.

Also, check out Park Hyatt's Glasshouse…

Click here to unlock Park Hyatt Siem Reap's 2020 Valentine's offers.