Fancy a 360 degree view of the Angkor temple complex?
Angkor Balloon is a tethered helium balloon which allows you to witness Angkor Wat from a bird's eye-view and experience breathtaking sights of the temple's surroundings.
From sunrise to sunset enjoy the views of Angkor Wat, Phnom Bakheng, and West Baray. In clear-sky conditions, you will even observe the Tonle Sap Lake and Phnom Khrom. You will be able to take amazing pictures and bring home memories that last a lifetime! The balloon ascends to approximately 120m (394 feet) for a 10 to 15 minutes ride and can carry up to 30 passengers.
NO TEMPLE PASS REQUIRED!
Ticket Prices
Regular: US$20 per adult, US$10 per child below 12 years old, free for children below 6 years old.
Sunrise: US$25 per adult and US$15 per child below 12 years old. Free for children below 6 years old.
Special Local and Expat rates available upon proof of residency.
When Does Angkor Balloon Fly?
The balloon flies out from sunrise till sunset, depending on weather conditions. Generally, it's recommended to:
Fly in the afternoon from November to April
Fly in the morning from May to October
Or simply check the sky when you're in the area. If see you the balloon, you'll know they're flying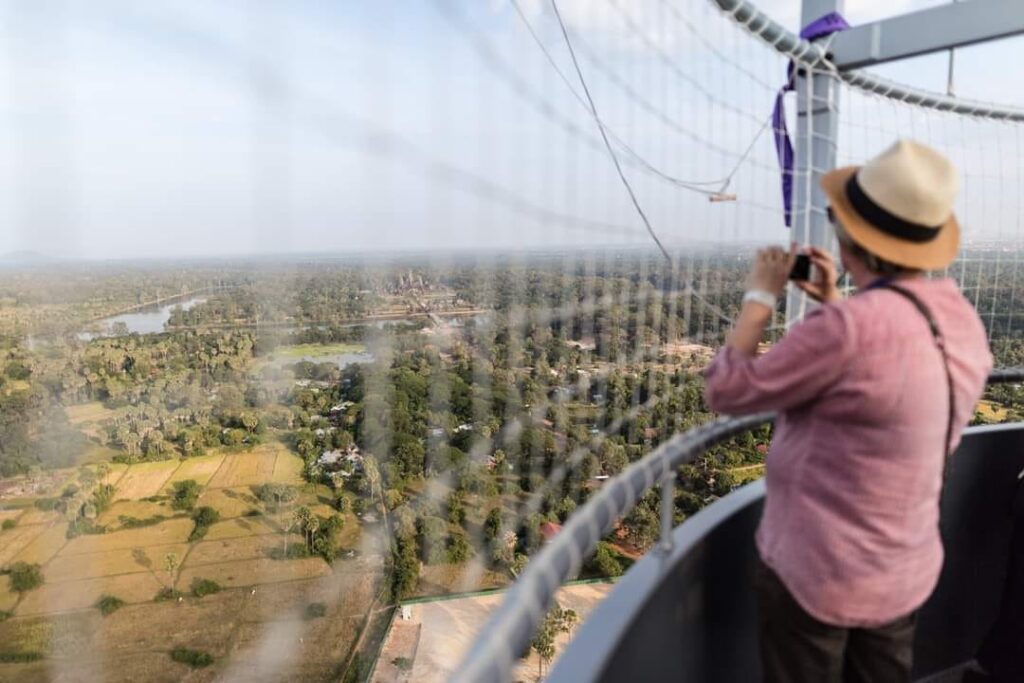 Contact us through the contact form below or book your Angkor Balloon tickets directly on GetYourGuide.