Fancy a 360 degree view of the Angkor temple complex?
Angkor Balloon is a tethered helium balloon which allows you to witness Angkor Wat from a bird's eye-view and experience a breathtaking view of the temple's surroundings.
From sunrise to sunset enjoy the views of Angkor Wat, Phnom Bakheng, and West Baray. In clear-sky conditions, you will even observe the Tonle Sap Lake and Phnom Khrom. Take amazing pictures and bring home memories that last a lifetime! The Angkor Balloon ascends to approximately 120m (394 feet) for a 10 to 15 minutes ride and can carry up to 30 passengers.
NO TEMPLE PASS NEEDED TO FLY THE ANGKOR BALLOON!
Fly the Angkor Balloon in Siem Reap
Rates
Regular: US$15 per adult, US$7 per child below 12 years old, free for children below 6 years old.
Sunrise: US$25 per adult and US$15 per child below 12 years old. Free for children below 6 years old.
Special Local and Expat rates available upon proof of residency.
Tips
Due to the weather conditions, the balloon might not operate all day long. Generally, it's recommended to:
Fly in the afternoon November to April
Fly in the morning May to October
Give them a call before you head out there, to check if the balloon is operating. You can reach them via 097 8965 834 or 092 765 386
Or simply check the sky when you're in the area. If see you the balloon, you'll know they're flying
If you are still not convinced that a flight with Angkor Balloon is a must on your Siem Reap itinerary, read these raving reviews on Tripadvisor.
More about Angkor Balloon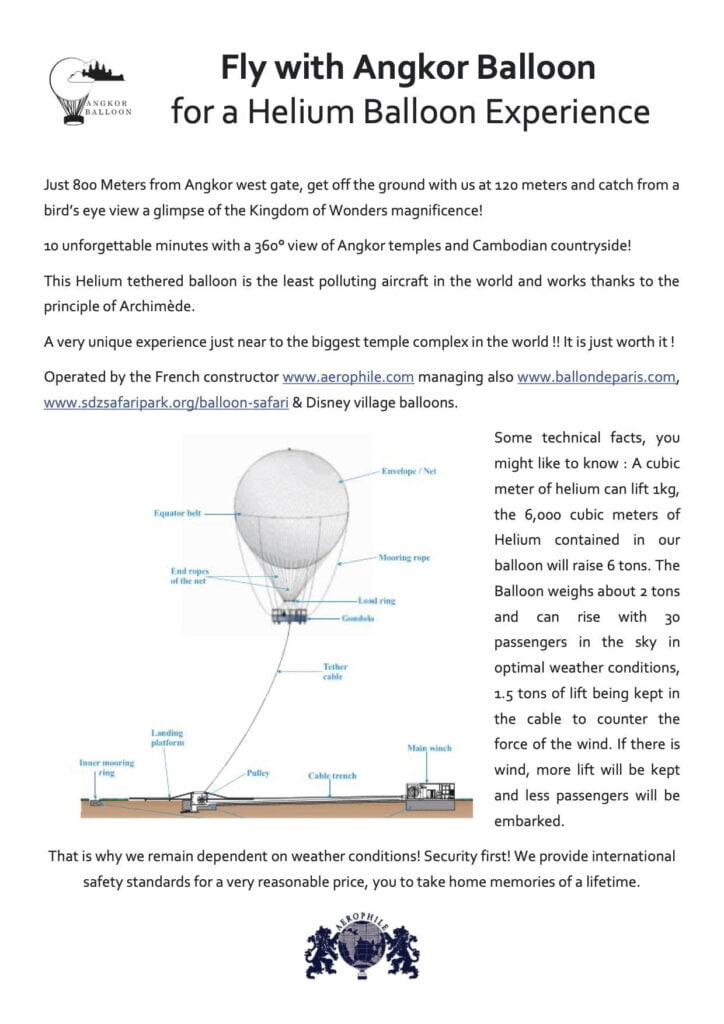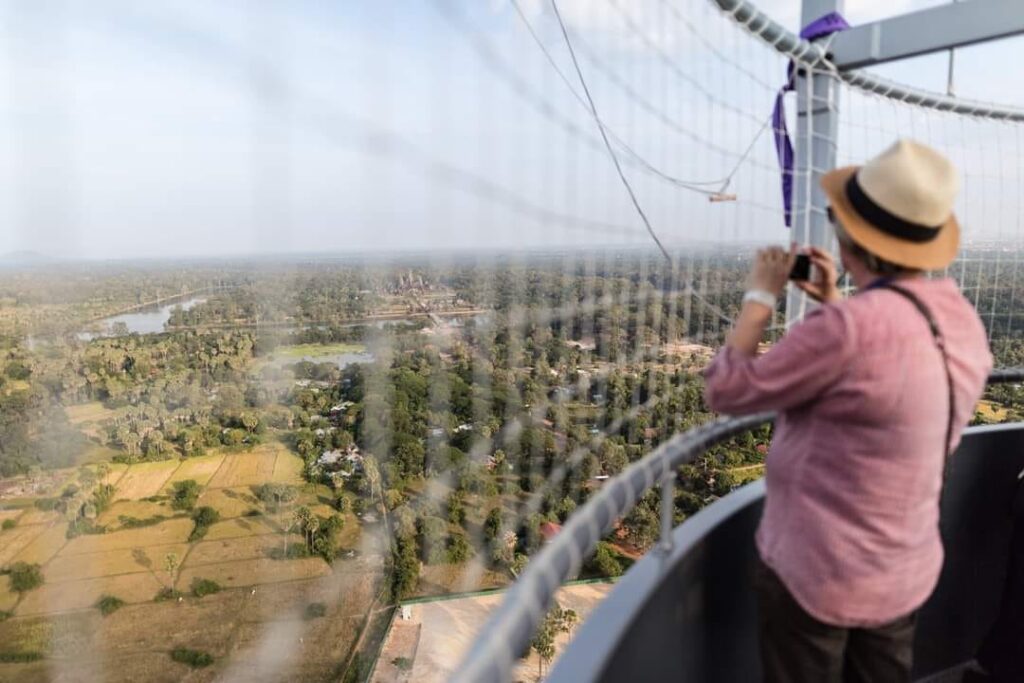 Contact Angkor Balloon directly through the contact form below: