If you are a fashion lover, permanently on the lookout for unique, elegant and colorful outfits, then Ambre shall be your wonderland! This chic fashion store is a true Siem Reap gem, that offers high-end women's, men's and children's clothing, as well as beautiful accessories like scarves, bags, and jewelry.
The soul behind the brand is Romyda Keth: Cambodian born and French raised founder and designer of Ambre. Since 1999, when Ambre first opened its doors in Phnom Penh , Romyda has been creating feminine, outstanding designs for successful, active and powerful women in and outside the Kingdom of Wonder. Her designs have traveled the world, being proudly worn by artists, diplomats, celebrities and business women.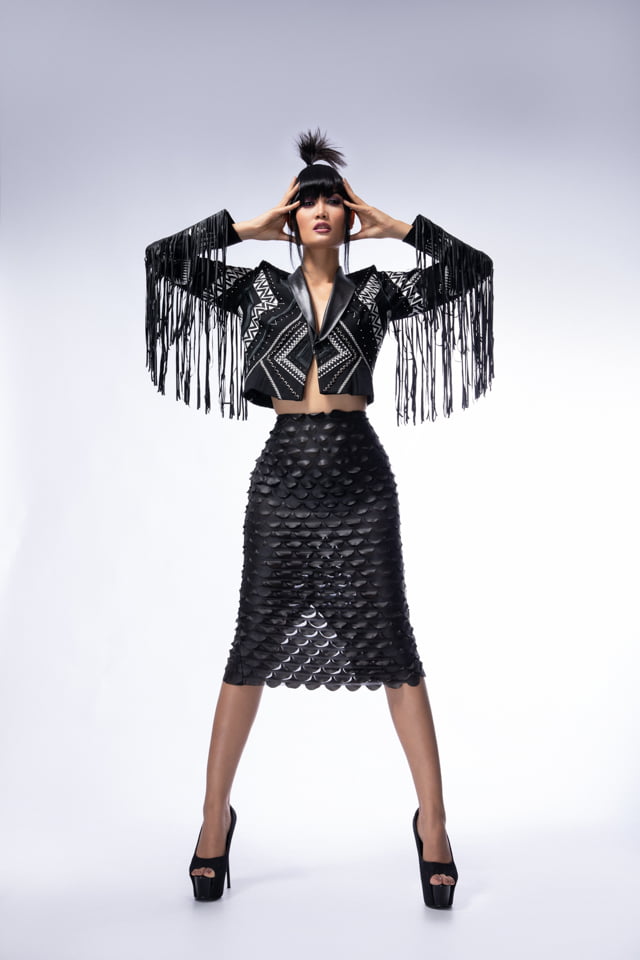 Feminine and colorful
What sets Ambre apart is the natural gift Romyda has to celebrate the feminine body at its best by the use of bold and vibrant color combinations in her dresses. Her designs are contemporary, feminine, colorful, and truthfully breathtaking. Each piece is crafted with the utmost attention to details, using unique patterns and intricate detailing. Be sure: with an Ambre dress, you'll stand out from the crowd. The use and mix of several techniques, such as embroidery, silkscreen printing or laser cut details also adds an extra level of interest to each piece.
A whole experience
Visiting Ambre Boutique is more than just a shopping trip, it's a whole experience. Rest assured, when you'll be wearing your Ambre dress back home, the first question you'll be asked, after all the oohs and wows, will be "where did you get that ?!" Easy: the boutique is located at The Aviary Square in Siem Reap and open every day from 10 am till 7 pm.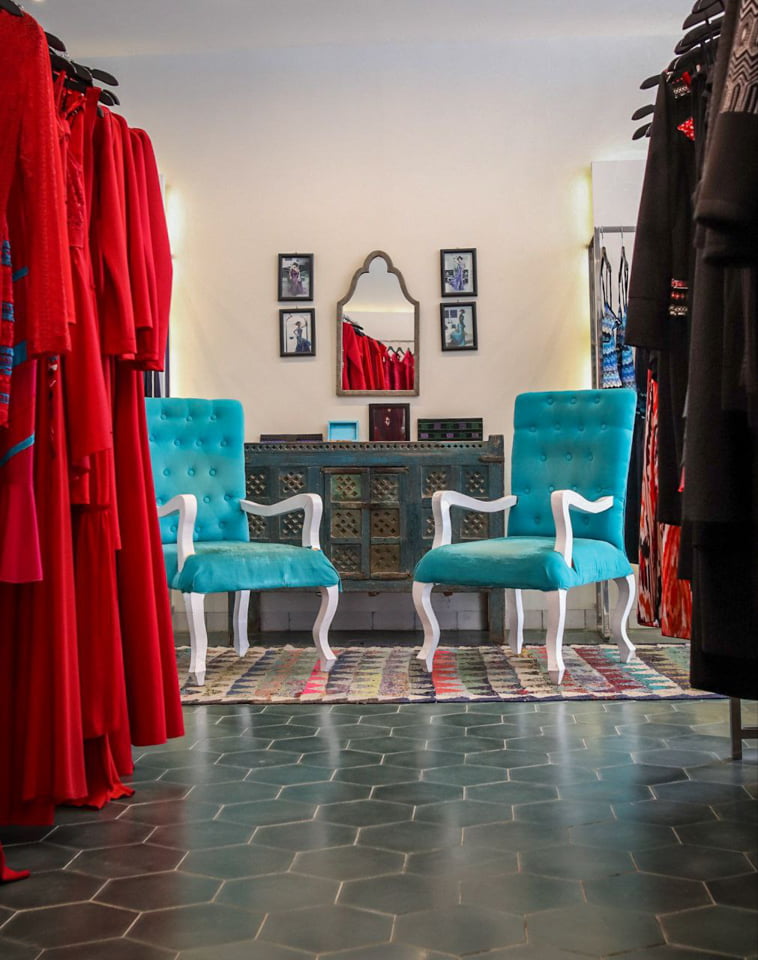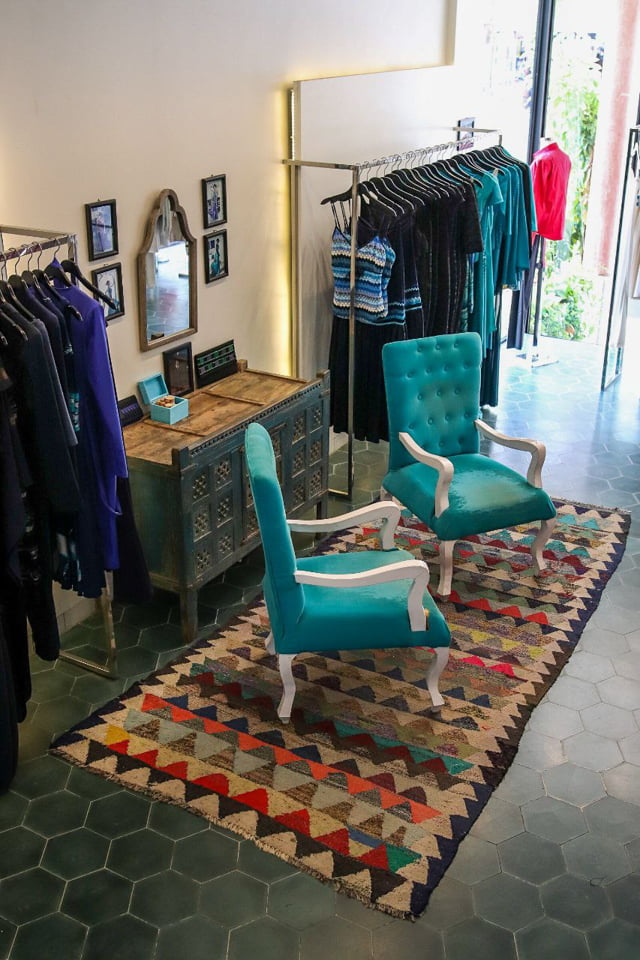 Contact Ambre Siem Reap directly through the contact form below: