Or top spa selection even If you're are already super relaxed 😉
So you find yourself in Cambodia, feeling as tense as a rubber band ready to snap. After a long day exploring the awe-inspiring temples of Angkor Wat, you yearn to melt into a puddle of relaxation. Before you dismiss the idea of a massage, let me assure you that getting one in Cambodia is a decision you won't regret, especially when you consider the incredible value for your money.
Now, you might be wondering, "But I'm not the type who can just relax." Well, don't worry, let me tell you why a massage in Cambodia is an absolute must, even if you think you don't need it:
Bye-bye Stress: Exploring a foreign country can be overwhelming, but a massage in Cambodia is like a magic stress-eraser. It'll melt away your worries and leave you feeling calm and refreshed, ready to take on anything.
Boost Your Energy: Good circulation is key to feeling energetic and alive. A massage in Cambodia will kickstart your circulation, giving you that extra oomph to tackle the day head-on.
Aches and Pains Be Gone: After a day of thrilling adventures, a massage in Cambodia is your golden ticket to muscle paradise. Skilled hands will work out all the tension, leaving you feeling flexible and blissfully relaxed.
Indulge in Pure Luxury: Just picture yourself lying on a massage table, completely detached from the world, while talented hands work their magic. Treat yourself to the ultimate pampering experience in Cambodia and escape from the everyday grind.
Affordable Bliss: Here's the best part—getting a massage in Cambodia won't break the bank! You'll enjoy double the pampering time and luxury for half the price compared to your hometown. It's guilt-free indulgence for both you and your wallet.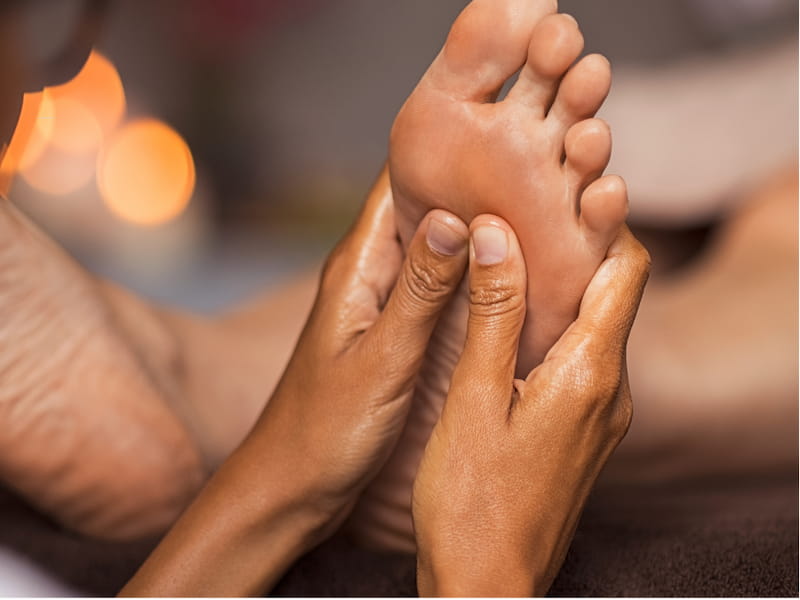 So don't let the idea of being "not relaxed" hold you back. Trust in the incredible benefits of a massage in Cambodia. Unwind, recharge, and immerse yourself in a world of relaxation and rejuvenation. Leave with a sense of serenity, ready to conquer the world—one affordable and blissful massage at a time.
Oh, and by the way, have you ever experienced the invigorating thrill of a fish massage in Pub Street? Let these tiny fish give your feet a delicate exfoliation, leaving them feeling incredibly refreshed and rejuvenated. This unique and playful spa adventure will definitely put a smile on your face and leave your feet silky smooth.
Indulge in budget-friendly massages in Siem Reap, where traditional Khmer massages are priced at $6 to $12 per hour, foot massages range from $3 to $6 per hour, and head massages are available for $3 to $5 per hour.
Discover a range of mid-range massage options in Siem Reap, including traditional Khmer massages priced at $12-20 per hour, aromatherapy massages ranging from $15 to $25 per hour, and hot stone massages available for $20-30 per hour.
For a truly luxurious experience, Siem Reap offers high-end massage options. Immerse yourself in traditional Khmer massages priced at $30-40 per hour, indulge in couples massages ranging from $60 to $80 per hour, or treat yourself to signature massages available for $75-100 per hour.
Kaya Spa
Old Market 2 Next to Senteurs d'Angkor –
Google Maps
Everyday from 12 – 10.30 pm
+855 61 806 119
$$ Mid-range massage
Kaya Spa offers the best value in the hyper city center for a peaceful body-and-mind relaxation experience. They provide high-quality traditional massages and special treatments like aromatherapy, candle, herbal compress, stone massages, body scrubs, facial masks, hand, and foot care. The experienced therapists use all-natural spa cosmetics by Senteurs d'Angkor with carefully selected ingredients. You can personalize your massage oil from 5 aromatic synergies (Oriental, Sensual, Refreshing, Relaxing, and Re-balance).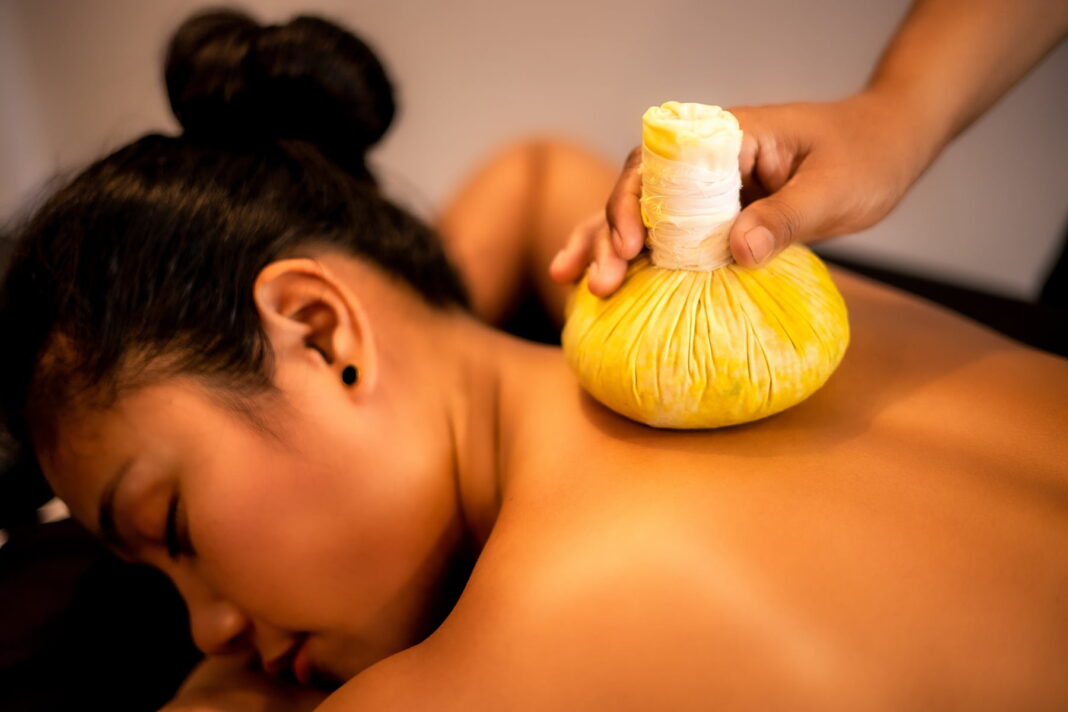 The Ketanak Spa
Angkor Tree St –
Google Maps
Everyday from 10 am – 10 pm
+855 17 707 094
$$ Mid-range massage
The Ketanak, a unique home spa house located just 10 minutes from the city center. Nestled in a lovely garden, this concept offers the perfect escape to unwind and chill. Designed with guest comfort and tranquillity in mind, the spa boasts seven rooms, ensuring a serene and intimate atmosphere throughout your journey. Devoted to natural well-being, The Ketanak spa specializes in massages, treatments, scrubs, facials, hammam, and head massages. With a team of skilled therapists, each dedicated to delivering exceptional expertise, every guest is treated to heartfelt experiences that leave them feeling pampered and rejuvenated. Embrace the serenity and peace this spa has to offer, as it becomes your oasis of relaxation.
Address: Pokambor Ave, Krong Siem Reap
Opening Hours: Every day – 2pm till 12am
Price: $$$ Premium

Bodia Spa in Siem Reap, Cambodia, is a true oasis of relaxation and rejuvenation. Nestled amidst the ancient wonders of Angkor, this top-notch spa offers a blissful escape for travelers seeking tranquility. With expertly crafted treatments inspired by traditional Khmer rituals and using organic ingredients, Bodia Spa promises a soul-soothing experience like no other. Indulge in their holistic therapies and leave feeling utterly refreshed and revitalized.
Address: street 26, between the river and Wat Bo Road
Opening Hours: Every day – 9am till 12am
Price: $$$ Premium
Sokkak Spa, located in Siem Reap, Cambodia, is a haven of serenity and well-being. Drawing inspiration from its cultural surroundings, this exquisite spa offers a unique blend of modern luxury and traditional Khmer healing practices. Immerse yourself in their carefully curated treatments, designed to soothe the mind, body, and spirit. Whether it's a relaxing massage or a rejuvenating facial, Sokkak Spa promises an unforgettable wellness journey that will leave you feeling pampered and restored.
Address: Taphul Road, 021, Krong Siem Reap 17252
Opening Hours: Every day – 9am till 11pm
Price: $$ Mid-range massage
Address: 24 Hap Guan St, Krong Siem Reap
Opening Hours: Monday – Sunday from 11am – 8pm
Price: $$$ Premium
Address: Next to Park Hyatt Hotel, Sivutha Blvd, Krong Siem Reap
Opening Hours: Everyday 9am – 11pm
Price: $$ Mid-range massage
Address: 17251 Wat Bo Rd, Krong Siem Reap
Opening Hours: Everyday from 10am – 11pm
Price: $$$ Premium
---
In Siem Reap, you'll find numerous budget-friendly spas lining the streets. Take your time to wander and pick the one that catches your eye. Step inside, feel the atmosphere, and if it clicks, stay for a soothing experience. If not, no worries, just move on and explore another one. Relaxation is just around the corner, waiting for you to embrace it!