An estimated 26 million explosive devices were activated in Cambodia during the 1970s wars; civil and Khmer Rouge. As such there are several organisations still working hard to clear these landmines. However, it's more than landmines alone, there are also Explosive Remnants of War (ERWs) from bombings during the America – Vietnam War. It's estimated that there are between 1.9million and 5.8million such remnants in Cambodia.
In 2015, APOPO came to Cambodia with their famous HeroRATS, a huge asset for detecting mines, they joined up with CMAC who have been operating in Cambodia since 1992.
Just one rat can search up to 200 square meters in a mere 20 minutes.
It all began when Bart Weetjens, founder of APOPO, read an article about gerbils being adept at detecting scents. Bart had pet rats and thought, why not rats too? The wheels began to turn back in 1995 and now this technique has been used in more than 60 countries.
How do they do it? The HeroRATs begin their training at the young age of just 4 weeks, they are immersed into various activities to take them step by step into their new career. When they graduate their training, they are deployed to countries in need of their services. Just one rat can search up to 200 square meters in a mere 20 minutes (which would take a person between 1 and 4 days!) In fact, you can even adopt a HeroRAT, which helps APOPO continue their work. To date the project has handed back over 13,719,552m2 of land to local communities and destroyed more than 4,500 mines, over 36,000 bombs, grenades and bullets in Cambodia alone!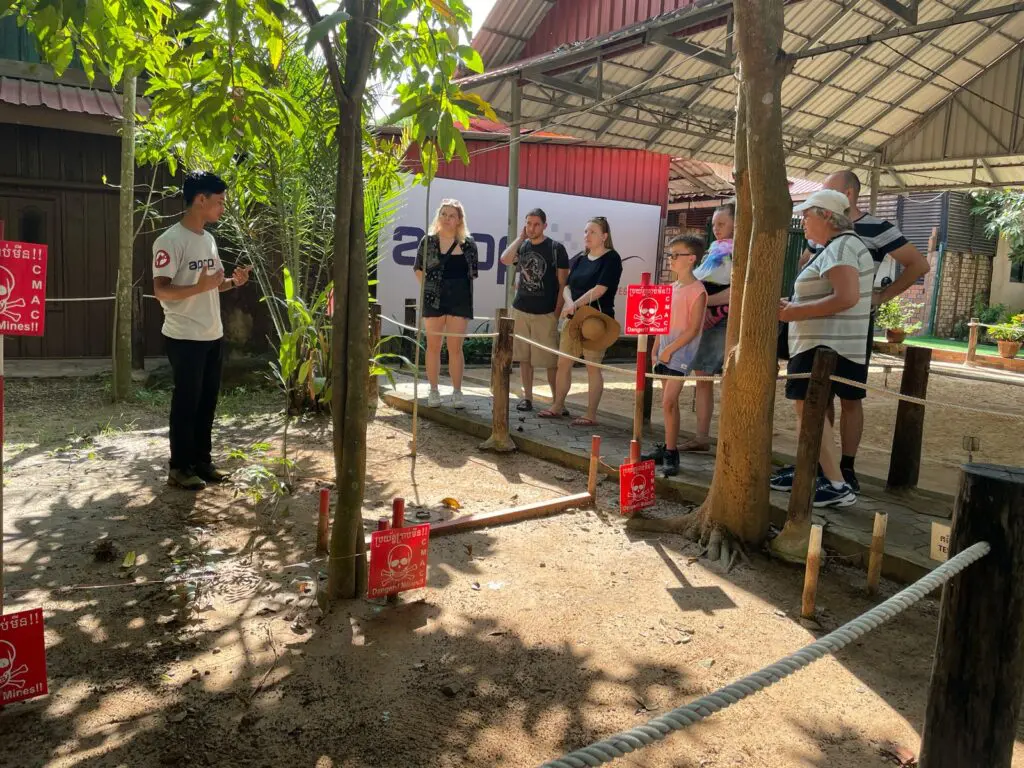 The livelihoods returned to Cambodian people cannot be quantified in the same way. This is Sou Un's story:
"I lost my leg in 1996 (age 63 years old) when I was cutting the grass in the field. I used to farm that land for a living and in my 63 years I had been there hundreds, maybe thousands of time. One day I was unlucky. Or maybe I was lucky for all the time beforehand that I had missed the landmine. "I had not heard of APOPO or CMAC before. I never knew rats could ever have a job other than eating my rice in the field! It's unbelievable (he said with a joyous laugh) that rats can help us!?!? Finally we will be free of these terrible weapons." "I still find it difficult to not be able to provide for my family. We are often hungry but at least my family and village will soon be safe. I'm grateful. So grateful."
APOPO is adding valuable resources to the existing programs here in Cambodia, making the future for all Cambodians one that is free from the fear of landmine detonation.