Peung Tanon (also written as Perng Ta Norn) is about 2 hours drive north of Siem Reap, to the west of Kulen National Park. It's becoming a popular day trip for local and international travelers because of its massive sandstone rock formations, also called standing stones, which provide a glimpse into another slice of Khmer history.
Peung Tanon's rock formations
Millennia ago, all of Cambodia was under ocean, at Peung Tanon you can see the evidence of this in its rock formations, weathered by water with remnants of sea shells fossilised into the rocks. There's even a more modern addition of a mermaid carving on one rock face which reflects this connection.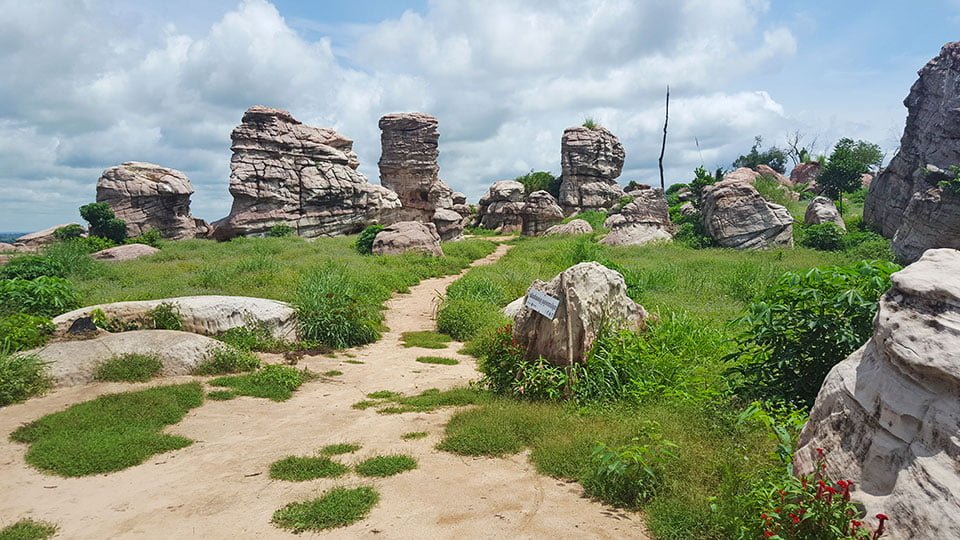 The main area is a very easy walk from the parking area and it's enjoyable to stroll around this veritable fairyland exploring different formations of the rocks, trees and plants and views of the surrounding countryside. The flowers have been planted by the local community so it's quite pretty, almost like an English cottage garden. There are expansive grassed areas and also some small plantations. The whole area is immaculate and beautifully green.
The view of the rice fields beyond is a patchwork of emerald squares, vibrant and lush, as far as the eye can see.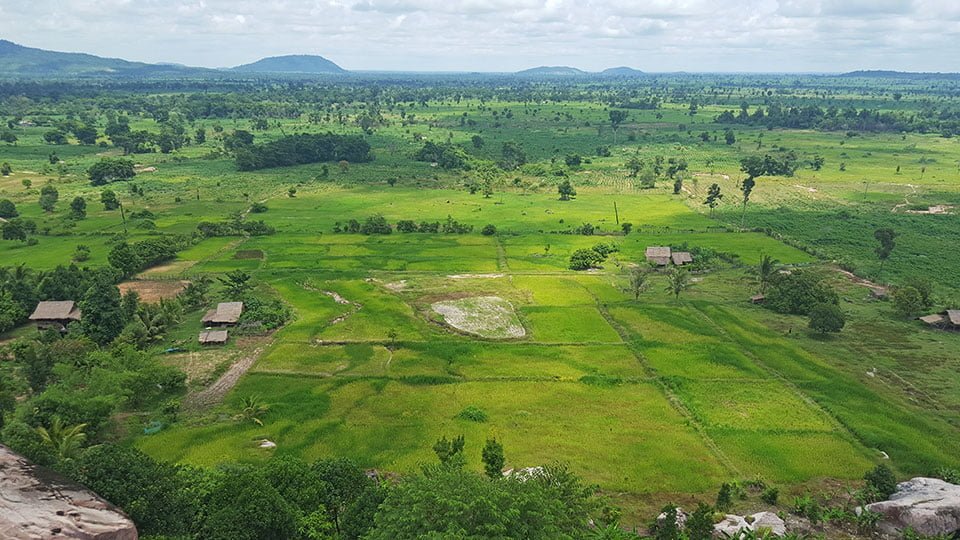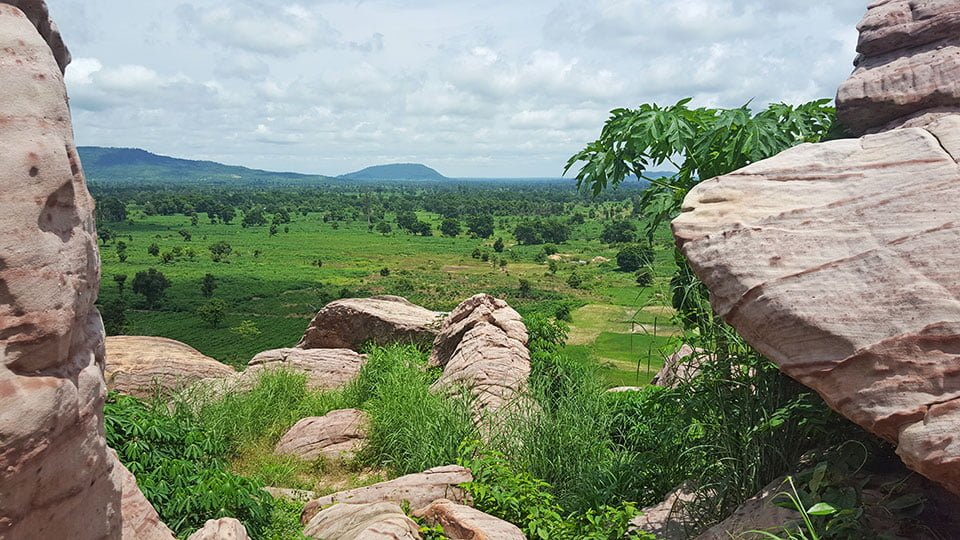 Getting around
Local villagers will patiently show you the way through Peung Tanon's rock formations and guide you around. They don't speak English but are really sweet and friendly.
It's nice to take a picnic lunch, however please be responsible and take your rubbish back to town with you, there is no rubbish collection in the Cambodian countryside.
There are a couple of additional trails you can explore, though you want to wear sturdy footwear to traverse them, they weave further amongst the rocks and boulders and provide some lovely shaded places where you can stop and enjoy the surrounds.
Near the parking area is a small stilted building with murals painted on the walls, this is a school that was started by a local monk. The area was infiltrated by Khmer Rouge soldiers and in 1995 the monk died (or was killed), details were not clear, however there is a small dedication to him on the hill near the lookout and he is still highly regarded by the local community.
Getting there
Peung Tanon is located in Angkor Chum district, approximately 60 km from Siem Reap town. The safest way to travel is by car / taxi as the road is pretty bumpy and full of potholes.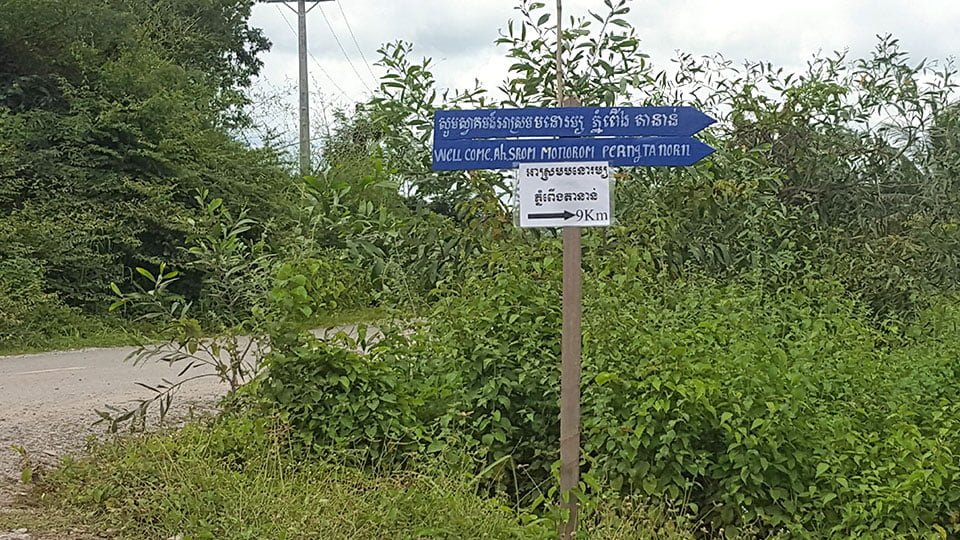 After following the main road for about 50 km, there is an entrance gate showing the turn off into a 9 km stretch of dirt road that eventually leads to Peung Tanon. This part of the road can become inaccessible by car after heavy rains, so be prepared to continue on foot in the wet season.
On arrival at the "car park", there are a couple of simple Khmer food stalls with fruit and snacks and basic toilet facilities. We expect this will change as the site continues to draw in more visitors.
For more information or to book an excursion to Peung Tanon, please send us a message via the contact form or email [email protected].